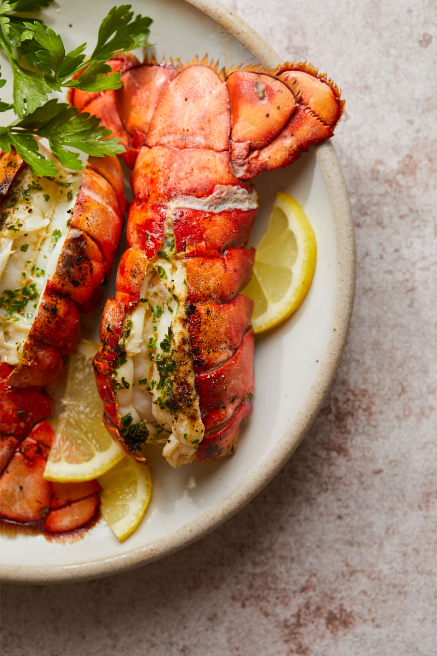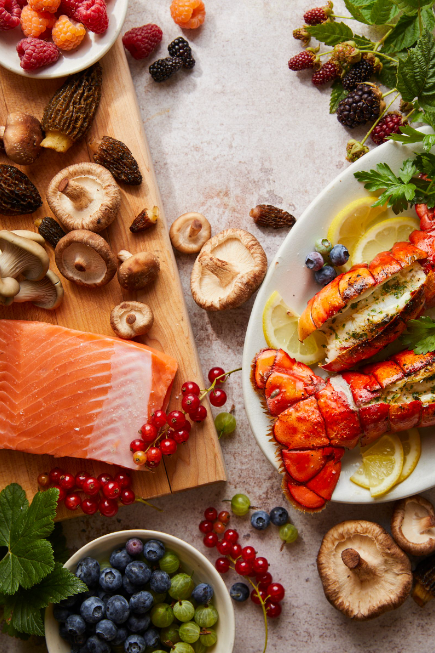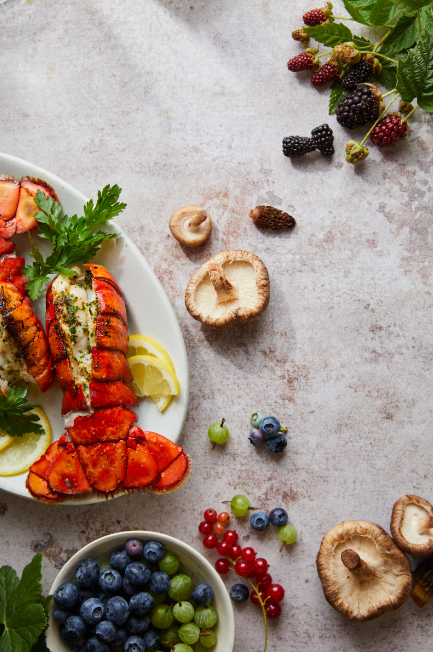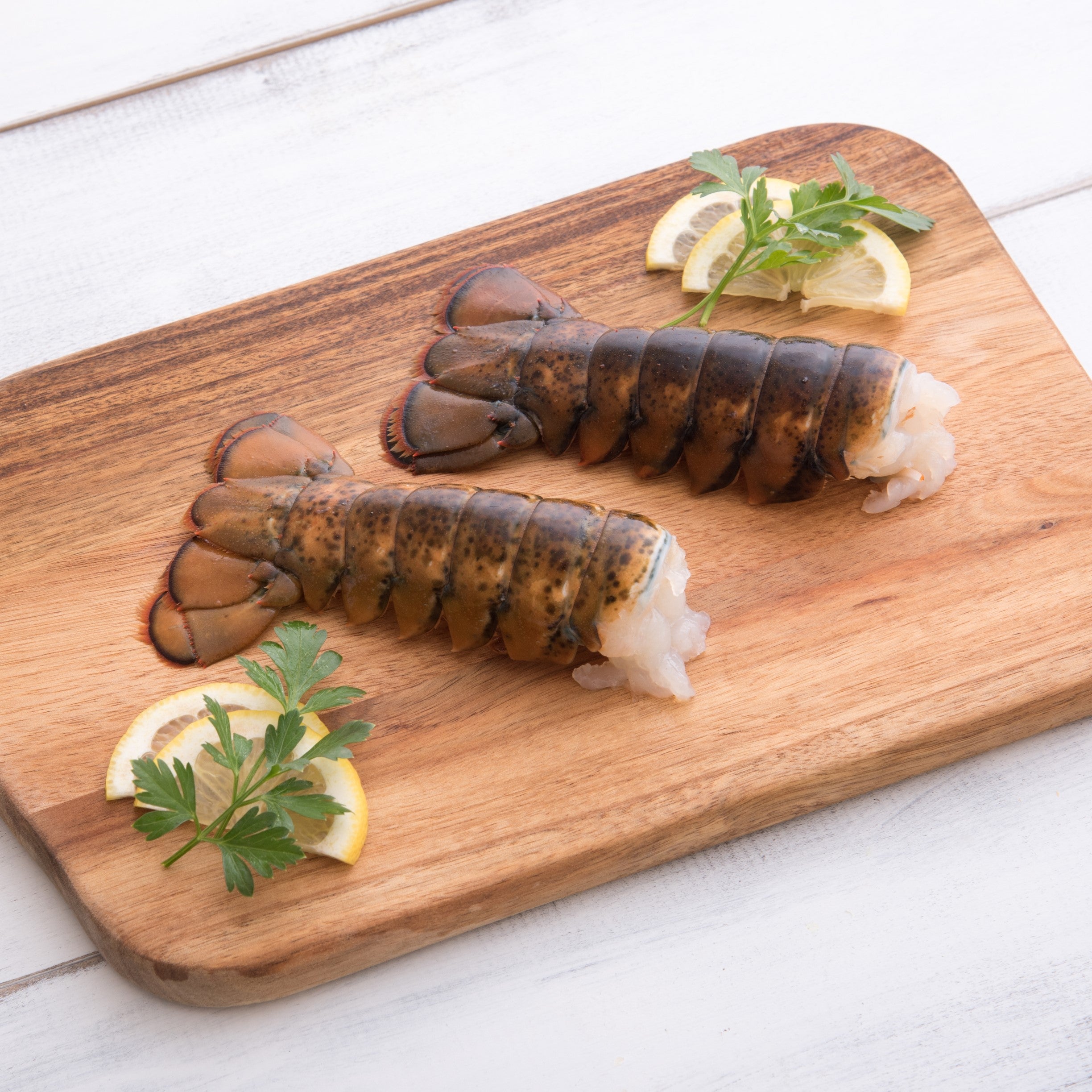 Wild Cold Water Lobster Tails
Try our tantalizingly delicious wild cold water lobster tails today!
Our cold water lobster tails come from the clean and frigid glacial waters off the Eastern coast of North America (Maine or Canada). Cold water lobsters are a luxuriously tasty delicacy with a firm, white flesh which makes these fancy treats much easier to work with compared to a soft fleshed warm water lobster and also much tastier! Because they come from the cold water they have a fresh lobster flavor with a tantalizing hint of sweetness second to none. Just pan sear lightly in butter and garlic or baste with garlic butter and bake in your oven for a few minutes until heated through and they are ready to enjoy. No mess and no fuss! There is no easier way to impress your family and friends with a decadent, fancy feast. Our wild cold water lobster tails range in size from 5-6oz and each box will include a total of at least 2lbs. Shipped frozen straight to your door. Enjoy!
Health benefits
Wild cold water lobster tails are rich in selenium which an important role in detoxifying the body and helping in removing toxins which can cause different cancers and diseases.
According to the USDA, 145 grams of cooked lobster, or about one cup, contains 28 grams of protein and 129 calories with just 1 gram of fat and 0 grams of carbohydrates.
With 28 grams of lean protein per cup lobster is a great source of energy but is also know to assist in reducing inflammation by helping produce prostaglandins. These lipids increase blood flow and may help summon white blood cells, which is known to help treat symptoms of arthritis and improving overall circulatory health.
calcium and phosphorous found in lobster can aid in bone health, strengthening your skeleton and increasing your bone density. This helps prevent osteoporosis and other age-related diseases that can impact bone health.
Lobster contains calcium, magnesium, phosphorus, potassium, zinc, selenium, choline, and vitamin E which are important vitamins and minerals which are great for helping support immune and over all health.
***Each box will include 5 x 5-6oz pieces for at least a 2lb total net weight.***
---
FREE Shipping on orders over $125
Wild Cold Water Lobster Tails