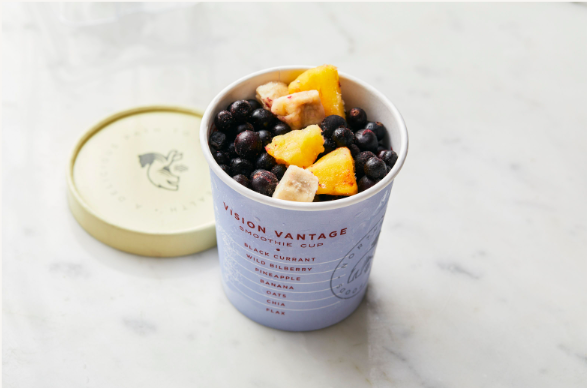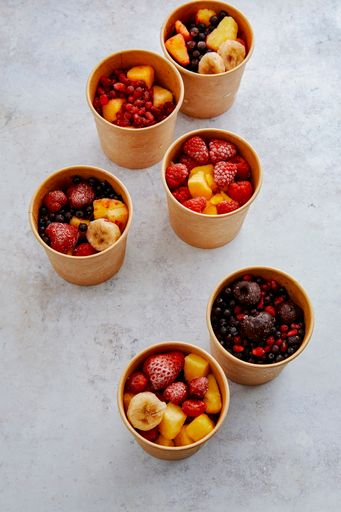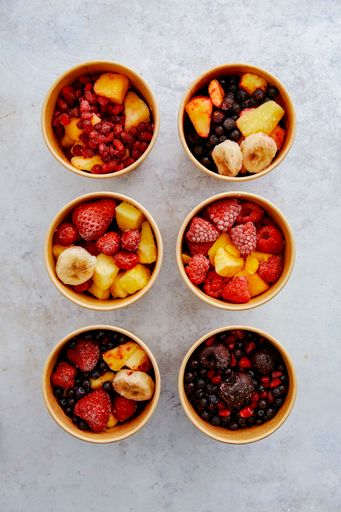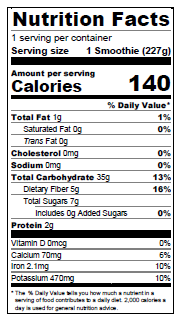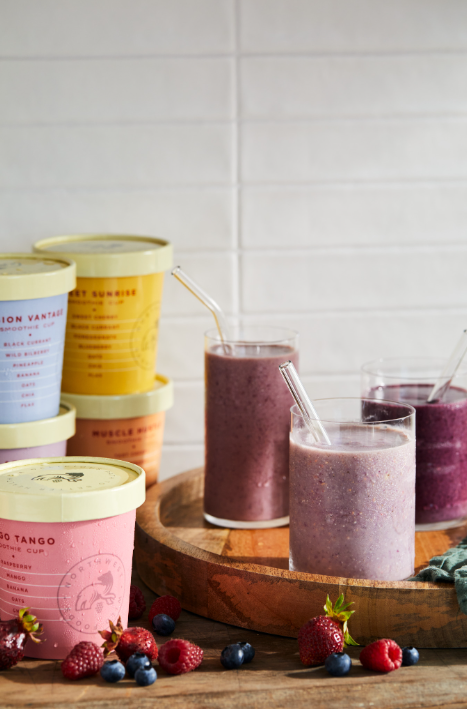 Vision Vantage Smoothie Pack
Try our vision vantage smoothie pack today!
Help keep your eyes in tip top shape with our vision vantage smoothie cups that are specially formulated to help promote eye health and stave off macular degeneration. Each cup includes chia and flax along with organically grown black currants, pineapple and banana as well as wild bilberries. Each fruit is carefully hand picked at peak ripeness to help ensure ultimate flavor and nutritional value. Simply fill your cup with your favorite liquid base (we love orange juice or almond milk - or both!) and blend until desired thickness (for a thicker consistency add a touch less and for a thinner consistency add a touch more). Then pour the contents back into your cup and replace the lid for a quick, easy and delicious snack for at home or on the go. Our frozen fruit smoothies leave you with more time each day to do what you need to get done. Shipped frozen straight to your door. Enjoy!
Each pack will include 6 x 16oz pretty in pink smoothie cups.
Vision vantage ingredients: Organic pineapple, organic black currant, wild bilberry, organic banana, oats, chia, flax
Health Benefits:
Organic black currants are known for their high content of vitamin C and potassium. They contain twice the amount of potassium found in bananas, 5 times the vitamin C in oranges and over twice the antioxidants in blueberries.
Currants contain anthocyanins that help in fighting against cardiovascular disease, aging, joint inflammation, eyestrain, urinary infections, kidney stones and even cancer.
New comprehensive study shows black currants can halt the spread of glaucoma. One group took the best drugs on the market and the other took black currants along with the drugs. Remarkably the black currant group showed no signs of the glaucoma spreading while the other group saw no improvements.
Bilberries have been considered a natural medicine in Europe for thousands of years and are used to treat dysentery. The tannins present in the fruit help reduce intestinal inflammation.
Bilberries are often used in Europe to help control blood sugar levels in people with diabetes.
The antioxidants found in bilberries are thought to help maintain good eye sight.
Pineapples are extremely high in Vitamin C which helps aid in immune function and over all good health.
Pineapples are an excellent source of Manganese, a trace mineral which is important for energy production and bone health.
The high amounts of Vitamin C and other minerals may help ward off age related macular degeneration.
Banana's are a good source of magnesium which is an essential nutrient that helps the body absorb calcium for better bone health and also helps activate vitamin D in the kidney which is essential for healthy bones as well. Optimal magnesium intake is associated with a lower risk of osteoporosis in post menopausal women.
With 3 grams of fiber for each medium sized banana, they are a good source of fiber which has been linked to digestive health and weight loss.
Banana's are an excellent source of potassium which is linked to heart health and blood pressure control. A potassium rich diet may help lower blood pressure and is associated with an up to 27% lower risk of heart disease.
Banana's are an antioxidant rich treat that are a particularly good source of dopamine and catechins which are known to have a link to a reduced risk of heart disease and degenerative illnesses.
---
FREE Shipping on orders over $125
Vision Vantage Smoothie Pack