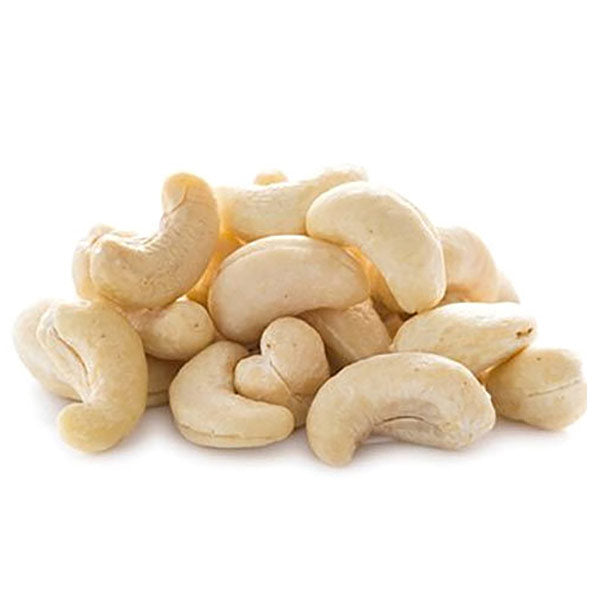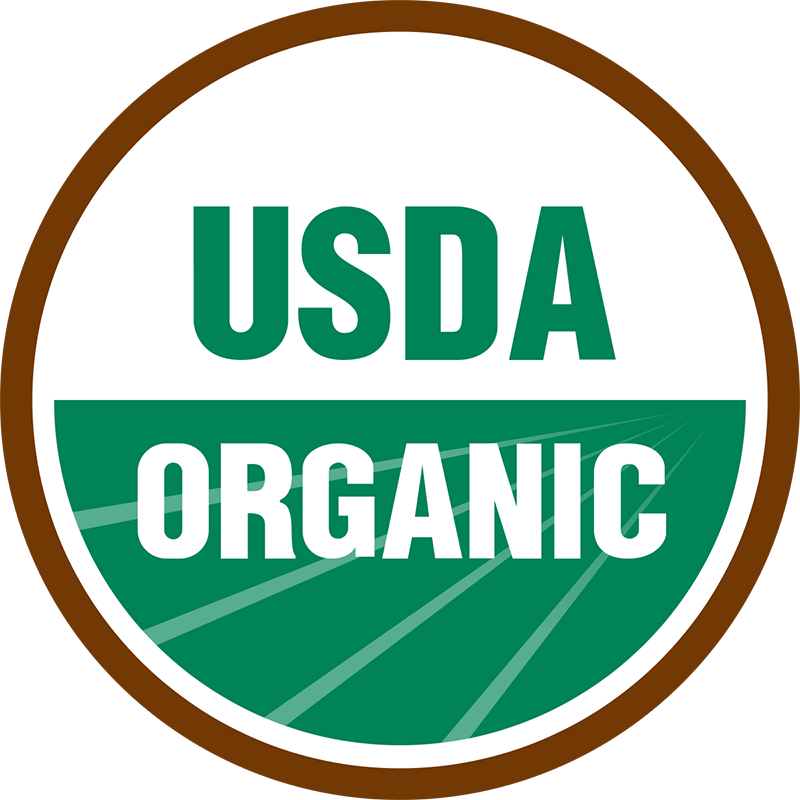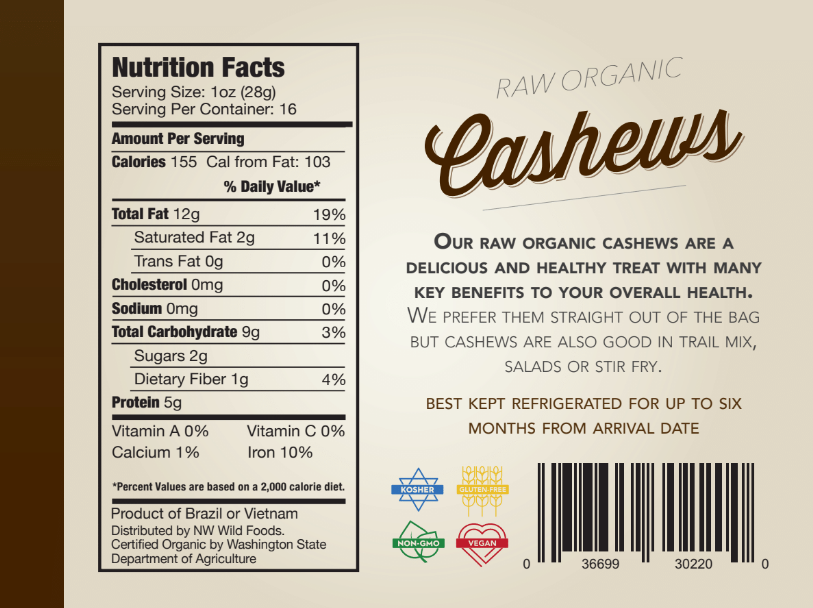 Raw organic cashews are a delicious and healthy snack to be enjoyed many ways. Numerous studies show that adding just a few nuts to your daily diet can have significant benefits to your overall health. Our raw organic cashews are specially selected to be raw and unpasteurized which maximizes their overall health benefits. Cashews originated in Brazil but Portuguese explorers introduced them to many other warm climate countries that have been growing them for hundreds of years. Growing cashews organically ensures you are not putting harmful pesticides into your body and maximizes the health benefits. You can store at room temp for a few months but for best results keep refrigerated after opening.
Health Benefits:
Cashews are rich in magnesium which along with calcium is vital for healthy bones
Five large human studies, all found that nut consumption is linked to a lower risk for heart disease. Subjects consuming nuts at least 4 times a week showed a 37% reduced risk of coronary heart disease compared to those who never or seldom ate nuts.
The 28-month study involving 8,865 adult men and women in Spain, found that participants who ate nuts at least two times per week were 31% less likely to gain weight than were participants who never or almost never ate nuts.
Serving Suggestions:
Cashews are great for stir fry, salads, mixed with other nuts or dried fruit or simply out of the bag as a snack.
Ingredients:
---
FREE Shipping on orders over $125