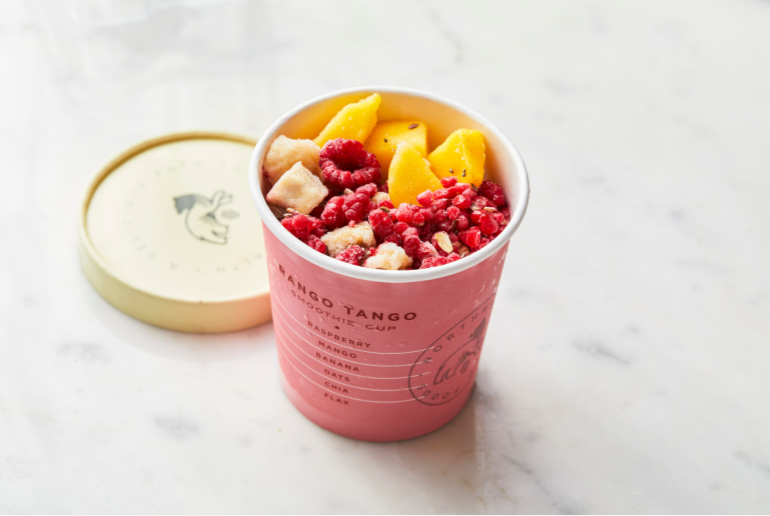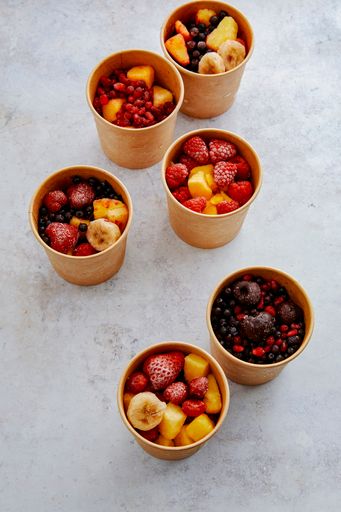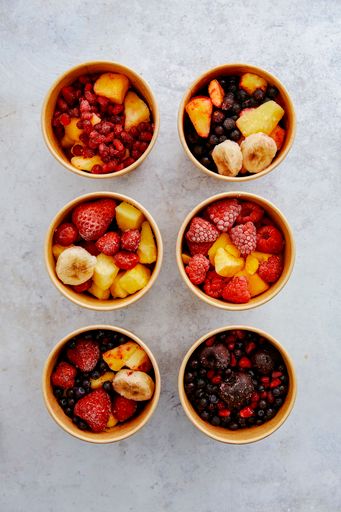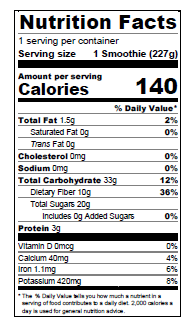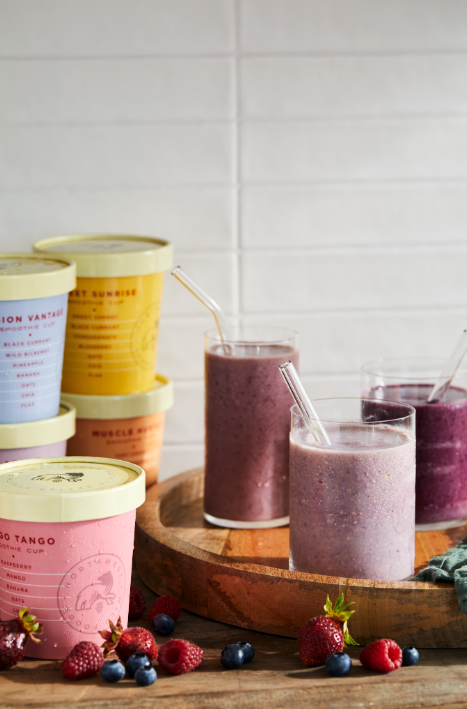 Rango Tango Smoothie Pack
Try our rango tango smoothie pack today!
Get your taste buds dancing with this juicy and flavorful blend of antioxidant rich berries that will help you get your day going right. Each cup includes chia and flax along with organically grown raspberry, mango and banana that are hand picked at peak ripeness to ensure ultimate flavor and nutritional value. Simply fill your cup with your favorite liquid base (we love orange juice or almond milk - or both!) and blend until desired thickness (for a thicker consistency add a touch less and for a thinner consistency add a touch more). Then pour the contents back into your cup and replace the lid for a quick, easy and delicious snack for at home or on the go. Our frozen fruit smoothies leave you with more time each day to do what you need to get done. Shipped frozen straight to your door. Enjoy!
Each pack will include 6 x 16oz rango tango smoothie cups.
Rango tango ingredients: Raspberry, mango, banana, oats, chia, flax
Health Benefits:
Vitamin C and Manganese, antioxidants found in raspberries, help protect the body tissue from oxygen-related damage.
Regular consumption of raspberries has been shown to lower the risk of age-related macular degeneration.
Raspberries are a good source of quercetin, an antioxidant that lowers the release of histamines which can minimize allergic reactions.
Organic mango fruit is rich in pre-biotic dietary fiber, vitamins, minerals, and poly-phenolic flavonoid antioxidant compounds.
Several studies suggest organic mango fruit has been found to protect against colon, breast, leukemia and prostate cancers.
Mango is an excellent source of Vitamin-A, vitamin-B6, vitamin-C and vitamin-E as well as flavonoids like beta-carotene, alpha-carotene, and beta-cryptoxanthin.
With 3 grams of fiber for each medium sized banana, they are a good source of fiber which has been linked to digestive health and weight loss.
Banana's are an excellent source of potassium which is linked to heart health and blood pressure control. A potassium rich diet may help lower blood pressure and is associated with an up to 27% lower risk of heart disease.
Banana's are an antioxidant rich treat that are a particularly good source of dopamine and catechins which are known to have a link to a reduced risk of heart disease and degenerative illnesses.
---
FREE Shipping on orders over $125
Rango Tango Smoothie Pack