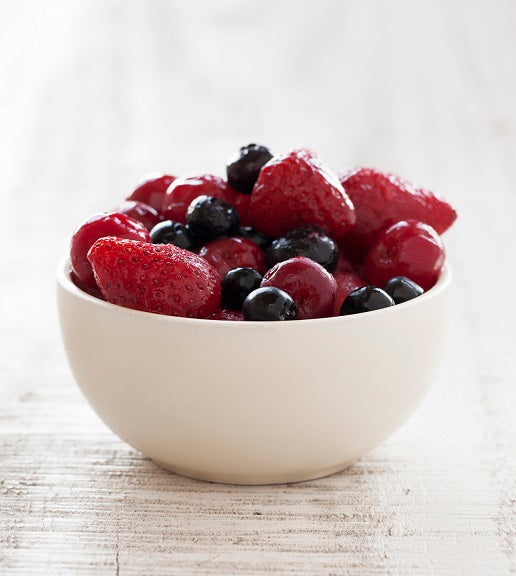 Fresh Frozen Organic Superberry Blend
Try our Frozen Organic Superberry Blend today!
Our organic superberry blend is a delicious and healthy combination of our finest organic blueberries, organic strawberries, organic tart cherries and organic aronia berries. All of these fine berries are grown right here in the USA and are packed full of antioxidants. Researchers recommend a variety of berries in your diet to get all your nutrients. Some berries are extremely rich in certain key nutrients and others may have an abundance in different kinds of healthy compounds, so variety is key. Often, different skin pigmentation in berries heralds their various healthful properties. This amazing combination that we have carefully selected will cover all your bases with reds, blues and blacks. We recommend this combination with one organic banana and your favorite liquid base for an antioxidant packed and wonderfully delicious smoothie. We grow for flavor not looks! Try this amazing organic superberry blend today!
Smoothie Instructions:
Ingredients:
1 1/2 cups frozen organic superberry blend
1 medium sized sliced, frozen banana
Around 1 cup organic orange juice (or your favorite liquid base to taste)
Combine all ingredients in a blender and blend until desired thickness.
Includes:
Organic Strawberries
Organic Blueberries
Organic Tart Cherries
Organic Aronia Berries
**All berries are proudly grown in the USA**
---
FREE Shipping on orders over $125
Fresh Frozen Organic Superberry Blend