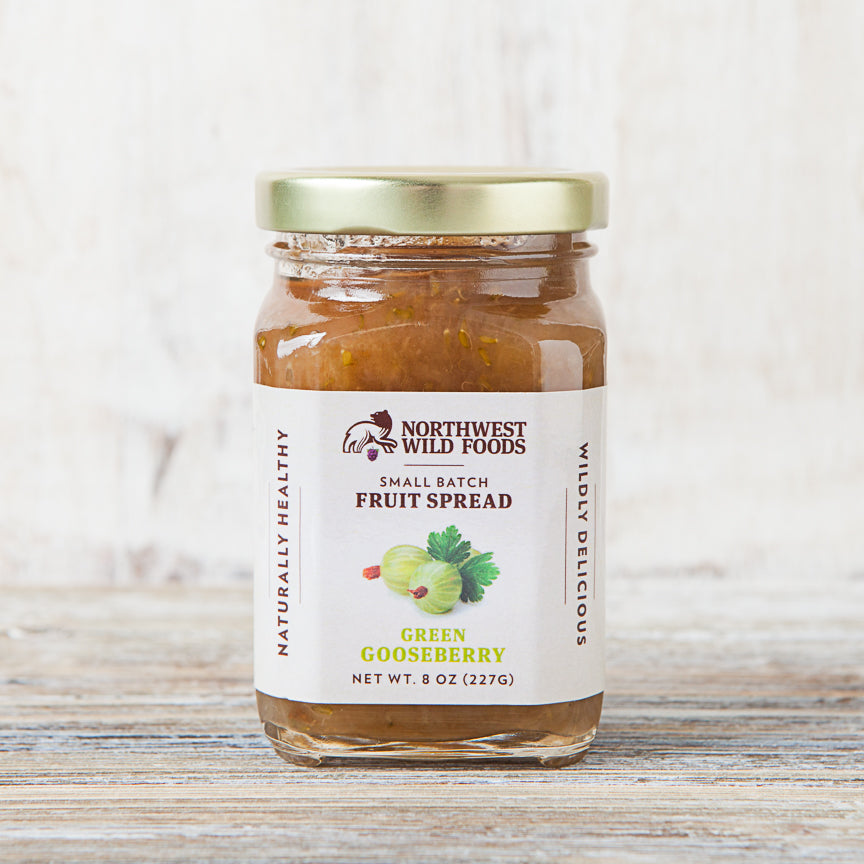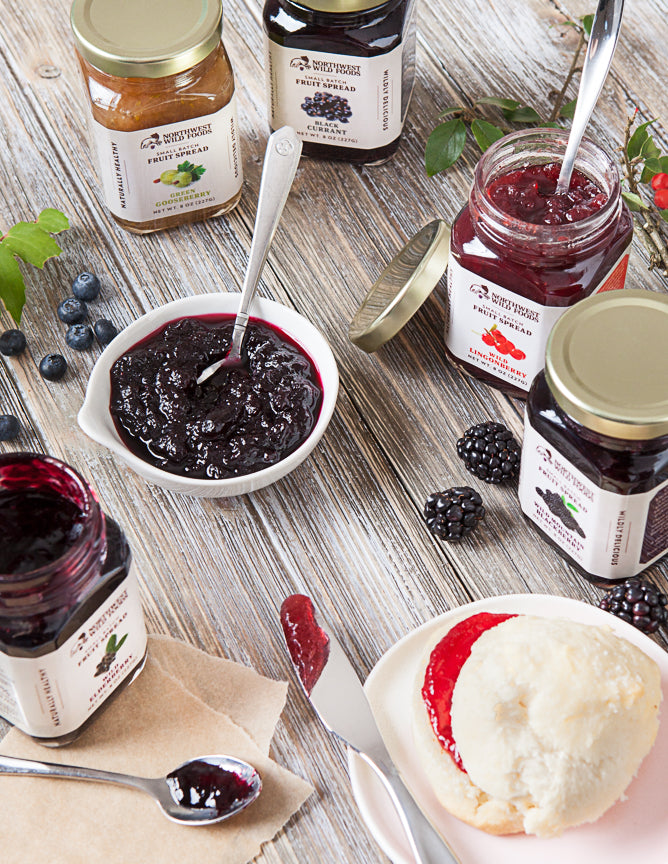 Green Gooseberry Fruit Spread
Try our our tantalizingly zesty green gooseberry fruit spread today!
Green gooseberries have been a popular staple throughout Europe for generations, highly prized for their great health benefits and distinct flavor. Our green gooseberry fruit spread is made with gooseberries that are grown completely organically in a hands-on process without the use of harmful chemicals and sprays. Each berry is grown organically, picked at peak ripeness and then carefully made into small artisan batches of zesty and delicious spreads. With 50% less sugar than traditional jams our spreads are not only the healthier option but the tastier one as well. Give a unique and tasty gift to friends and loved ones, or enjoy a jar for yourself. Our fruit spreads are a great choice for any occasion. Of course our green gooseberry fruit spread goes great on a piece of toast but there are also many other exciting and versatile ways to enjoy it. Try putting a dollop on your baked brie, a spoonful on your ice cream or cheesecake or even add a little to your cocktails. There really is no wrong way to enjoy this spread!
(8oz Jars)
Ingredients: Organic Green Gooseberries, Pure Cane Sugar, Fruit Pectin, Lemon Juice
---
FREE Shipping on orders over $125
Green Gooseberry Fruit Spread