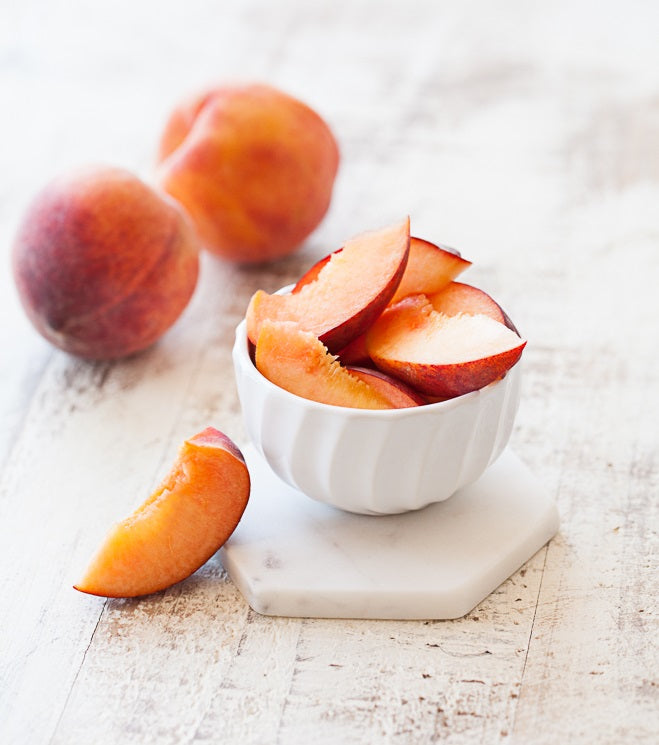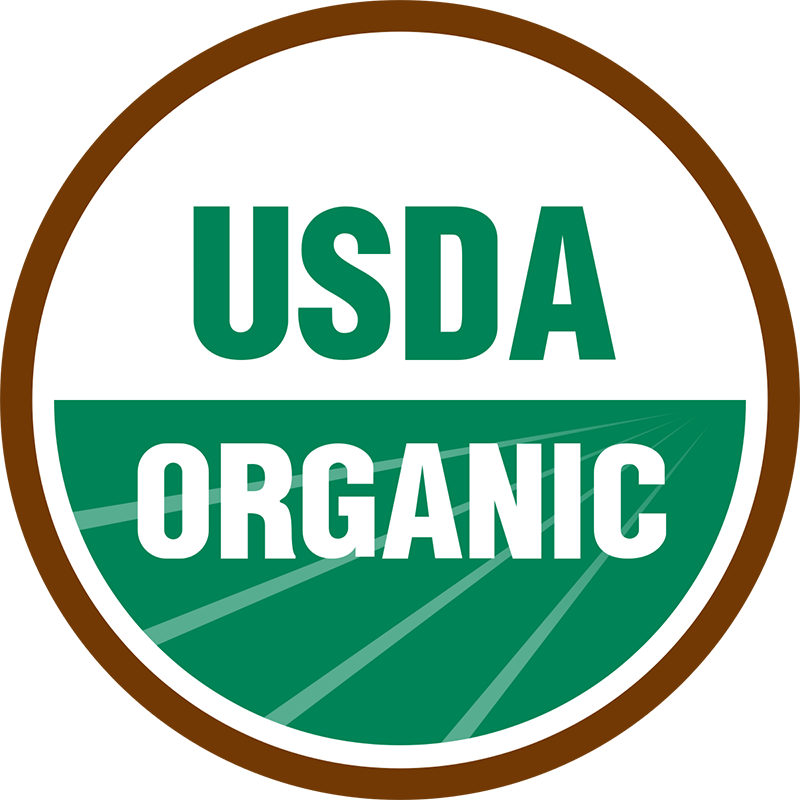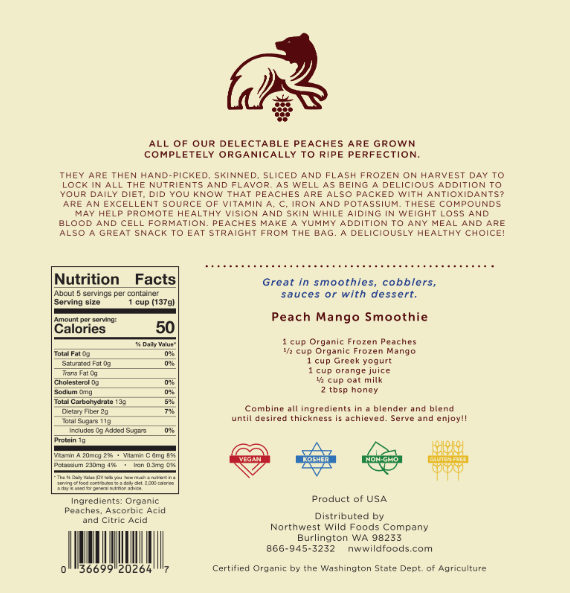 Fresh Frozen Organic Peaches
Try our Fresh Frozen Organic Peaches today!
Fresh frozen organic peach slices are back. Delicious and healthy, fresh frozen organic peaches possess an amazing zest and are skin off ready to eat. You can enjoy the wonderfulness of our organically and sustainably grown peaches year round in smoothies, cobblers, pies and many more. One of our favorite recipes is organic peach and huckleberry cobbler!! It is a very simple recipe that everyone will like and it's very low in sugar. Hand picked at the peak of ripeness our organic peaches are then sliced, skinned and flash frozen on harvest day to lock in all the taste, aroma and beneficial nutrients. Organic peaches have an excellent yet mild flavor profile and are the perfect addition to your daily diet. Organic peaches are rich in vitamin C and Vitamin A which help aid in immune function, eye health, mood, and over all disease prevention. Try our USA grown organic peaches today. Have them shipped conveniently frozen to your door! Don't delay, order today!
Health Benefits:
Peaches are rich in Vitamin C, low in calories and contain no saturated fats.
They are an excellent source of Vitamin A and B-carotene, which is essential for maintaining healthy vision and skin.
Peaches are a good source of iron and potassium, which help blood cell formation.
Peaches are packed full of minerals such as calcium, potassium, magnesium, iron, manganese, phosphorous, zinc, and copper.
Rich in dietary fiber, peaches help promote great digestive health.
Serving Suggestions:
Smoothies, cereal, jam, jelly, cobbler
Ingredients:
Raw fresh frozen organic peaches, citric acid
Product of the USA
---
FREE Shipping on orders over $125
Fresh Frozen Organic Peaches