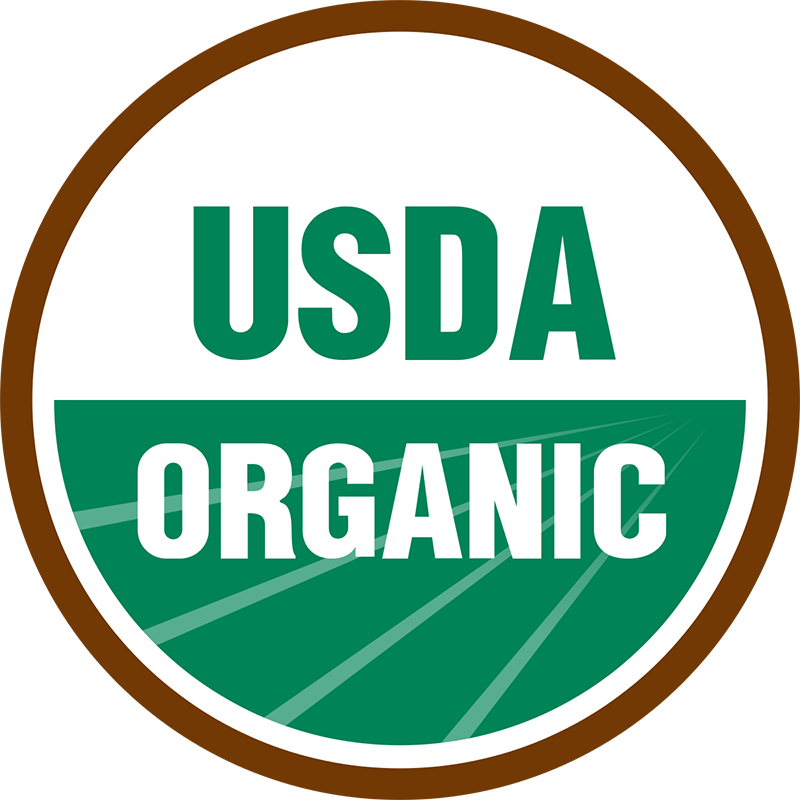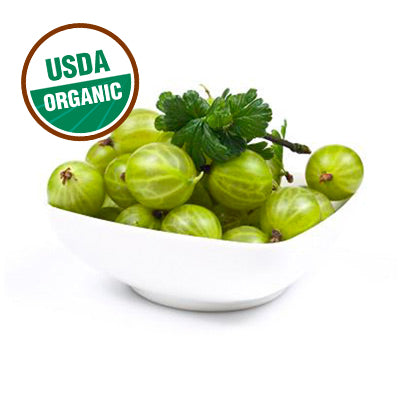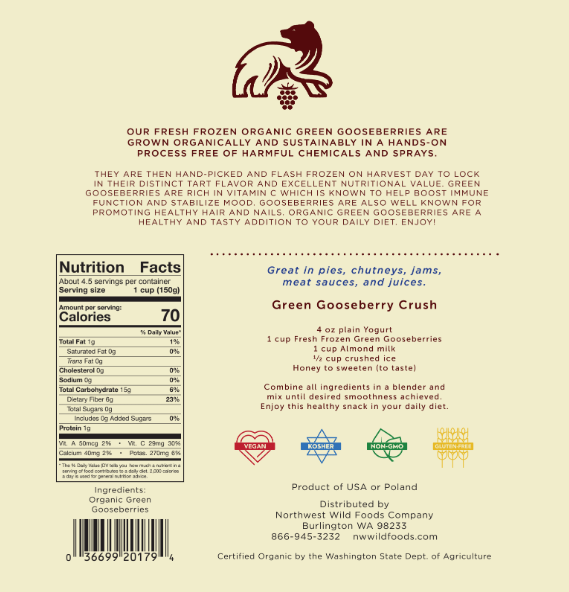 Fresh Frozen Organic Green Gooseberries
Try our Fresh Frozen Organic Green Gooseberries today!
Green gooseberries are slightly smaller than red gooseberries and round in shape, about the size of a quarter. Green gooseberries are an early berry of deep green color that come on in June or July with a short season of about three to four weeks. Organic green gooseberries are a tart berry that go great in sauces to top fish or meat or made into jam and pies. Many mid-westerners grew up eating gooseberry pie. Yum! Gooseberries are extremely popular in India (also called amla) and well known for their health properties. Our organic green gooseberries are closely related to the amla from India but are not the exact same species. Ours are grown sustainably and organically. Each berry is hand gathered at peak ripeness and individually quick frozen on harvest day to lock in the full nutritional value and flavor. Gooseberries are rich in vitamin C and help fight many diseases. They are also known for promoting healthy hair and nails. You can buy our fresh frozen organic green gooseberries to have them delivered still completely frozen straight to your door!
Health Benefits:
Fresh frozen organic green gooseberries are a good source of bioflavonoid; plant pigments that help prevent cancer and other diseases.
Gooseberries help diabetics by reducing the level of sugar in the blood and stimulating the hormones that secrete insulin.
Gooseberries strengthen heart muscles enabling the heart to pump blood throughout the body.
Serving Suggestions:
In Pies, Chutney, Jams, Meat Sauces, Juice.
---
FREE Shipping on orders over $125
Fresh Frozen Organic Green Gooseberries