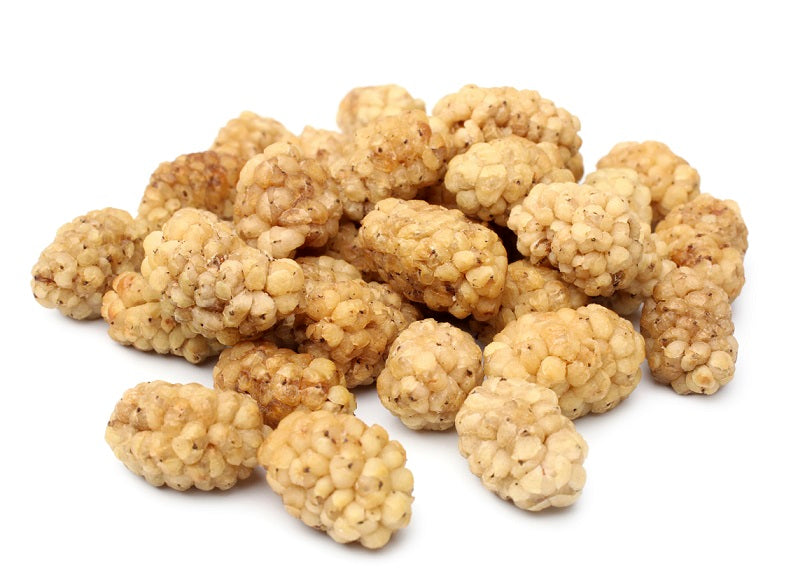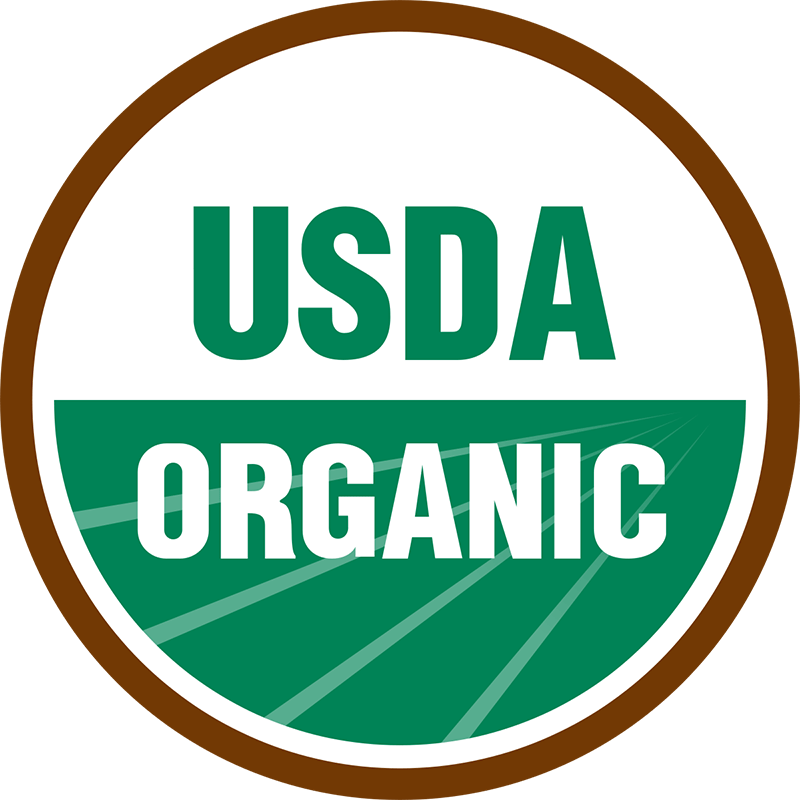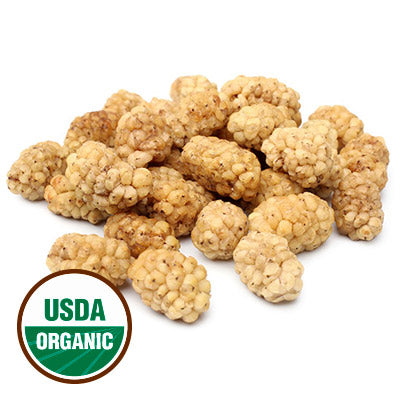 Dried Organic White Mulberries
Our dried organic white mulberries make a delicious and healthy snack both you and your children will enjoy. Great straight from the bag or when added to granola or trail mixes, dried organic white mulberries have a sweet flavor and slightly chewy texture. Like all our dried products these organic mulberries are dried without added sugars or oils allowing you to enjoy the berries natural flavor. Mulberries trees are large, deciduous trees native to warm, temperate, and subtropical regions of Asia, Africa, and the Americas. Technically, the mulberry fruit is a collection of small fruits concentrated together with a very similar resemblance to a blackberry. In most species, mulberries are purple-red when ripened; however, they can be white, red, purple or multiple variegated colors in the same fruit. Enjoy these healthy and delicious dried organic berries regularly for maximum benefits.
** Raw - 100% berries with no sugar or oils added
Health Benefits:
White mulberries have significantly high amounts of phenolic flavonoid phytochemicals called anthocyanins.
Scientific studies have shown that consumption of berries have potential health effects against cancer, aging and neurological diseases, inflammation, diabetes, and bacterial infections.
The berries contain resveratrol, another polyphenol flavonoid antioxidant. Resveratrol protects against stroke risk by altering molecular mechanisms in the blood vessels.
---
FREE Shipping on orders over $125
Dried Organic White Mulberries