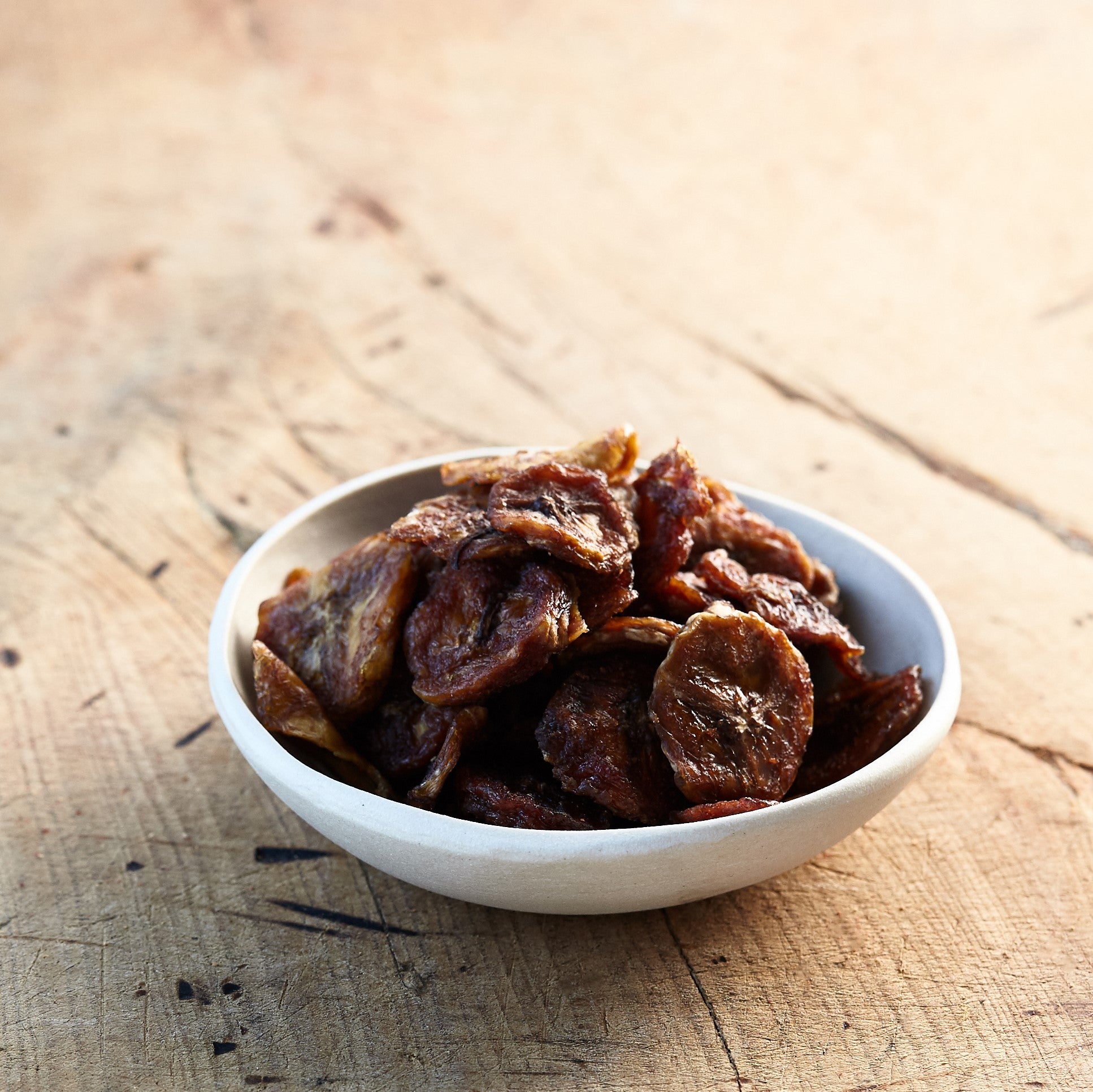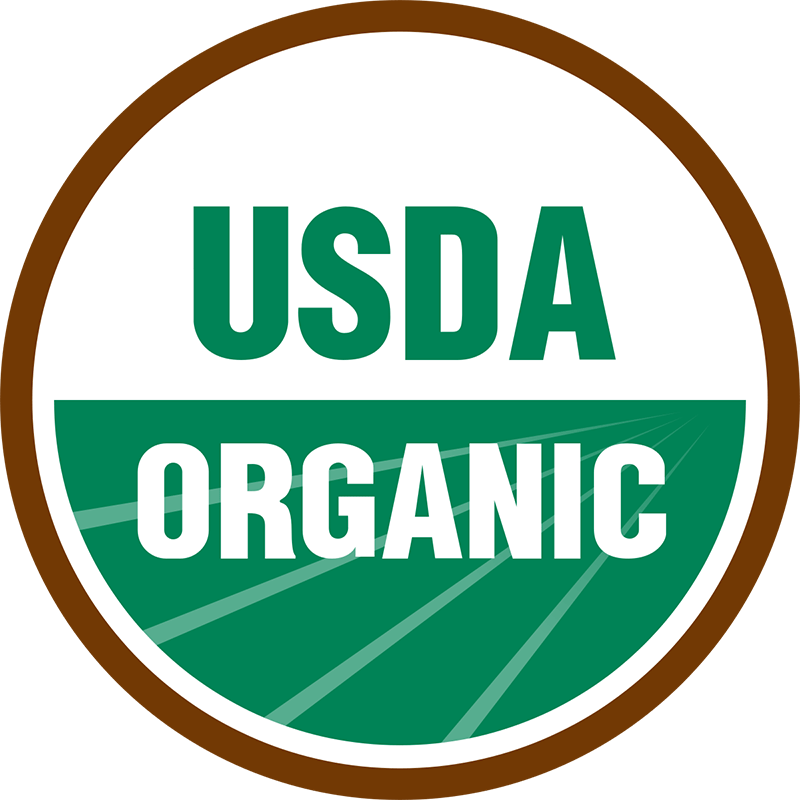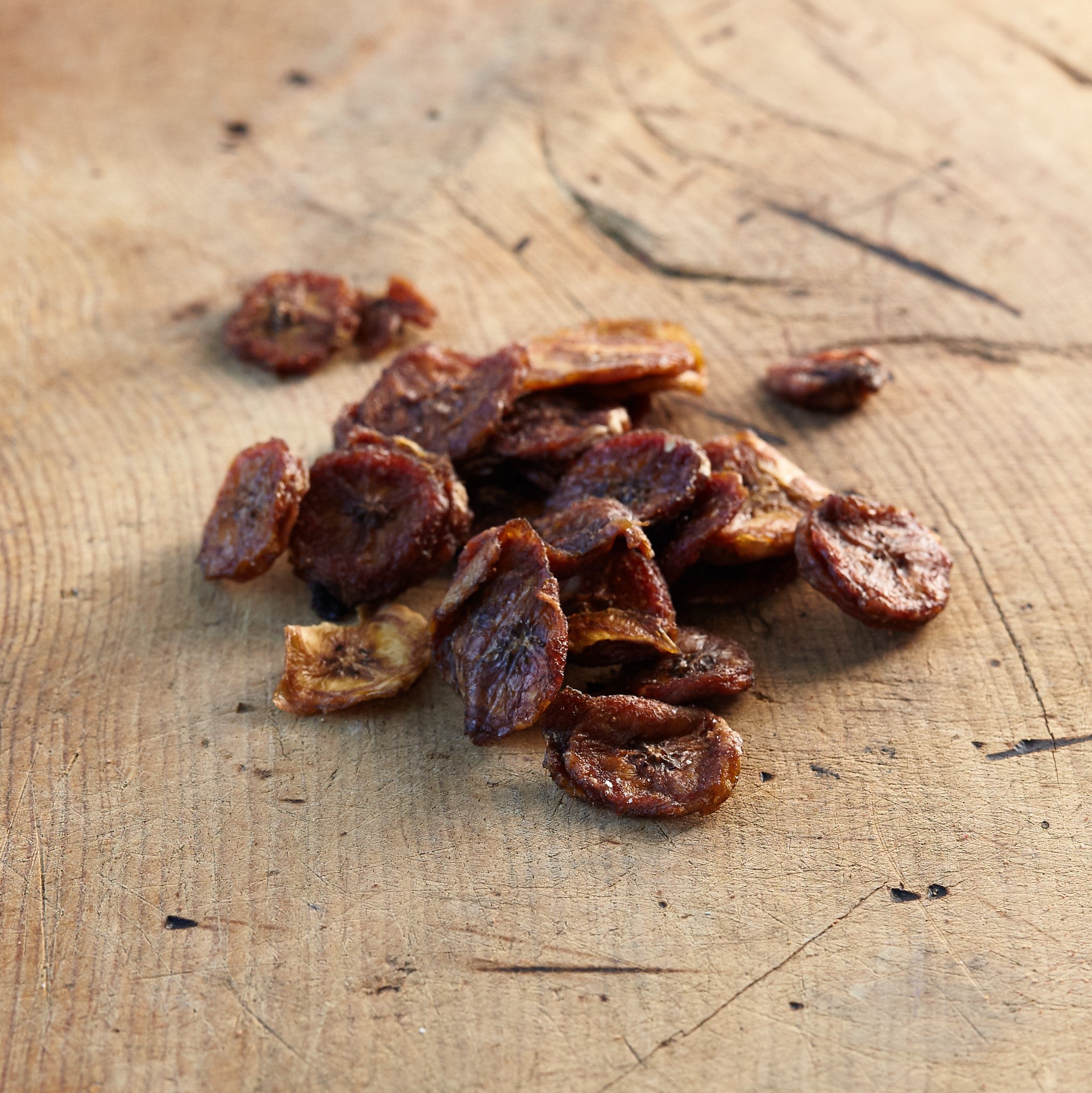 Try our dried organic banana today!
Our dried banana is grown organically, sustainably and fair trade by small family owned farms. Each banana is hand harvested at peak perfection then dried naturally without the use of any sugars or oils. This is important because most dried banana available in the market has been deep fried or had copious amounts of sugar added for extra sweetness. Our dried organic banana in comparison has a naturally delicious sweet flavor, is softer to chew and has a much darker color. This darker color means that we don't pre-treat with or add any ascorbic acid, sulfur or sulfite to our dried banana. This delicious potassium rich fruit is the perfect snack straight out of the bag to help you bounce back after a long day or a hard workout. Our dried organic banana chips also go well in trail mixes, baking, oatmeal, cereal or desserts. They are versatile and delicious! Enjoy!
Health Benefits:
Banana's are a good source of magnesium which is an essential nutrient that helps the body absorb calcium for better bone health and also helps activate vitamin D in the kidney which is essential for healthy bones as well. Optimal magnesium intake is associated with a lower risk of osteoporosis in post menopausal women.
With 3 grams of fiber for each medium sized banana, they are a good source of fiber which has been linked to digestive health and weight loss.
Banana's are an excellent source of potassium which is linked to heart health and blood pressure control. A potassium rich diet may help lower blood pressure and is associated with an up to 27% lower risk of heart disease.
Banana's are an antioxidant rich treat that are a particularly good source of dopamine and catechins which are known to have a link to a reduced risk of heart disease and degenerative illnesses.
---
FREE Shipping on orders over $125