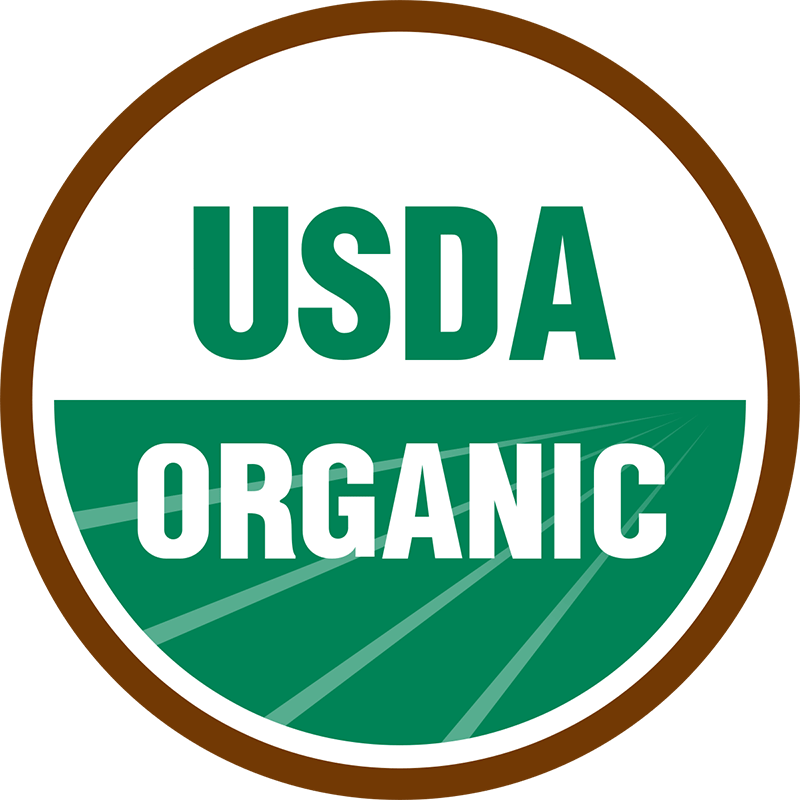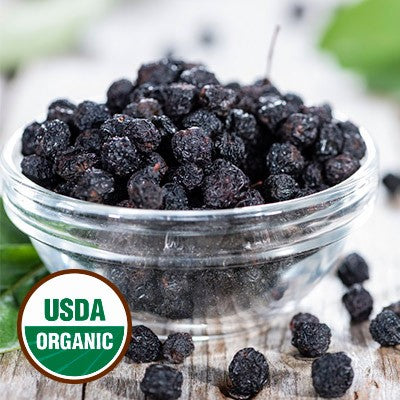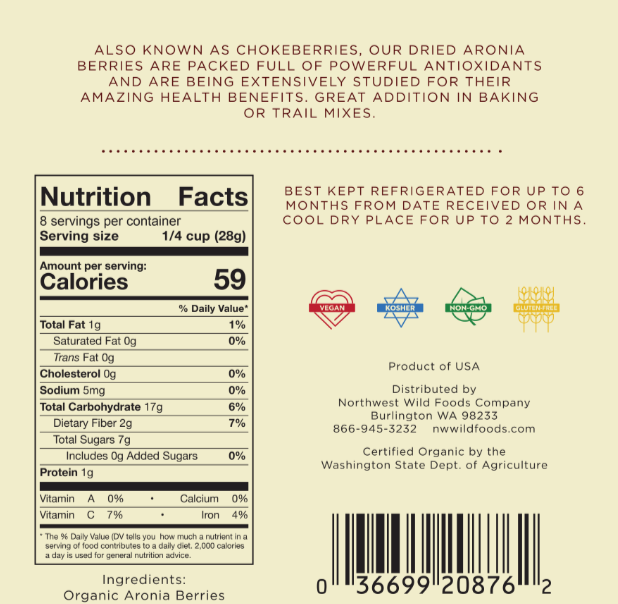 Dried Organic Aronia Berries
Our dried organic aronia berries have a dry tart flavor and are often used in baked goods and casseroles where they come alive to enhance the flavor of the dish. They can also be enjoyed alone or added to other berry or nut mixes. They are grown organically in the USA and dried to perfection without any sugars, oils, or other additives. Organic aronia berries have been popular in Europe for hundreds of years and are now gaining traction here in the US mainly due to their health benefits, which are being heavily studied. Aronia berries, also known as chokeberries are packed full of powerful antioxidants, vitamins and contain high levels of anthocyanins. These anthocyanins have been shown to help aid in fighting several forms of cancer and help regulate blood sugars. Dried organic aronia berries are not the only answer to a healthful lifestyle but they sure seem to be a great and constant benefit in the pursuit of a healthy life goal. Shipped directly to your door. Enjoy!
** Raw - 100% berries with no sugar or oils added
Health Benefits:
Dried organic aronia berries are one of the nature's richest sources of flavonoids and anthocyanins, power antioxidants that have many health benefits.
Dried aronia berries aid in the reduction of blood pressure and also can help reduce eye inflammation.
Dried organic aronia berries contain significant levels of vitamins, minerals and dietary fiber. They also help regulate blood sugar spikes, which is great of diabetics.
Human trials showed a 25% reduction of the most dangerous of all cholesterol, Oxidized Low-density lipoprotein (ox-LDL), following the consumption of aronia.
Studies show aronia berries to be beneficial for many common diseases including Alzheimer's, high blood pressure, colon cancer, high Cholesterol, heart disease and diabetes.
Ingredients:
Organic aronia berries- Product of the USA
---
FREE Shipping on orders over $125
Dried Organic Aronia Berries