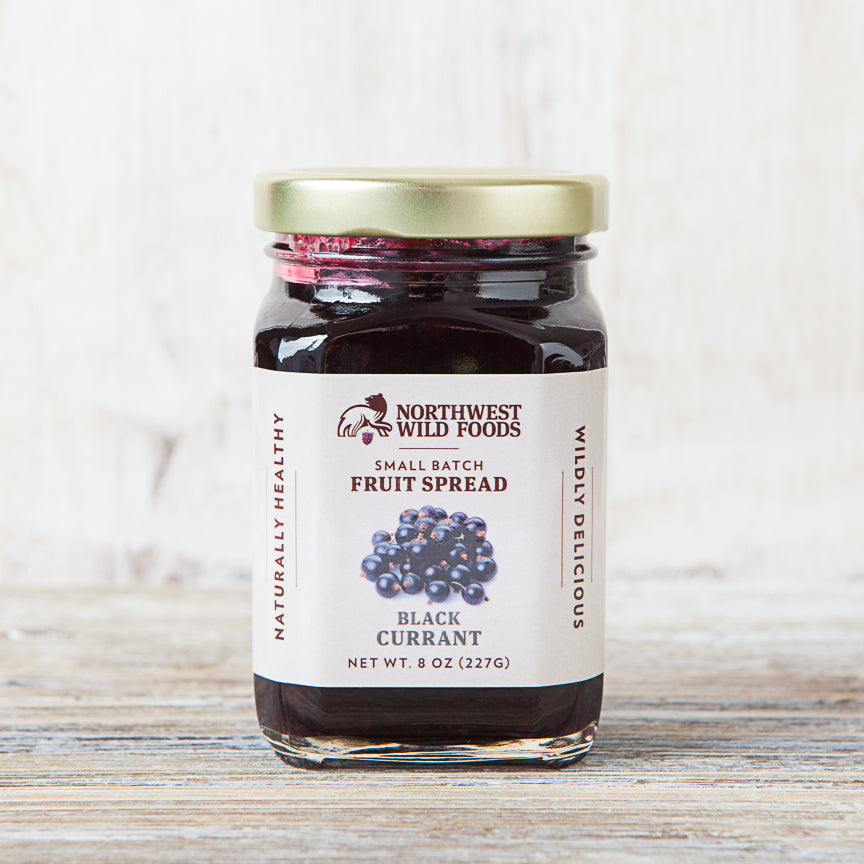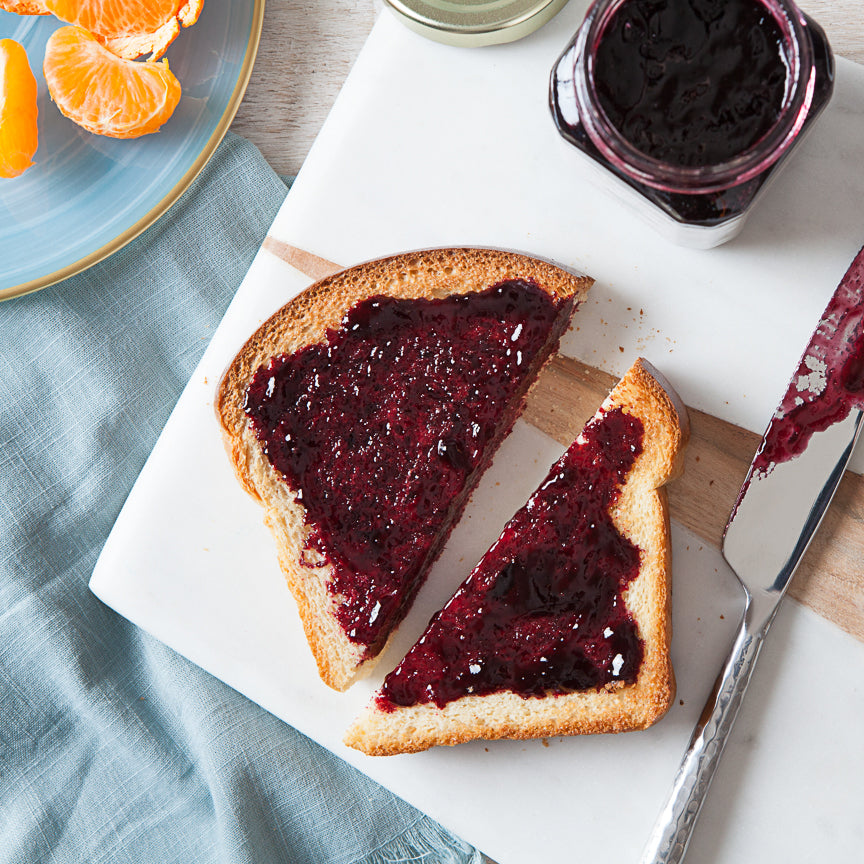 Black Currant Fruit Spread
Try our delicious Black Currant fruit spread today!
Black currants have traditionally been popular throughout Europe but are slowly catching on in the US. They are highly coveted for their distinctly delicious taste as well as their numerous health benefits. They contain twice the amount of potassium found in bananas, 5 times the vitamin C in oranges and over twice the antioxidants in blueberries. Our black currant fruit spread is made with organically grown and hand harvested berries that are brimming with zesty goodness. Our fruit spreads are made by hand in small batches to help capture the pure and rustic flavors of the fruit. These spreads make unique and thoughtful gifts for friends and loved ones or a delicious treat for yourself. You can spread some on your toast for a gourmet breakfast, add a dollop to your ice cream for extra flavor or even pop a little on top of your baked brie. There is no wrong way to enjoy this versatile spread. Shipped straight to your door. Enjoy!
(8oz Jars)
Ingredients: Organic Black Currants, Pure Cane Sugar, Fruit Pectin, Lemon Juice
---
FREE Shipping on orders over $125
Black Currant Fruit Spread