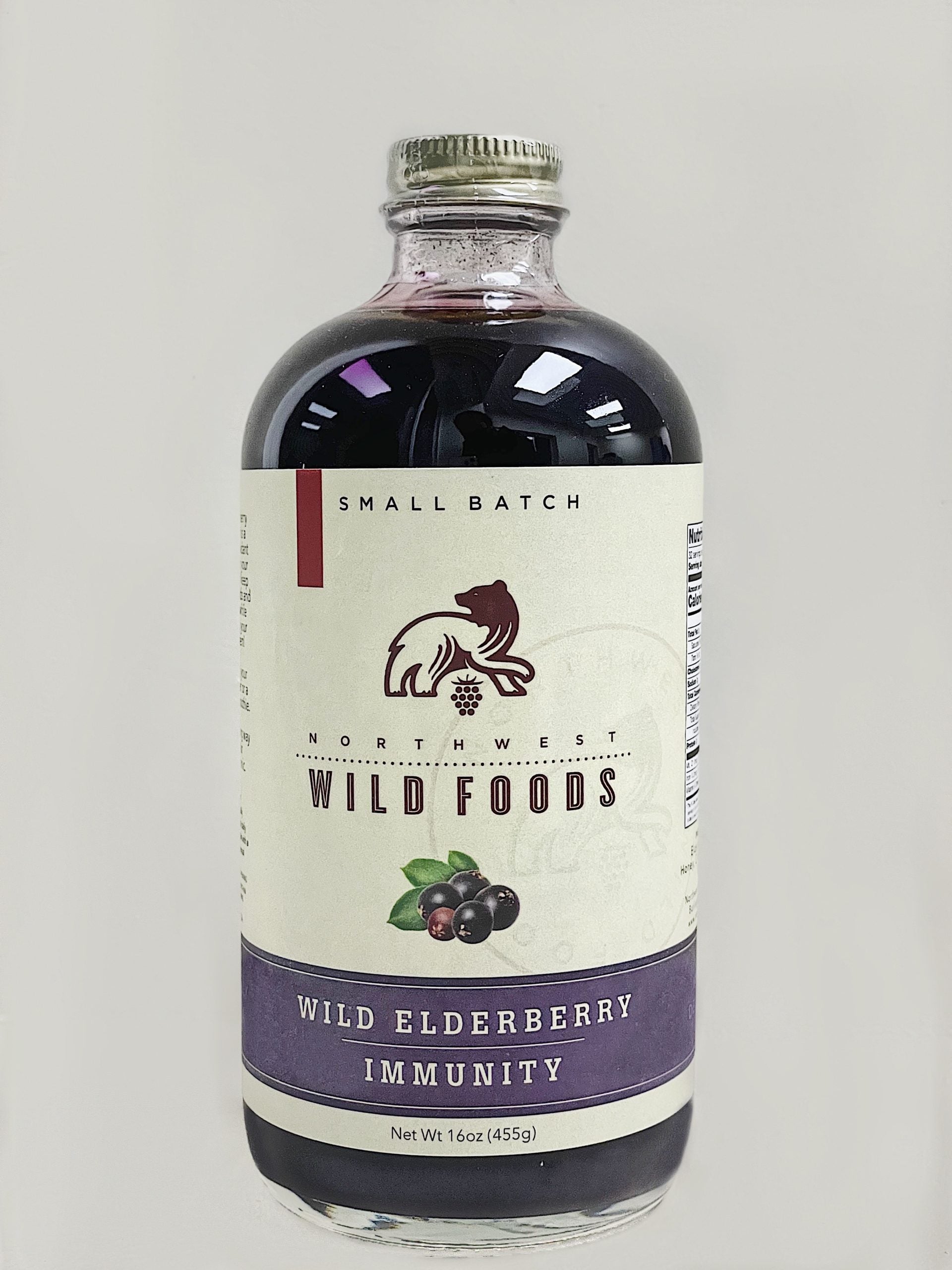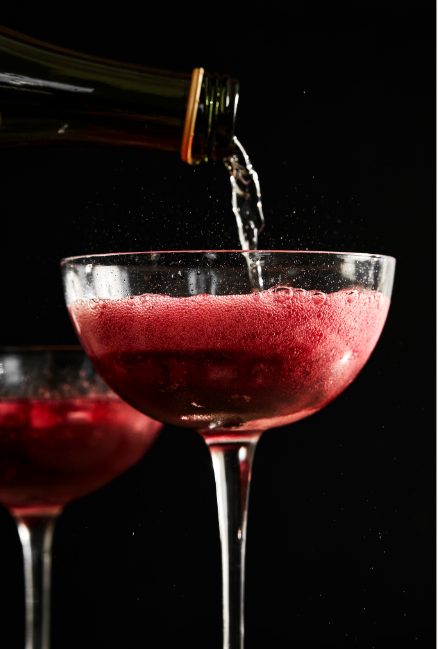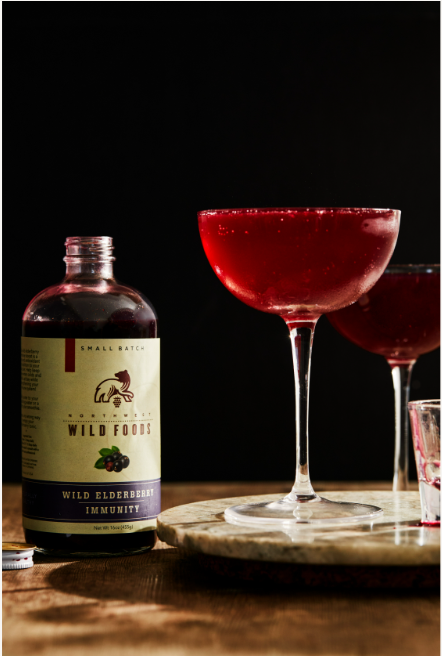 Try our wild elderberry immune support!
Our wild elderberry immunity health tonic is made with truly wild elderberries (sambucus nigra) that have been hand-picked at peak ripeness for optimal flavor and nutritional value. After harvest, these powerhouse berries are carefully made into small batch syrups by hand to help ensure the greatest flavor and maximum health benefits. Although widely known as a syrup, this tasty treat is actually closer to a health tonic. There are many ways to enjoy this wonderful healthy immune boosting tonic. Enjoy straight from the bottle or just add a shot to your sparkling water or smoothie, mix into yogurt, either way its a must have to help fight the winter blues! Wild elderberries are extremely rich in vitamin C which is great for promoting immune health and helping keep the common cold and flu at bay as well as assisting in reducing their symptoms. For centuries elderberries have been used in folk medicine from Europe and North America, to Western Asia and North Africa. As recently as 1995 elderberry juice was successfully used to treat a flu epidemic in Panama.
Health Benefits:
Elderberries are an excellent source of Vitamin A which help aid in vision and immune health as well as cell growth.
Vitamin C present in elderberries help promote healthy skin, teeth, bones and immune health.
Elderberries are also an excellent source of Vitamin B6 which helps fight depression.
An excellent source of anthocyanins, elderberries are great for reducing sinus swelling and inflammation often associated with the flu or a cold.
Flavonoids found in elderberries have powerful antioxidant properties which may help prevent damage to the body's cells.
Elderberries are a great source of iron and potassium which help fight off anemia and lower blood pressure which in turn reduces the risk of stroke and heart disease.
Ingredients:
Wild elderberries, honey, cinnamon, cloves, ginger.
---
FREE Shipping on orders over $125