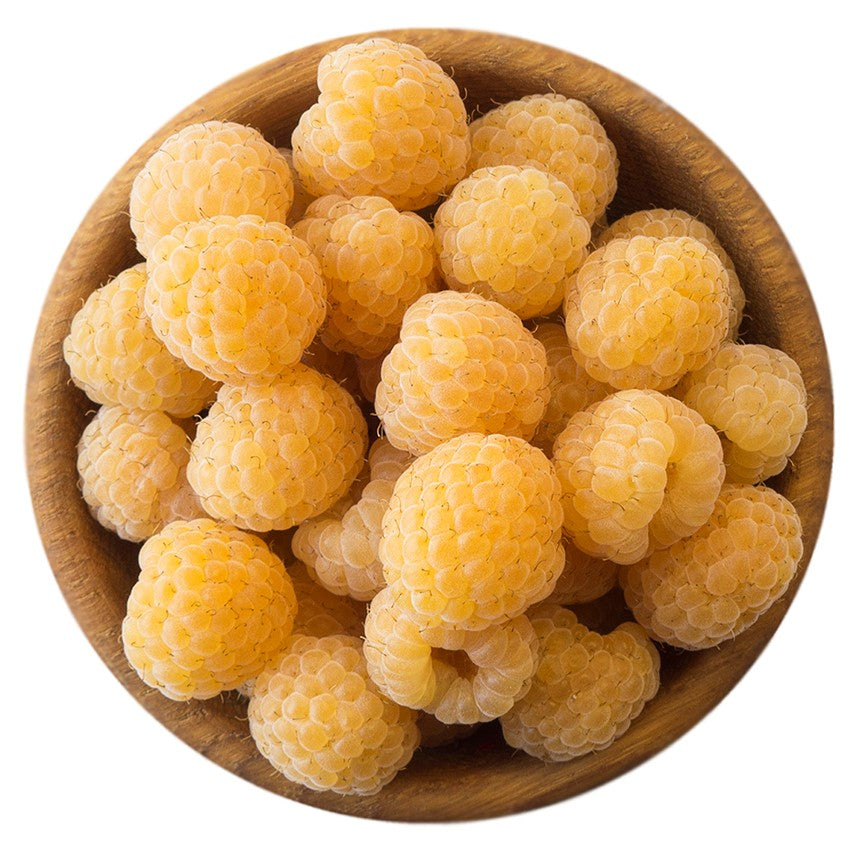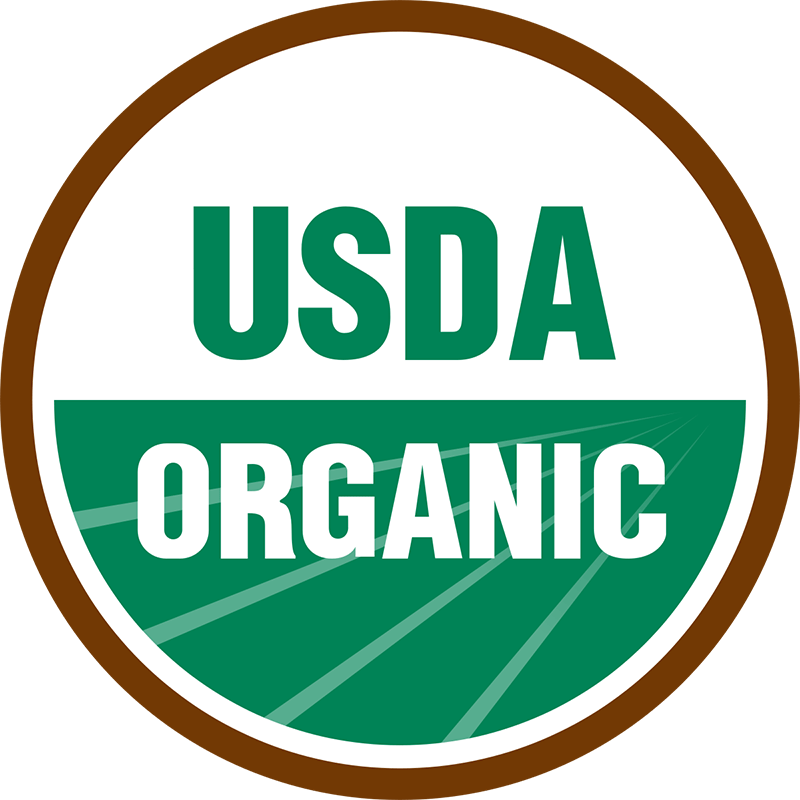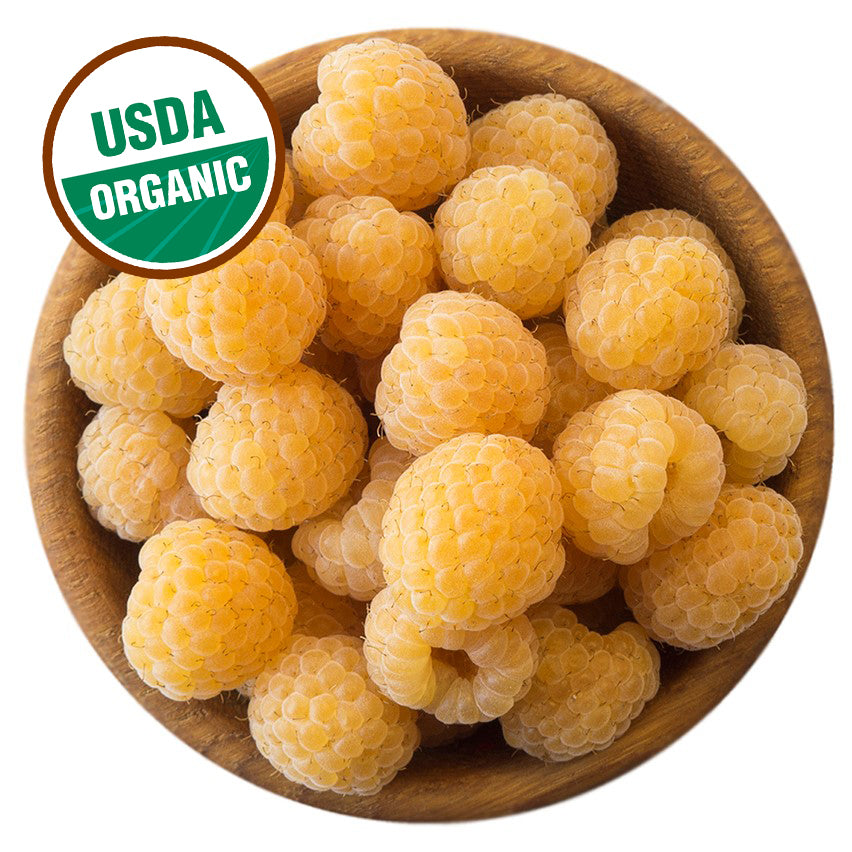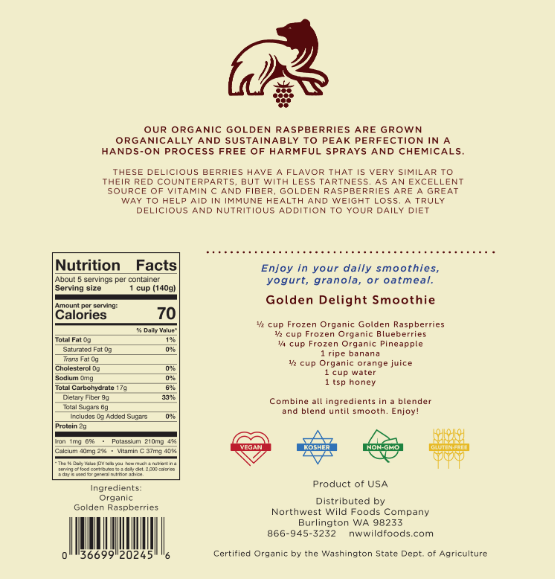 Fresh Frozen Organic Golden Raspberries
Try our Fresh Frozen Organic Golden Raspberries today!
Our fresh frozen organic golden raspberries are grown organically in the mineral rich soils of Washington State. Each berry is hand-picked at ripe perfection then immediately flash frozen to lock in the the full flavor, aroma and nutritional value. This highly perishable fruit has a bright golden/orange color with pink-ish hues to it. Nutritionally the golden raspberry is very similar to the red raspberry, it's in the flavor that you really start to notice the difference. Golden raspberries have more sweetness compared to their more popular counterparts the red raspberries. That doesn't mean that they have a higher sugar content though, they just have less tartness to them naturally which allows the sweetness to shine through. An interesting thing about golden raspberries is that they carry rare recessive genes that have been around as long as raspberries have. These recessive genes mean that they lack the ability to produce color which in turn means that there is less natural tartness to them.  This scrumptious berry is ideally used in the same applications as red raspberries such as in baking, jams, jellies and sorbets, with the exception of savory foods (due to the minimal acidity and higher sweetness). Not only do these gourmet berries have a great flavor that is highly sought after and hard to come by, but they are also an antioxidant rich treat that make a fantastic snack straight out of the bag. Shipped frozen to your door. Enjoy!
Health Benefits:
Fresh frozen organic golden raspberries are an excellent source of dietary fiber which comprises roughly 20% of the berry weight and may help in weight loss.
As an excellent source of vitamins B and C, golden raspberries are a great way to help support immune health and promote higher energy levels
Ellagic acid found in golden raspberries is a phenolic compound that is known to help prevent certain cancers.
Golden raspberries are a great source of folic acid which is know to help treat symptoms of anemia.
Copper and iron are trace minerals found in golden raspberries that are know to help prevent premature aging while promoting energy levels and quick wound healing.
---
FREE Shipping on orders over $125
Fresh Frozen Organic Golden Raspberries