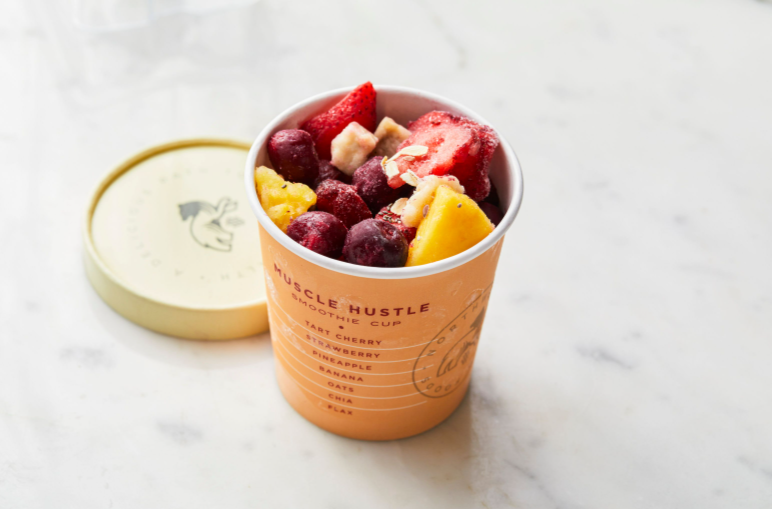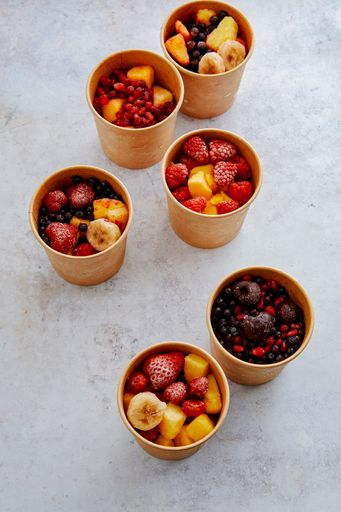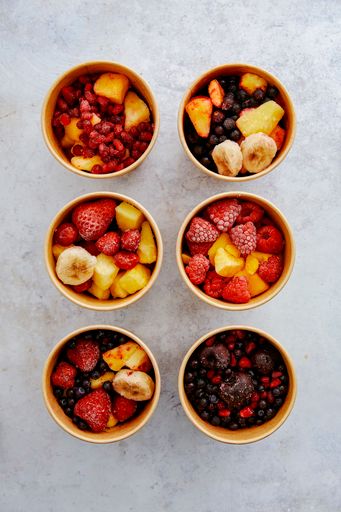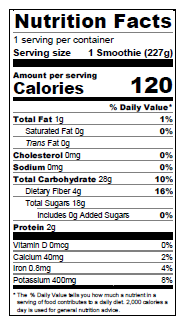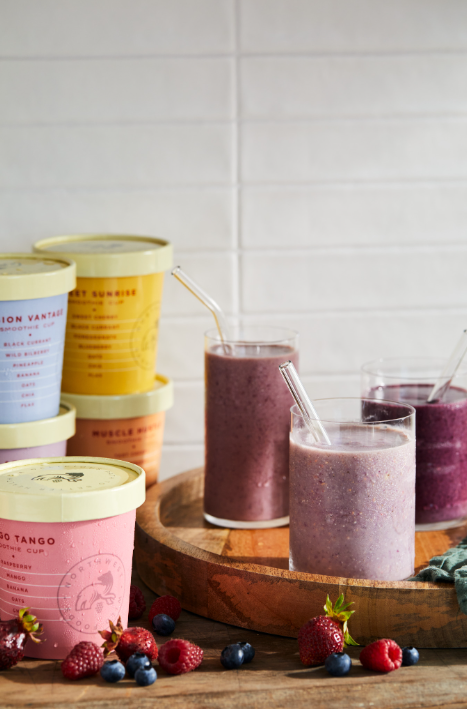 Muscle Hustle Smoothie Pack
Try our muscle hustle smoothie pack today!
Our muscle hustle smoothie pack is specially formulated Each cup includes chia and flax along with organically grown tart cherries, strawberries, pineapple and banana that are hand picked at peak ripeness to ensure excellent flavor and nutritional value. You don't have to workout every day to enjoy the plethora of great health benefits of this tasty smoothie! Simply fill your cup with your favorite liquid base (we love orange juice or almond milk - or both!) and blend until desired thickness (for a thicker consistency add a touch less and for a thinner consistency add a touch more). Then pour the contents back into your cup and replace the lid for a quick, easy and delicious snack for at home or on the go. Our frozen fruit smoothies leave you with more time each day to do what you need to get done. Shipped frozen straight to your door. Enjoy!
Each pack will include 6 x 16oz muscle hustle smoothie cups.
Pretty in pink ingredients: Tart cherries, strawberries, pineapple, banana, oats, chia, flax
Health Benefits:
Organic tart cherries are extremely rich in anthocyanins, two in particular that have great anti-inflammatory effects in the body. These chemical compounds work the same way as aspirin or ibuprofen.
A human study from the British Journal of Sports Medicine found an 18% decrease in exercised induced muscle damage from a diet rich in tart cherries, making organic tart cherries essential for athletes.
Fresh frozen organic tart cherries have natural melatonin making them an excellent sleep aid. They are also extremely beneficial in dealing with gout.
Pineapples are extremely high in Vitamin C which helps aid in immune function and over all good health.
Pineapples are an excellent source of Manganese, a trace mineral which is important for energy production and bone health.
The high amounts of Vitamin C and other minerals may help ward off age related macular degeneration.
Banana's are a good source of magnesium which is an essential nutrient that helps the body absorb calcium for better bone health and also helps activate vitamin D in the kidney which is essential for healthy bones as well. Optimal magnesium intake is associated with a lower risk of osteoporosis in post menopausal women.
With 3 grams of fiber for each medium sized banana, they are a good source of fiber which has been linked to digestive health and weight loss.
Banana's are an excellent source of potassium which is linked to heart health and blood pressure control. A potassium rich diet may help lower blood pressure and is associated with an up to 27% lower risk of heart disease.
Banana's are an antioxidant rich treat that are a particularly good source of dopamine and catechins which are known to have a link to a reduced risk of heart disease and degenerative illnesses.
Organic strawberries are rich in fiber and help the body absorb key nutrients.
Strawberries help stabilize blood glucose levels and thus are good for diabetics.
Strawberries help stabilize blood glucose levels and thus are good for diabetics.
Due to their high potassium content, strawberries are recommended to those with high blood pressure to help negate the effects of sodium in the body. A low potassium intake is just as big of a risk factor in developing high blood pressure as a high sodium intake.
---
FREE Shipping on orders over $125
Muscle Hustle Smoothie Pack