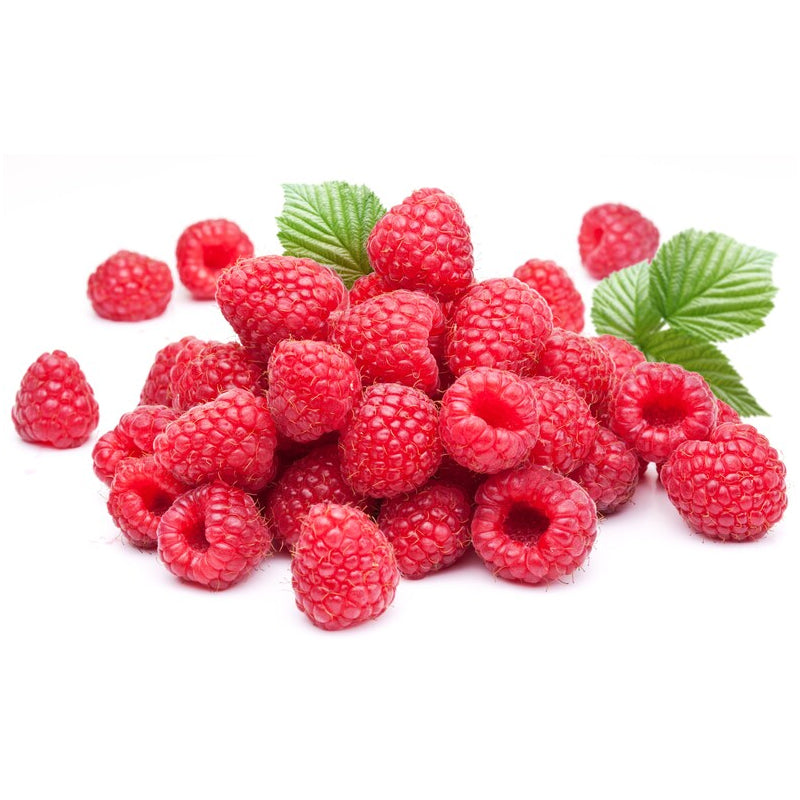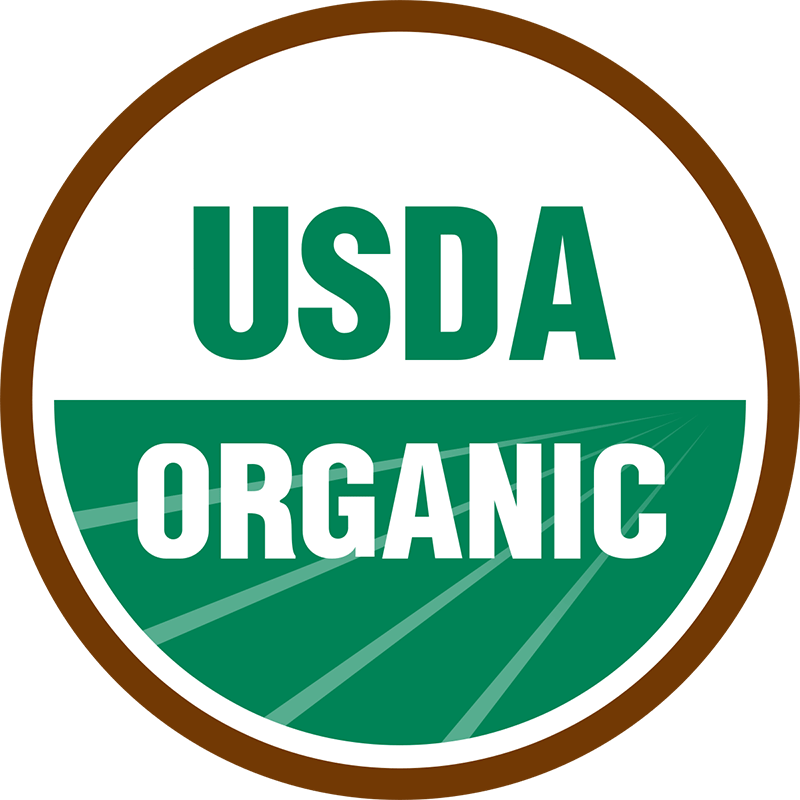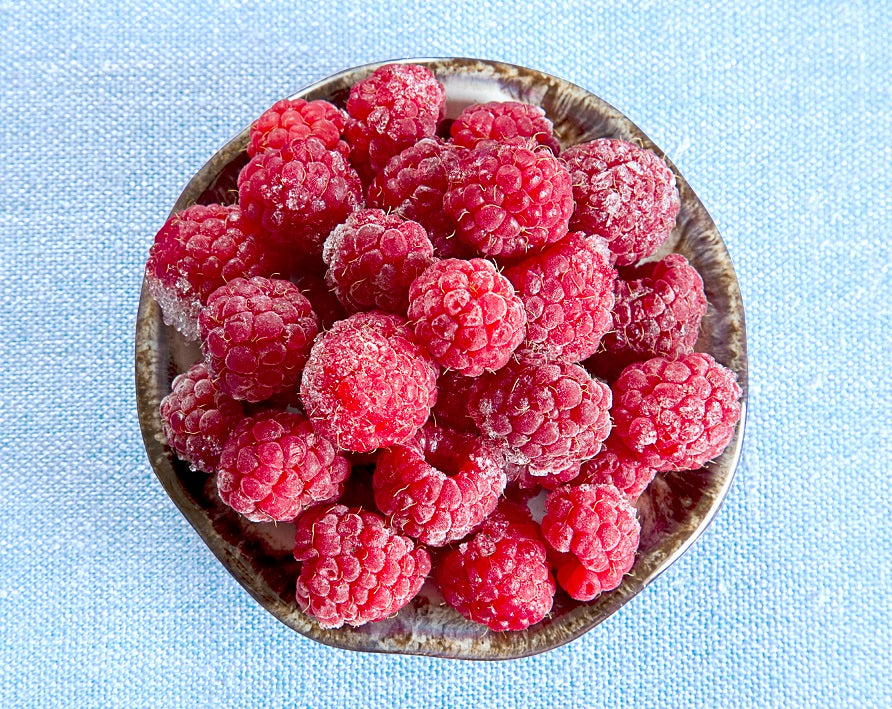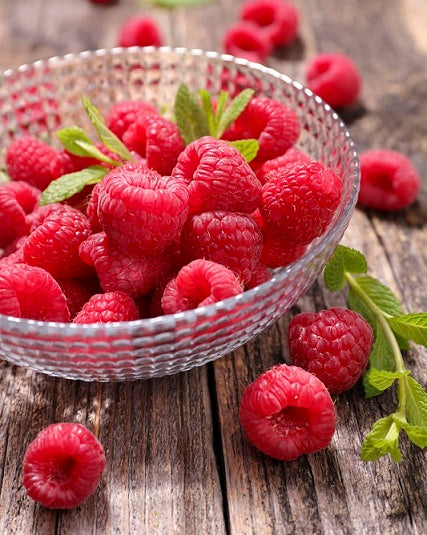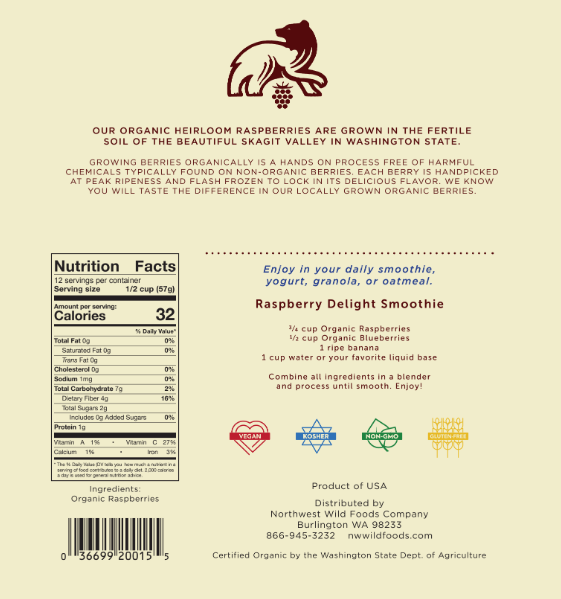 Fresh Frozen Organic Heirloom Raspberries
Try our Fresh Frozen Organic Raspberries today!
Our fresh frozen organic red raspberries are beautiful, aromatic and pesticide free! These delicious organic raspberries are an heirloom variety grown right here in the lush and fertile soils of beautiful Skagit Valley, Washington State. Our ideal growing climate and lush soil produce amazing fruit, much tastier than California berries. We handpick the raspberries and select only the best for our customers. The raspberries are individually quick frozen the same day they are harvested in order to lock in their wonderful aroma and flavor. Normally raspberries are heavily sprayed with pesticides to keep the bugs away. This is why it's important for your health to buy wild or organic berries. Our fresh frozen organic raspberries are very versatile and keep well in the freezer. Our organic raspberries do crumble easily so it's not uncommon to see crumble, bits and pieces, in a bag. Try our freshly frozen organic raspberries today and have them shipped frozen to your door!
Health Benefits:
Vitamin C and Manganese, antioxidants found in raspberries, help protect the body tissue from oxygen-related damage.
Regular consumption of raspberries has been shown to lower the risk of age-related macular degeneration.
Raspberries are a good source of quercetin, an antioxidant that lowers the release of histamines which can minimize allergic reactions.
Serving Suggestions: Smoothies, granola, toppings, jam, jelly
Ingredients: Raw frozen organic raspberries- Grown in Washington State
---
FREE Shipping on orders over $125
Fresh Frozen Organic Heirloom Raspberries