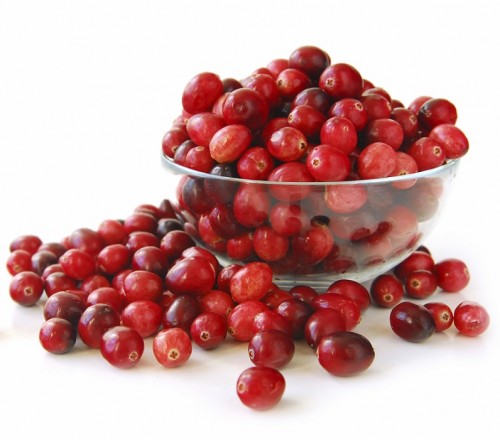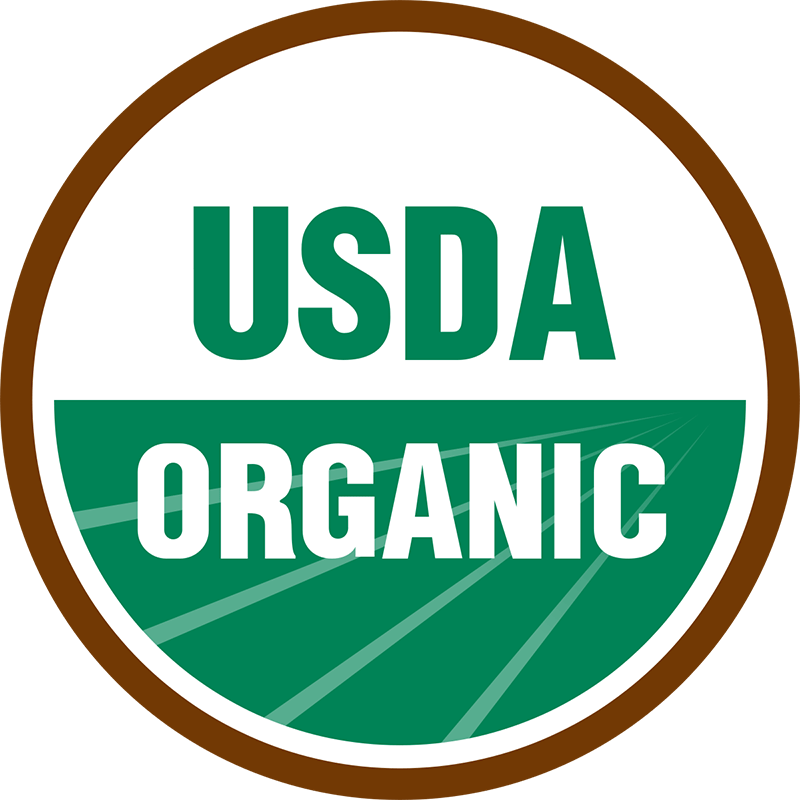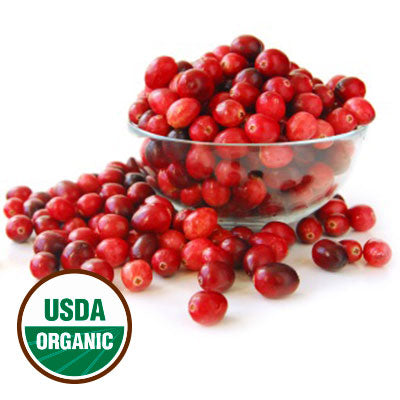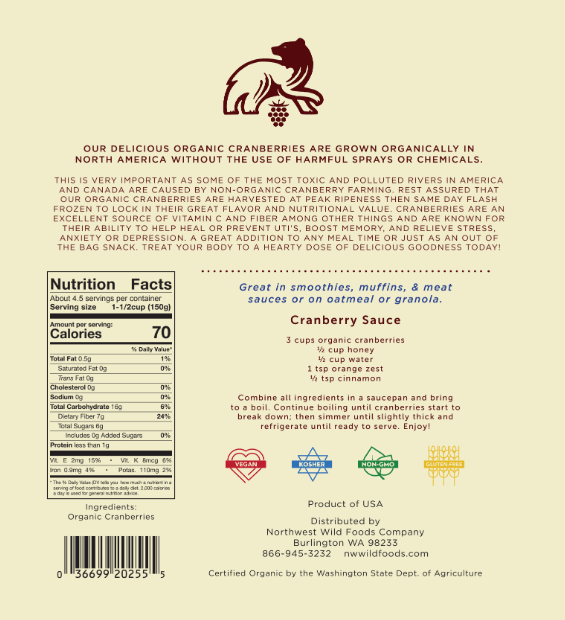 Fresh Frozen Organic Cranberries
Try our Fresh Frozen Organic Cranberries today!
Fresh frozen organic cranberries are now here to order online. Our organic cranberries are harvested at the peak of ripeness and flash frozen the same day to lock in their wonderful flavor and antioxidants. Each day cranberries sit fresh and are exposed to oxygen they are losing key antioxidants which the freezing process actually locks in. If you like your cranberries, eating organic cranberries is an important matter. Some of the most polluted and toxic rivers and streams in the United States and Canada are caused by the non-organic cranberry bogs. The chemicals used in the farming process have nearly wiped out fish spawning grounds and mutated fish in some towns. Think twice before eating non-organic cranberries and rest assured that by eating our organic cranberries you are not only helping yourself but our fish and the environment as well. Organic cranberries are delicious, healthy and can easily be incorporated into part of your diet. Try our fresh frozen organic cranberries today.
Health Benefits:
Cranberries are highly regarded for their use in the healing and prevention of urinary tract infections.
Studies show regular consumption of cranberries can help boost memory, relieve stress, anxiety or depression and can help promote weight gain.
Studies show cranberries can help prevent cancer cells from multiplying or developing at all.
Serving Suggestions:
Smoothies, muffins, on oatmeal or granola, meat sauces
Ingredients:
Raw fresh frozen organic cranberries- Product of USA
---
FREE Shipping on orders over $125
Fresh Frozen Organic Cranberries