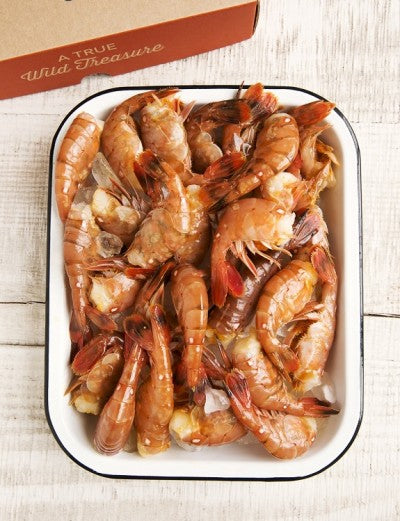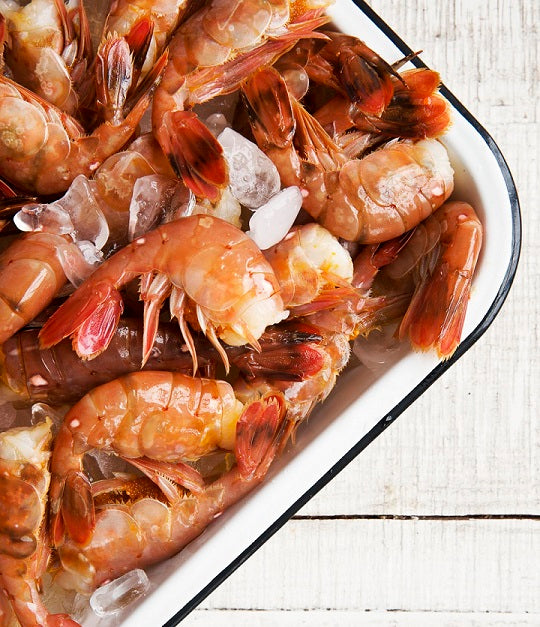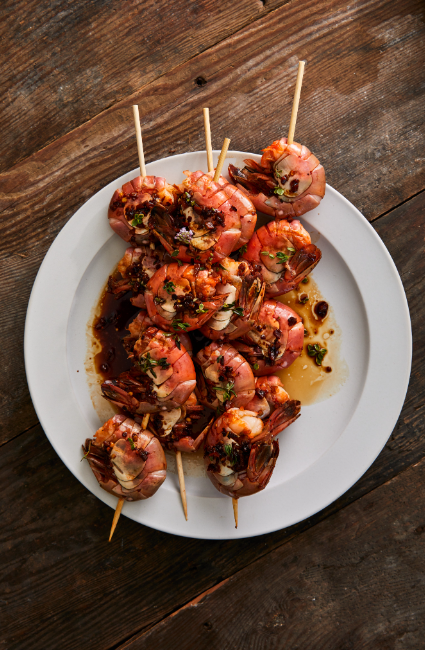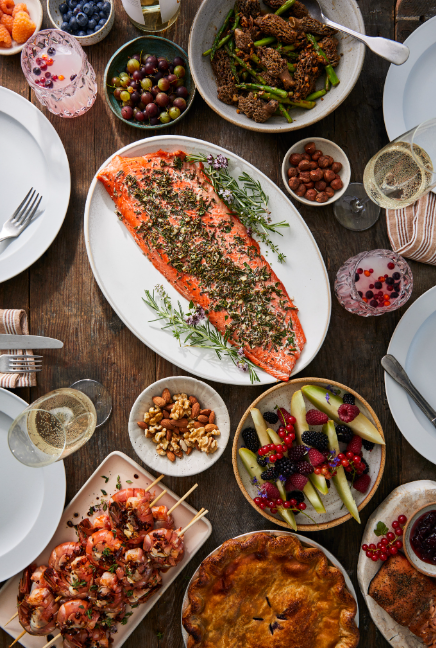 Our wild Alaskan spot prawns are pot-harvested in the icy cold waters of the North Pacific from Prince William Sound to Ketchikan. Once on board each prawn is immediately washed and flash frozen to savor the unique flavor and quality of these wonderful treats of nature. We have graded these beautiful prawns and hand selected the extra large and medium sized prawns for ease of use. Being trapped with pots instead of being caught in trawls, this shrimp fishery is one of the most ecologically friendly wild shrimp fisheries in the world. Alaskan spot prawns are amazingly sweet and can be prepared on the grill, pan fried or an in variety of other ways. Because of their large size and excellent flavor, Alaska spot prawns are widely regarded as the finest shrimp in the world. Traditionally prawn is a term applied to larger shrimp but they are graded by size count from small to jumbo. We can offer you medium and jumbo prawns which we believe are the most revered because of their full bodied size and sweet succulent flavor.
Our wild Alaskan spot prawns are available year-round since each prawn is flash frozen at sea. The actual season is in May. The average serving size of Alaska spot prawn is one half pound. These prawns are presented shell-on and there are about 10-15 per pound for jumbo sized and 22-26 per lb for the medium prawns.

Nutritional Information: The nutritional value of wild Alaskan spot prawns is well developed. A 3.5 oz. serving of Alaskan spot prawns has 155 calories, 26 grams of protein, 5 grams of fat, 94 mg of cholesterol and 66 mg of sodium.
Recipes: Spot prawns have a rich, buttery flavor that has been described as a cross between Dungeness crab and lobster. Not only do they taste heavenly, but they're sustainable, too. Spot prawns can be prepared so many different ways it really challenges one to serve them in just one dish. From grilling on the BBQ to blending into your favorite Créole dish to just plain pan fried, the only way you can go wrong is to over cook them. Just a note:  To thaw: just place them in your refrigerator overnight or run under cold water. To cook: sauté in a lightly buttered pan until the prawns turn a translucent pink – it takes just two to three minutes at medium high heat.
---
FREE Shipping on orders over $125