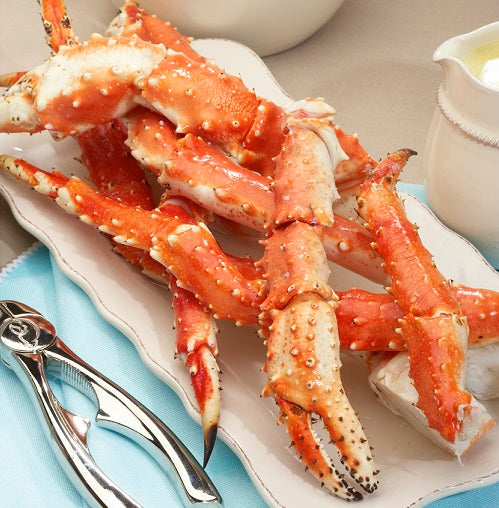 Wild Jumbo Red King Crab Legs
Get them while they last! Our wild jumbo red king crab legs are big, juicy and simply delicious. We have hand selected the finest, juiciest, largest king crab legs and claws available for your enjoyment. These are the big boys, the size of a child's arm, packed full of juicy king crab meat. All have been sustainably harvested in the Bering Sea. The wild jumbo red king crab legs are fully cooked, flash frozen and ready to enjoy for the perfect holiday dinner. Simply steam or boil for 4 minutes or until warm and you will be enjoying the rich succulent meat of king crab. Often called the finest of all crab, wild jumbo red king crab is sweet, tender and absolutely delicious.
Serves 4 depending on your love for crab!
**Fully cooked and ready to eat- simply boil or steam for 4 minutes
**Low in fat, high in protein
**Sustainably harvested in the Bering Sea
---
FREE Shipping on orders over $125
Wild Jumbo Red King Crab Legs