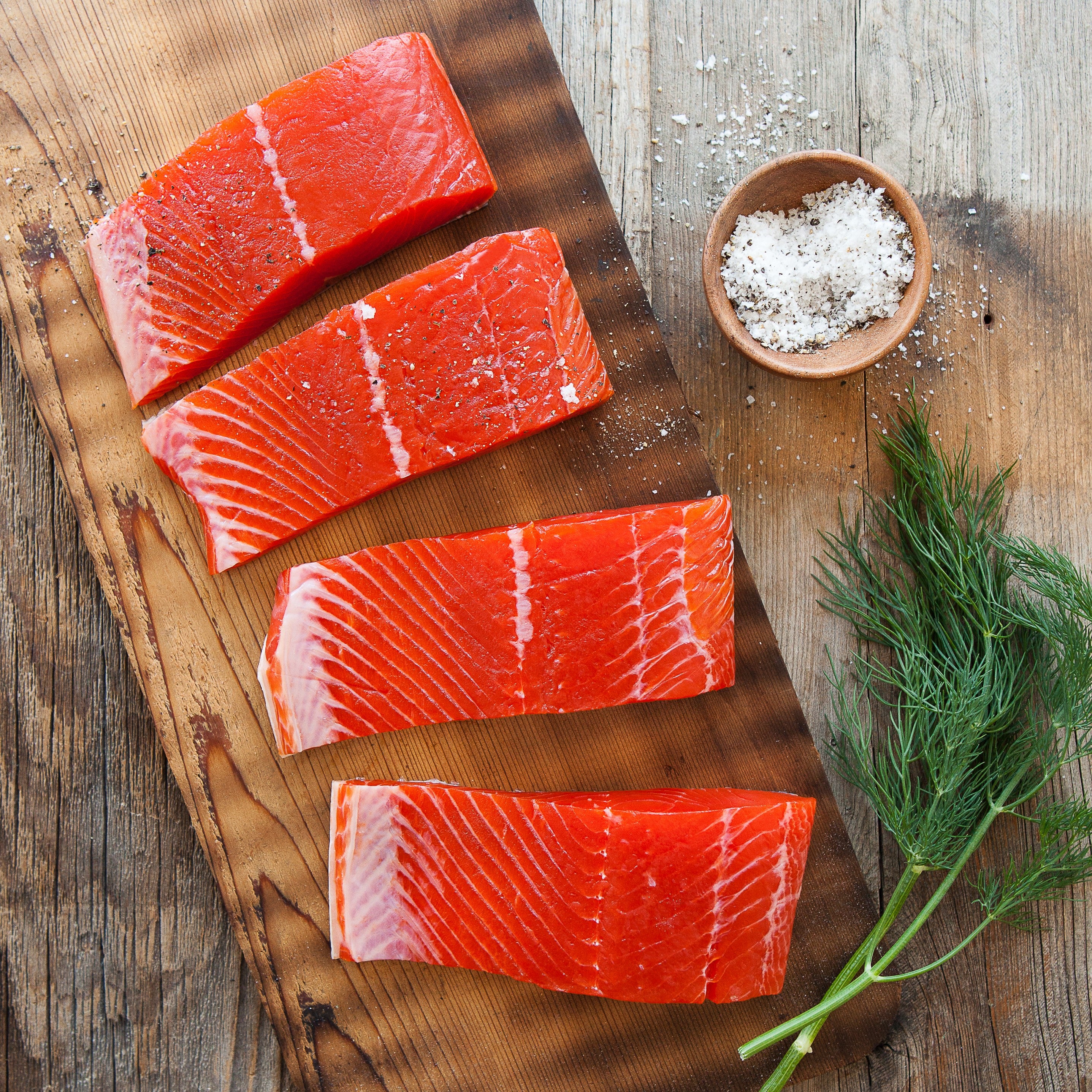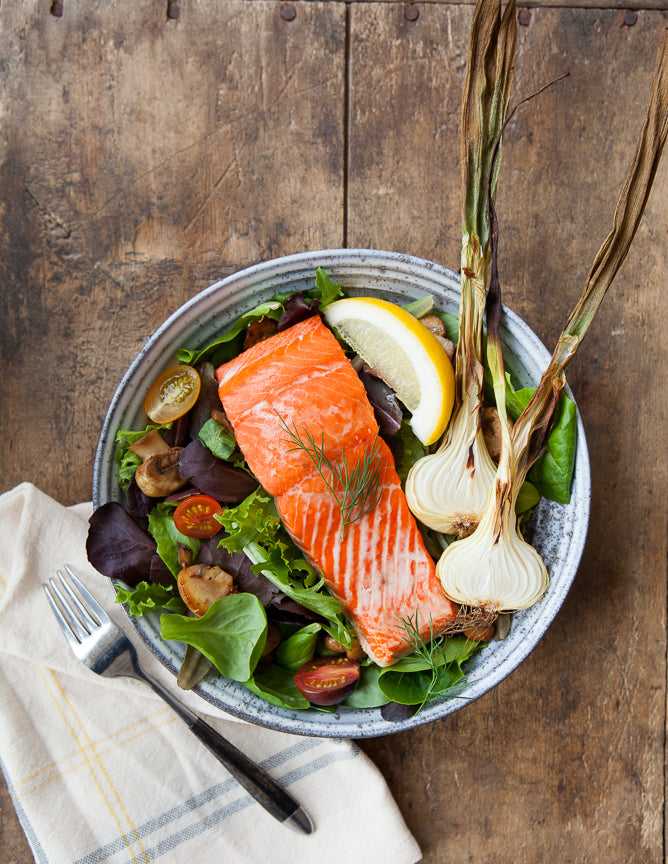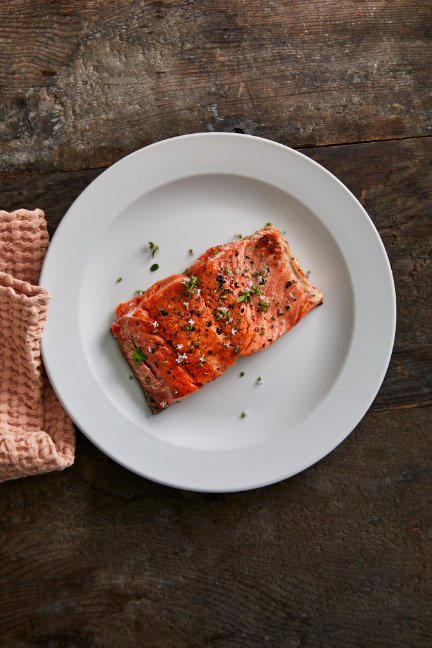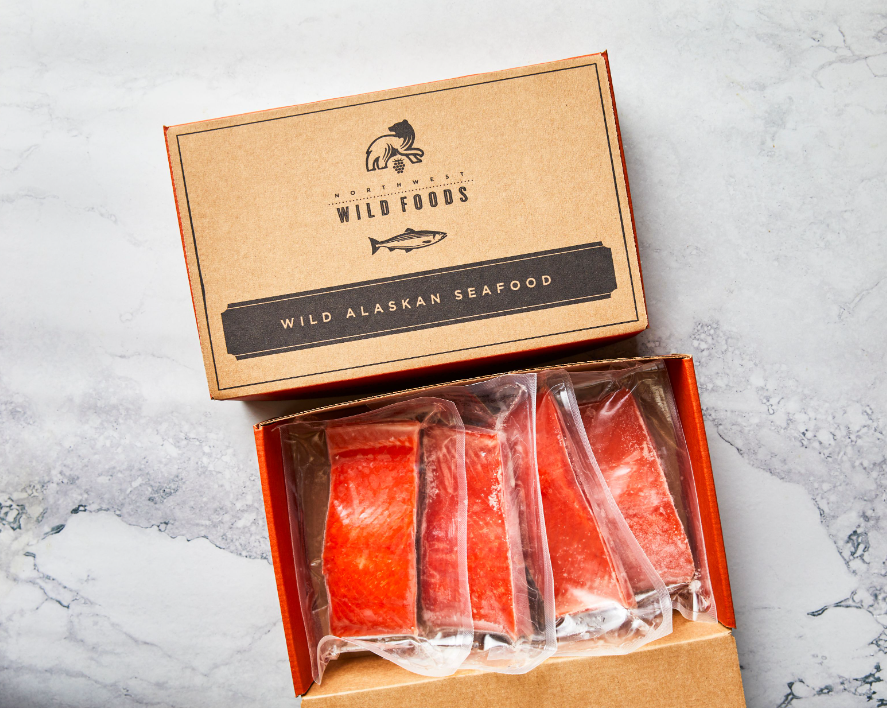 Wild Alaskan Sockeye Salmon
*IN SEASON NOW* Our wild Alaskan sockeye salmon comes to you freshly frozen from the ice cold waters Alaska. Our wild sockeye salmon are handled with care by a 3rd generation family fishing boat that hand selects only the brightest and best quality fish specifically for us. They also only come from one special sockeye run each year where the fish are the brightest and oiliest sockeye around, this is a truly special run with the finest sockeye in Alaska. Sockeye is extremely rich in omega-3s and vitamin's, especially vitamin D. Wild Alaskan sockeye salmon is a bit leaner and firmer then wild king salmon. Sockeye salmon has a flavor so wonderful that your family and friends will make it disappear in a flash. Our Wild Alaskan sockeye salmon is processed, vacuum sealed and flash frozen immediately after being caught to lock in the freshness and amazing flavor. This wild sockeye salmon comes in 6oz boneless portions with the skin on making it perfect for the BBQ or baking. Some of the tastiest and healthiest fish you can find. Ships frozen to your door.
Health Benefits:
The American Heart association recommends eating fish at least twice a week as part of a healthy diet.
Did you know that farm raised fish are treated with antibiotics and pesticides. They are also known to contain contaminants such as PCSBs and dioxin which are toxic chemicals that stay in the body for years and are known to contribute to cancer. That's four reasons to eat wild caught fish!
Wild Alaskan sockeye salmon contain great amounts of omega 3 fatty acids which are important for heart health.
Wild Alaskan sockeye salmon is jam packed with a variety of beneficial vitamins and nutrients such as vitamins B6, B12 and D, taurine, omega 3 fatty acids, potassium and selenium.
**6 x 6oz Boneless/ Skin-on Portions
**Sustainably Harvested in the USA
** Premium Grade Wild Salmon.
** MSC Certified.
---
FREE Shipping on orders over $125
Wild Alaskan Sockeye Salmon