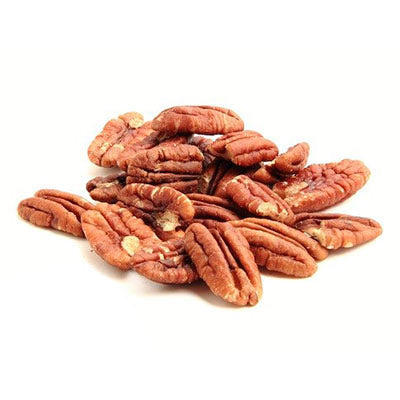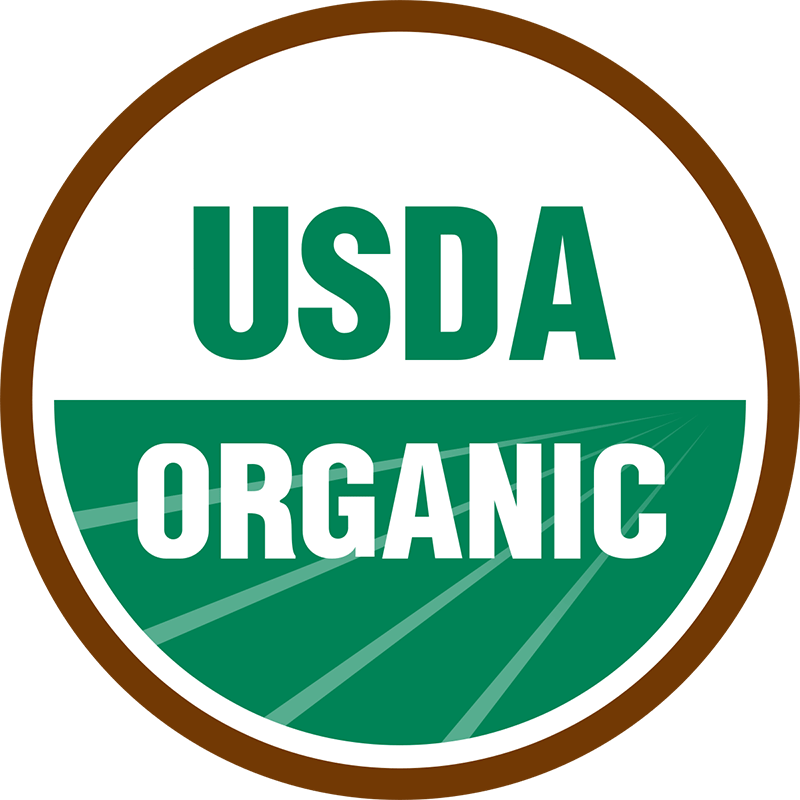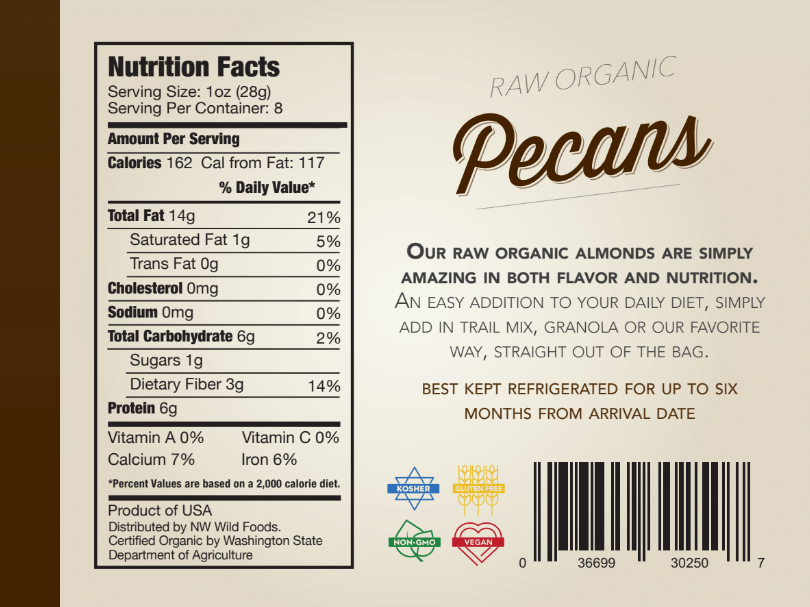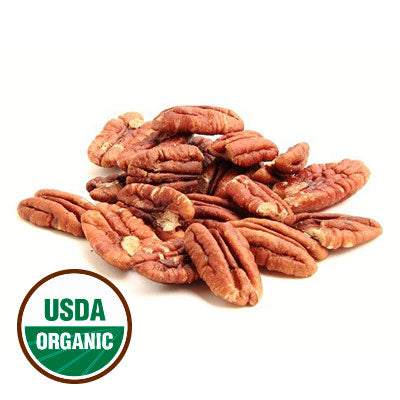 Our raw organic pecans are harvested from October through December in the Southern USA by a small family run farm that takes pride in their organic pecans. At Northwest Wild Foods we work hard to establish strong relationships directly with other small growers here in the USA.
Raw organic pecans have a rich, nutty flavor making them a delicious and healthy snack food straight out of the bag. Pecans are also wonderful in salads, trail mixes, granola, desserts and topping for a variety of great traditional dishes. By simply adding a hand full of organic pecans to your diet each day you can boost your overall health with essential vitamins, minerals and proteins. Enjoy our raw, organic, US grown pecans today!
Health Benefits:
Pecans have the highest antioxidant value (ORAC) of any tree nut making them a true superfood.
Pecans contain over 19 vitamins and minerals including vitamins A, B, and E, folic acid, calcium, magnesium, phosphorus, potassium, and zinc.
Research by the University of Georgia, proved that the plant sterols in pecans have cholesterol-lowering characteristics and can also help with weight loss by increasing the metabolic rate in the body.
Serving Suggestions:
Salads, granola, trail mix, with cereal or oatmeal, desserts.
Ingredients:
Raw Organic Pecans from the USA
---
FREE Shipping on orders over $125