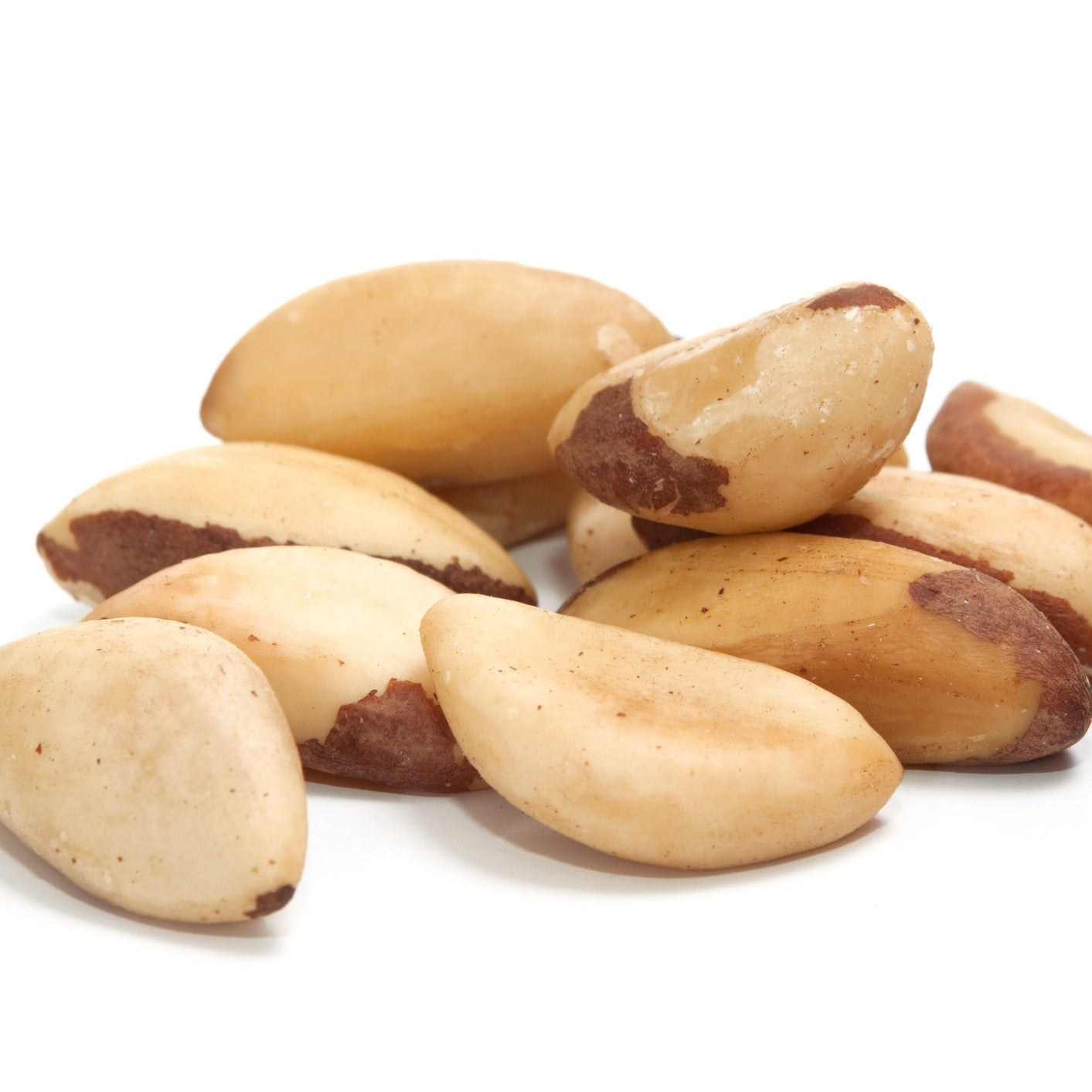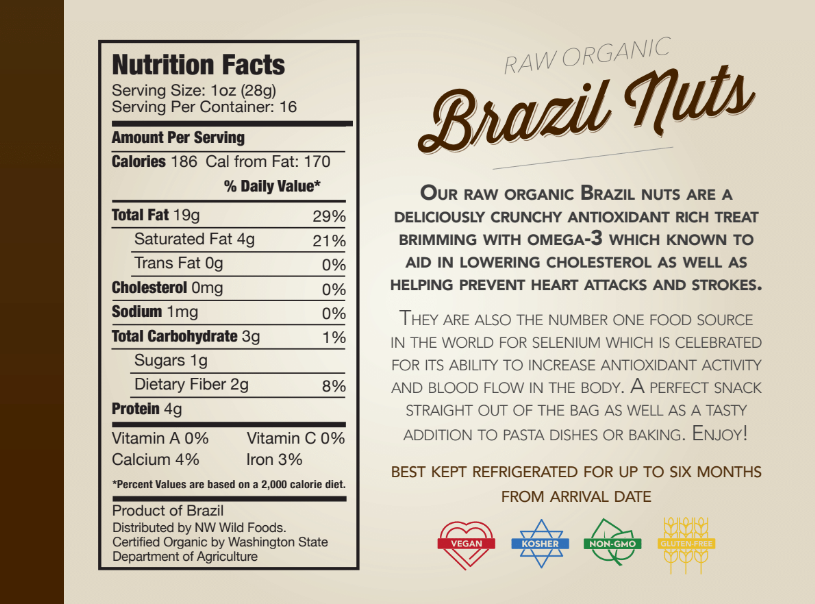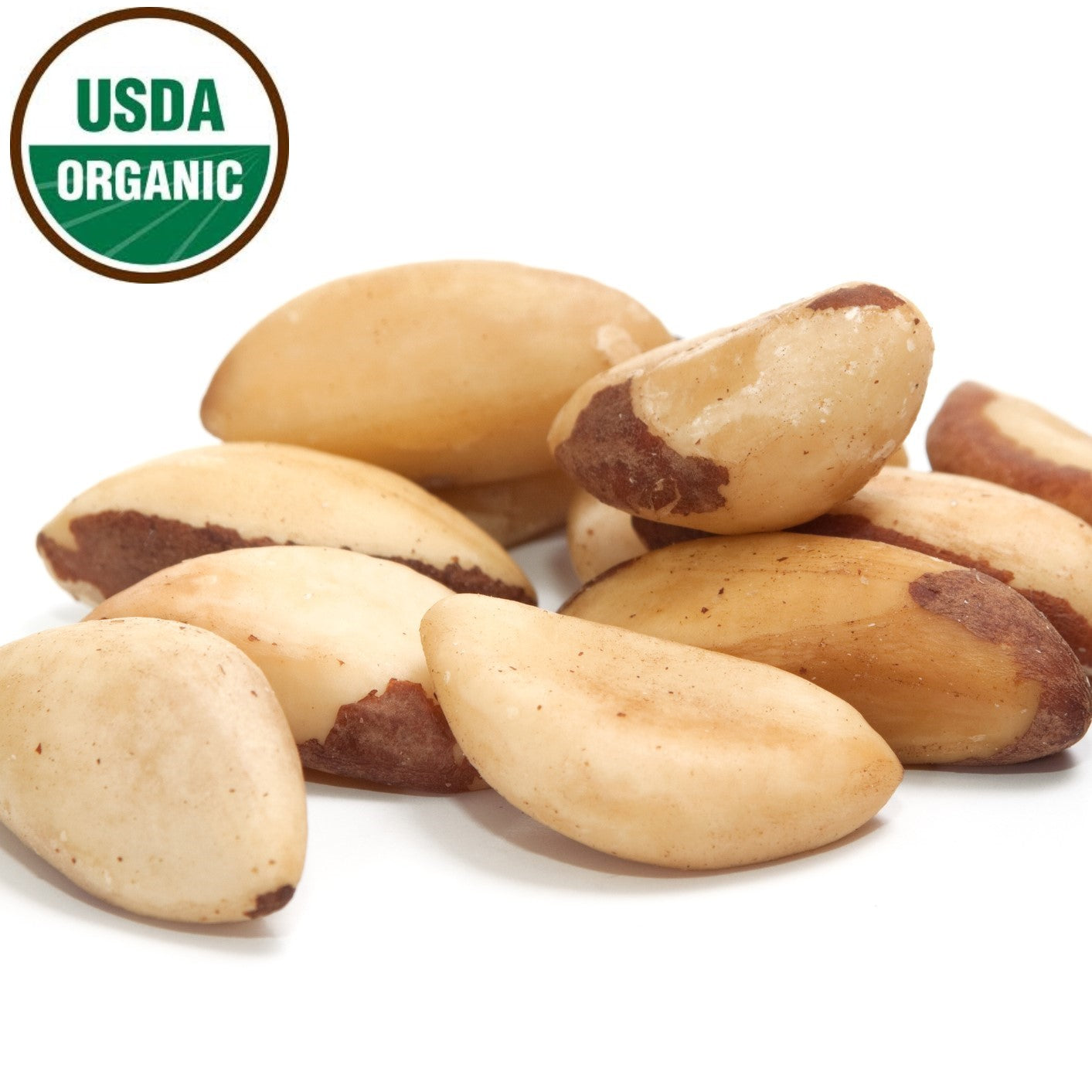 Try our raw organic Brazil nuts today!
Our raw organic Brazil nuts are a nutrient rich snack ready to eat straight out of the bag. Pop a few in your mouth and enjoy the delightful nutty flavor or sprinkle some on your oatmeal or cereal to add a pleasing crunch and an even better taste. Brazil nuts or bertholletia excelsa are grown primarily in South America but have become hugely popular throughout the world for both their delicious flavor as well as their excellent nutritional value. This fiber rich nut is very filling and helps stimulate the digestive system which in turn helps with weight loss and improving energy levels. Order today and you too will get to enjoy these crunchy powerhouse nuts!
Health Benefits:
Raw organic Brazil nuts are the number 1 food source of selenium on the planet. This promotes a healthy metabolism and may help lower the risk of disease and cancer. Another benefit of selenium is its ability elevate your mood and help fight off depression.
Brazil nuts are a great source of ellagic acid. Ellagic acid paired with selenium are known to have excellent anti inflammatory properties throughout the whole body.
Rich in omega-3, Brazil nuts may help lower cholesterol and lower the risk of heart attacks and strokes.
Brazil nuts contain great amounts of vitamin C which is important for supporting a healthy immune system and in turn fighting off disease.
These delicious nuts are an excellent source of protein which plays a big role in helping promote muscle growth and repair in your body.
Zinc found in Brazil nuts is known to help promote healthy clear skin. This means it may prevent acne all together or help lessen the effects.
---
FREE Shipping on orders over $125