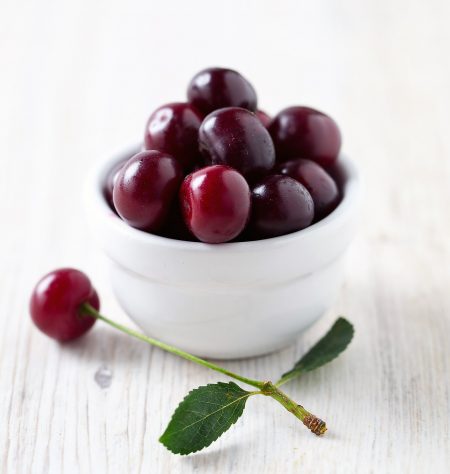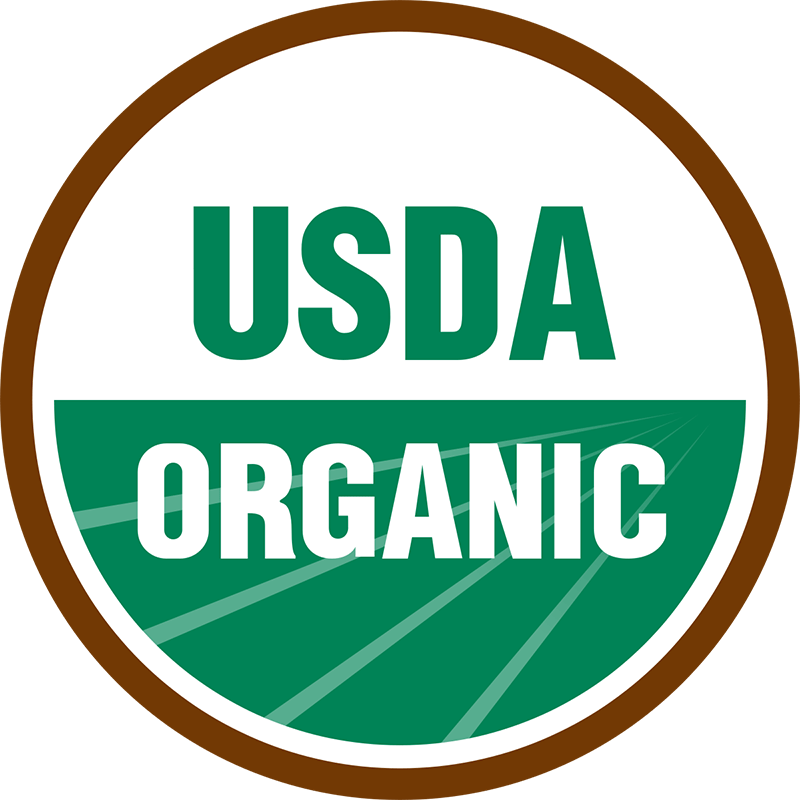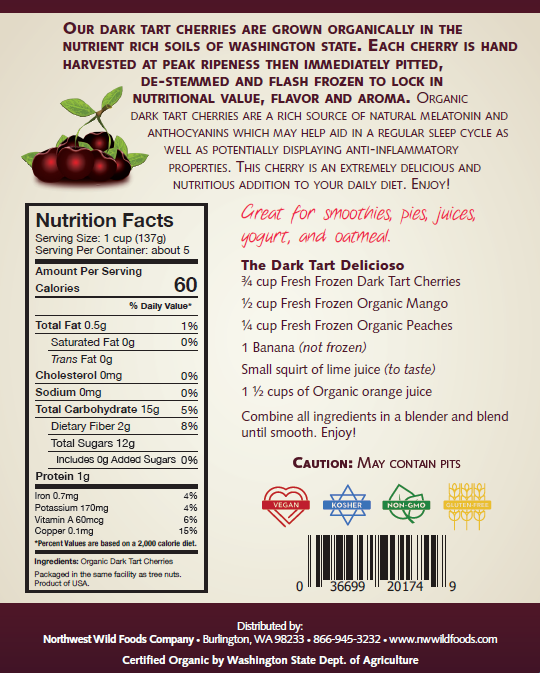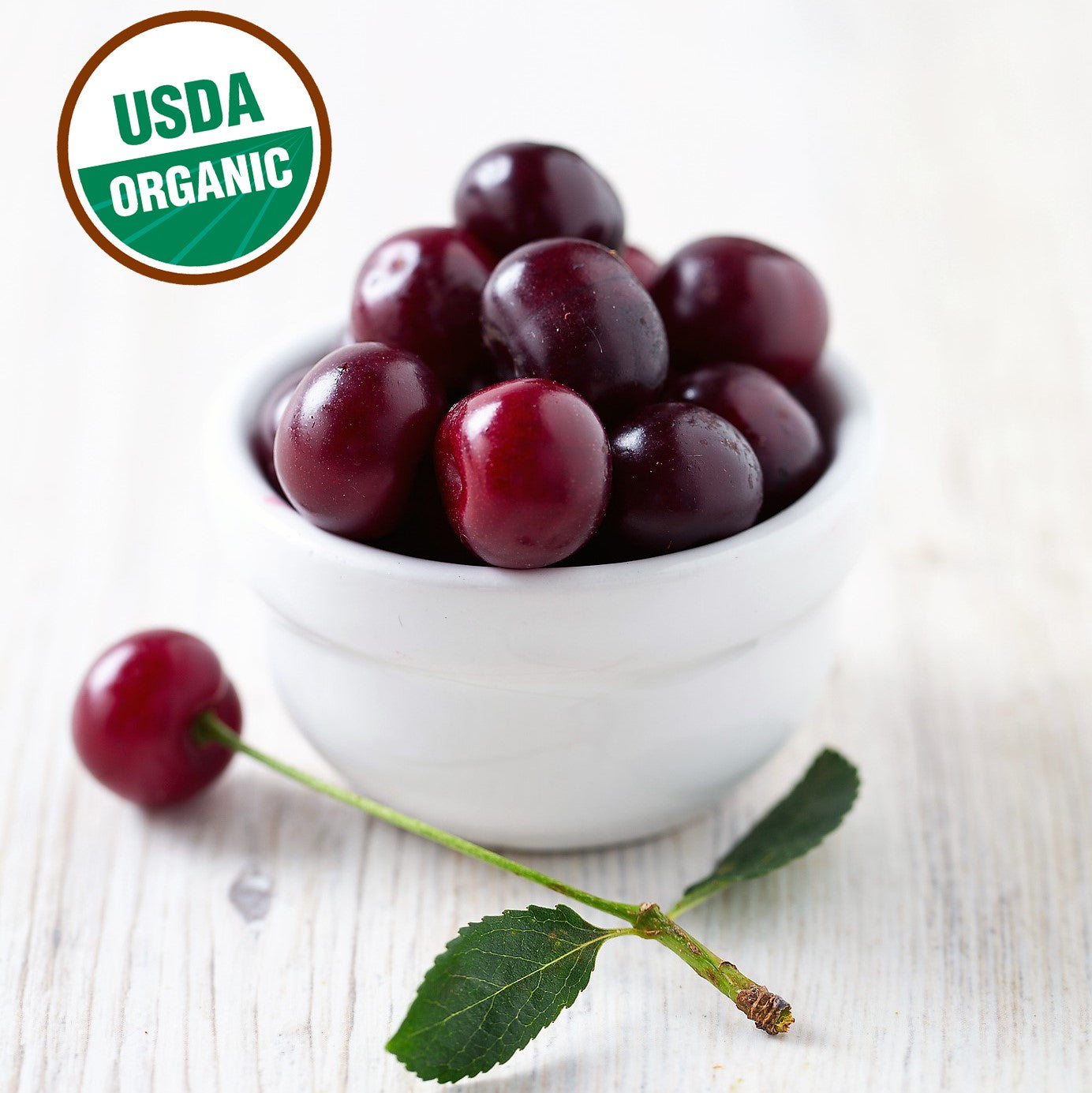 Fresh Frozen Organic Dark Tart Cherries
Try our Fresh Frozen Organic Dark Tart Cherries today!
Delicious and healthy, organic dark tart cherries are a great addition to your daily diet. We have selected the highest quality, organically grown dark tart cherries from here in Washington State. Our cherries are hand harvested at peak ripeness, pitted and same day flash frozen to lock in their wonderful aroma and maintain maximum nutrient value. Did you know every day a fresh fruit sits on the shelf it's loosing essential antioxidants? The process of same day freezing optimally preserves all the natural goodness that the cherry contains. Studies show frozen organic tart cherries to be extremely rich in antioxidants, especially anthocyanins. These naturally occurring plant compounds have been related to helping or preventing many common diseases including gout. Studies also show frozen organic tart cherries help speed up muscle recovery after working out. You can order our healthy and delicious frozen organic dark tart cherries online and have them shipped frozen directly to your door. Enjoy!
Health Benefits:
Frozen organic dark tart cherries are extremely rich in anthocyanins, two in particular that have great anti-inflammatory effects in the body. These chemical compounds work the same way as aspirin or ibuprofen.
A human study from the British Journal of Sports Medicine found an 18% decrease in exercised induced muscle damage from a diet rich in tart cherries, making organic tart cherries essential for athletes.
Frozen organic tart cherries have natural melatonin making them an excellent sleep aid. They are also extremely beneficial in dealing with gout.
Serving Suggestions:
Smoothies, juice, pie, with yogurt or oatmeal
Ingredients:
Raw frozen organic dark tart cherries- Organically grown in the USA
---
FREE Shipping on orders over $125
Fresh Frozen Organic Dark Tart Cherries