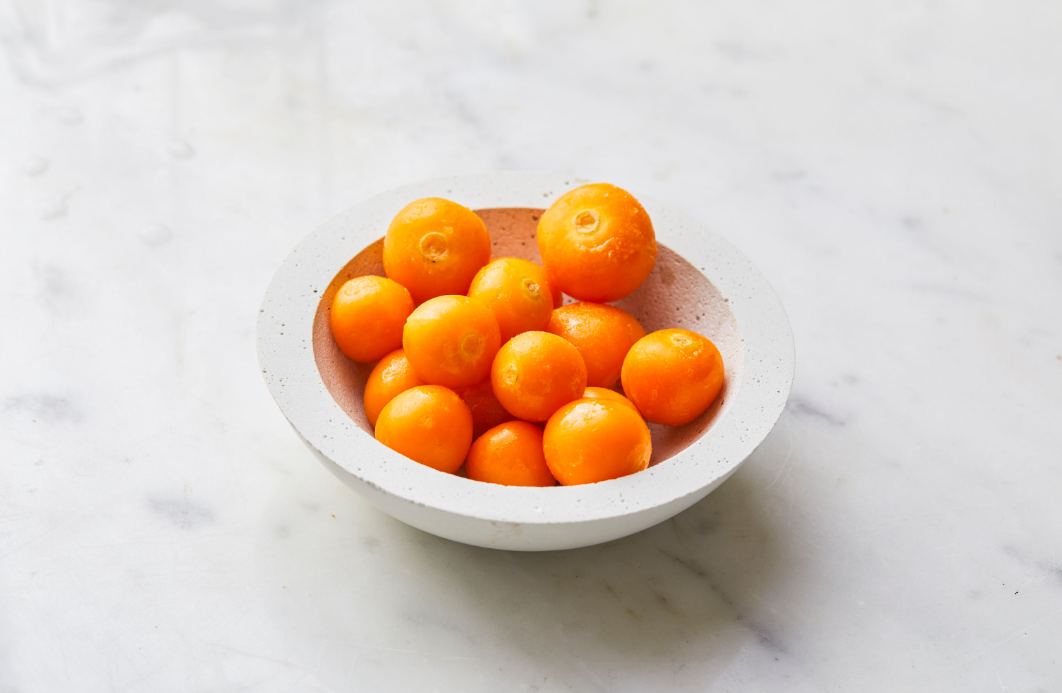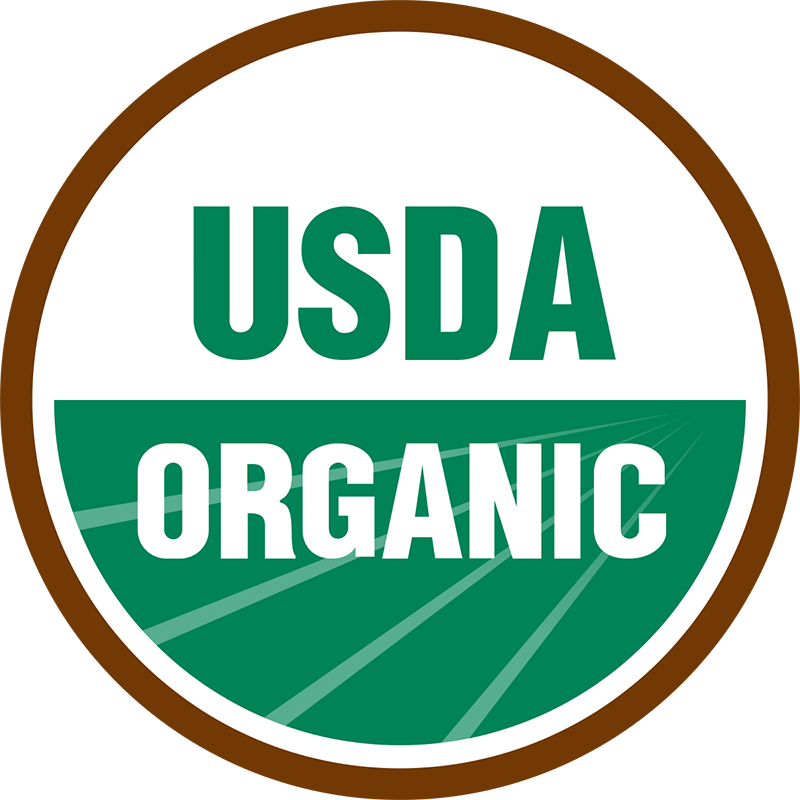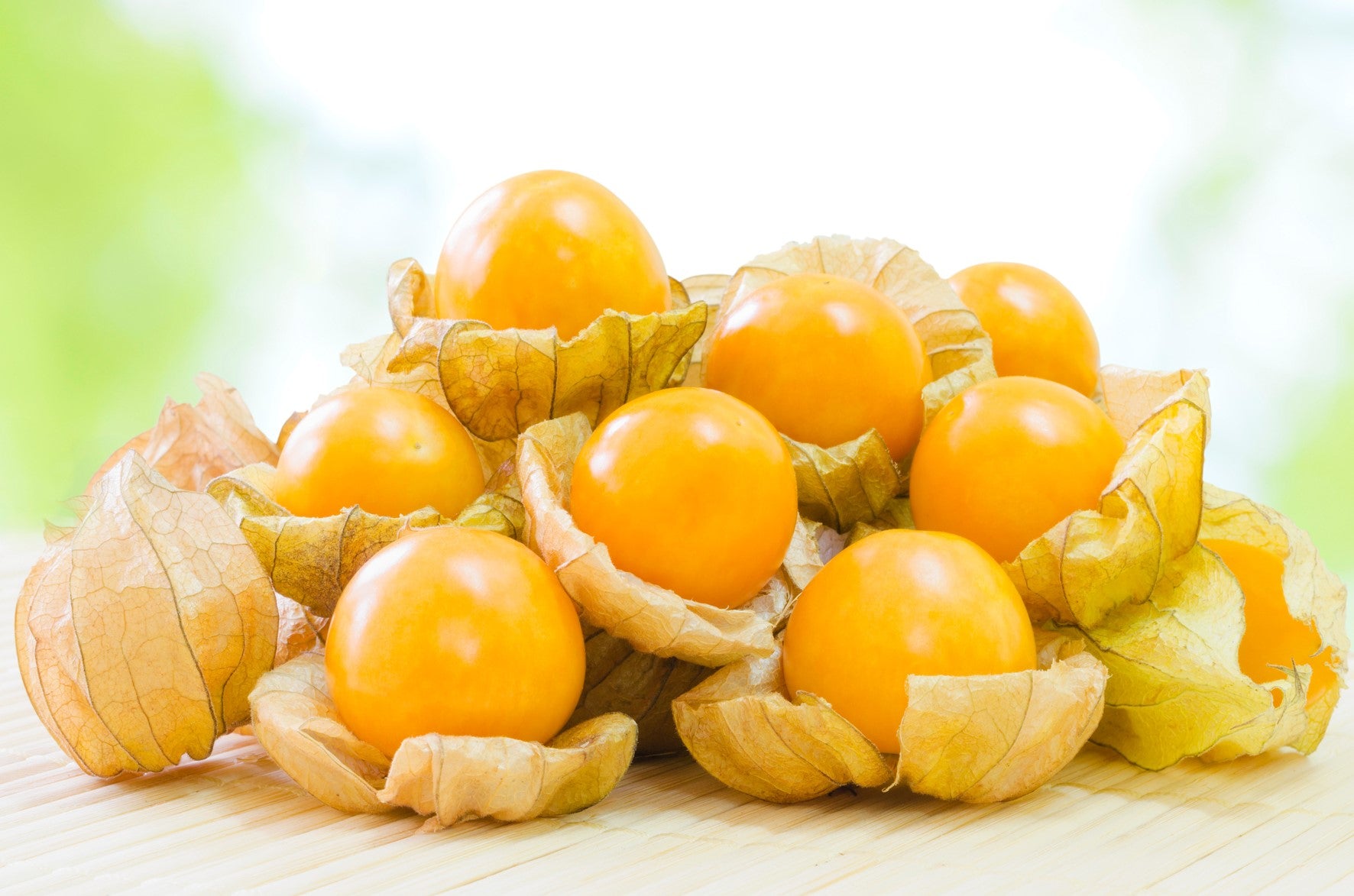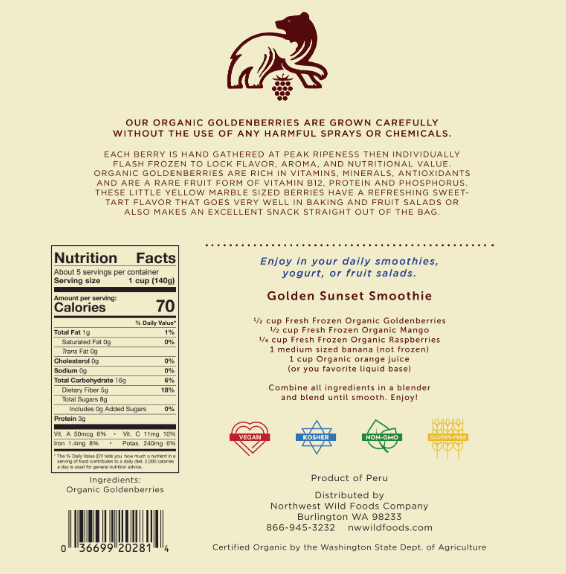 Fresh Frozen Organic Goldenberries
Try our Fresh Frozen Organic Goldenberries today!
Our fresh frozen organic goldenberries, also known as Incan berries, cape gooseberries or Physalis peruviana are an antioxidant rich super berry with an excellent tangy flavor that is simply delicious. Goldenberries are rich in vitamins, minerals, antioxidants, and are a rare fruit form of Vitamin B12, protein, and phosphorus. These little yellow marble sized berries have a refreshing sweet-tart flavor that goes very well in baking and fruit salads or also makes an excellent snack straight out of the bag. Surprisingly these berries are actually more closely related to tomatoes and eggplants than other berries. Antioxidant compounds such as carotenoids and polyphenolic compounds found in goldenberries can help neutralize free radicals in the body thus helping prevent cell mutations that mutate into cancer. Goldenberries have been prized for more than 1000 years as an incredible source of traditional medicine and nutrition throughout South America. Native to Colombia, Peru and South Africa, this exotic berry is treasured for its healing properties and it is one of a few select crops that are grown at the ancient citadel, atop the mountain at Machu Pichu. The nutritional profile of our goldenberries rival many of the most popular super fruits, like the acai, goji, and schisandra berry. This mighty golden berry is one of the only fruits to have a complete range of B Vitamins, including B12, which vegans know is difficult to find in plant form. Goldenberries are a rare fruit source of protein, with a makeup of 16% pure protein, an amount higher than the coveted goji berry. Shipped frozen straight to your door!
Health Benefits:
Goldenberries are one of the only fruits to have a complete range of B Vitamins, including B1, B2, B3, and B12.
Goldenberries are extremely high in phosphorus, which assists the body to absorb Vitamin B and build strong bones.
Goldenberries contain linoleic and oleic acid, two essential fatty acids that aid in insulin sensitivity and fat oxidation.
Fresh frozen organic goldenberries are an excellent source of carotenoids which is known to help eliminate oxidative stress on the ocular system which in turn helps ward of cataracts and slows down macular degeneration associated with aging.
---
FREE Shipping on orders over $125
Fresh Frozen Organic Goldenberries