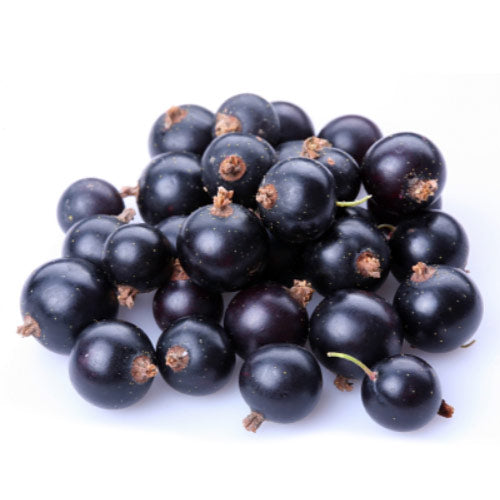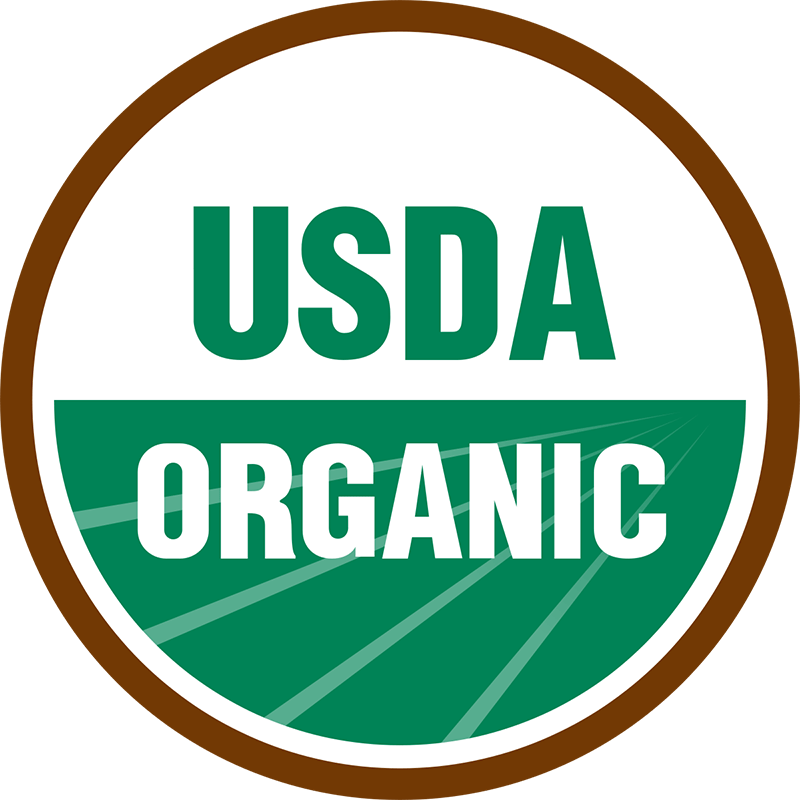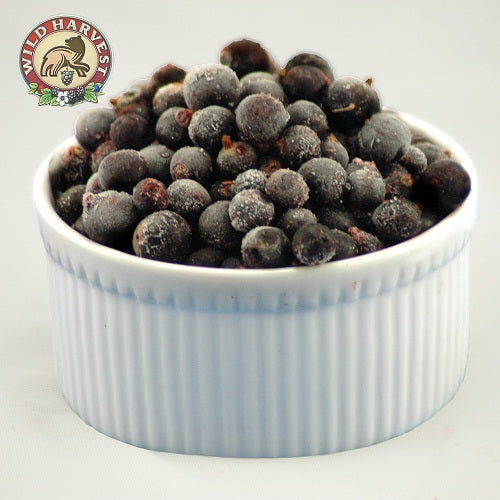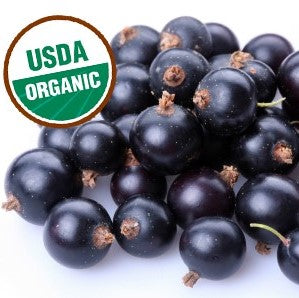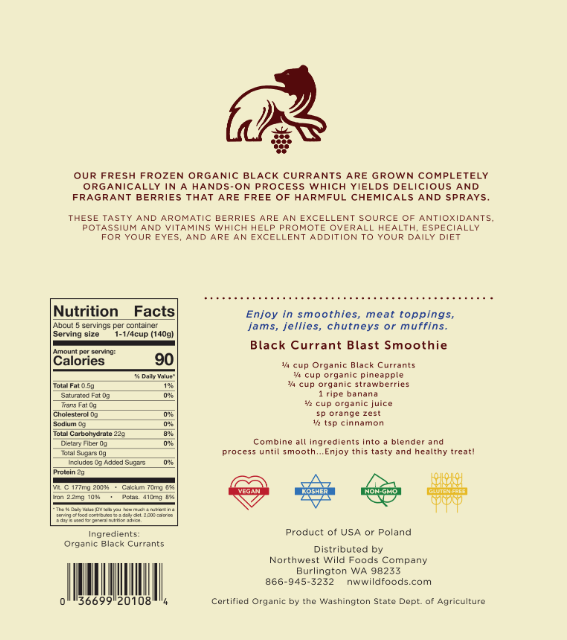 Fresh Frozen Organic Black Currants
Try our Fresh Frozen Organic Black Currants today!
Our fresh frozen organic black currants (or Ribes nigrum) are a European variety that have a distinctive sharp, savory taste, making them great additions to smoothies, pastries, meat sauces, juices and desserts. They are extremely aromatic and the flavor is unmatched. Black currants can take some getting use to flavor-wise, but they will soon become a favorite. Fragrant and zesty, frozen black currants are an extremely rich source of antioxidants and vitamins. Just 1/2 cup of our fresh frozen black currants provide 169% daily value of vitamin C. New studies show that black currants can have amazing health benefits for your eyes. In a double blind human trial they were shown to halt the progression of glaucoma when compared to your standard prescribed eye drops. This is very promising for anybody out there with eye problems in the family. Our black currants are hand gathered then flash frozen on harvest day to preserve the nutritional value, flavor and aroma. Black currants grow throughout Europe, New Zealand and Canada and are slowly becoming popular in the United States again. Buy our fresh frozen Black Currants online and have them shipped frozen to your door.
Antioxidant (ORAC) Score 5,600 (uMTE/100g)
Health Benefits:
Organic black currants are known for their high content of vitamin C and potassium. They contain twice the amount of potassium found in bananas, 5 times the vitamin C in oranges and over twice the antioxidants in blueberries.
Currants contain anthocyanins that help in fighting against cardiovascular disease, aging, joint inflammation, eyestrain, urinary infections, kidney stones and even cancer.
New comprehensive study shows black currants can halt the spread of glaucoma. One group took the best drugs on the market and the other took black currants along with the drugs. Remarkably the black currant group showed no signs of the glaucoma spreading while the other group saw no improvements.
Serving Suggestions:
Smoothies, meat topping, jam, jelly, chutney, muffins
---
FREE Shipping on orders over $125
Fresh Frozen Organic Black Currants