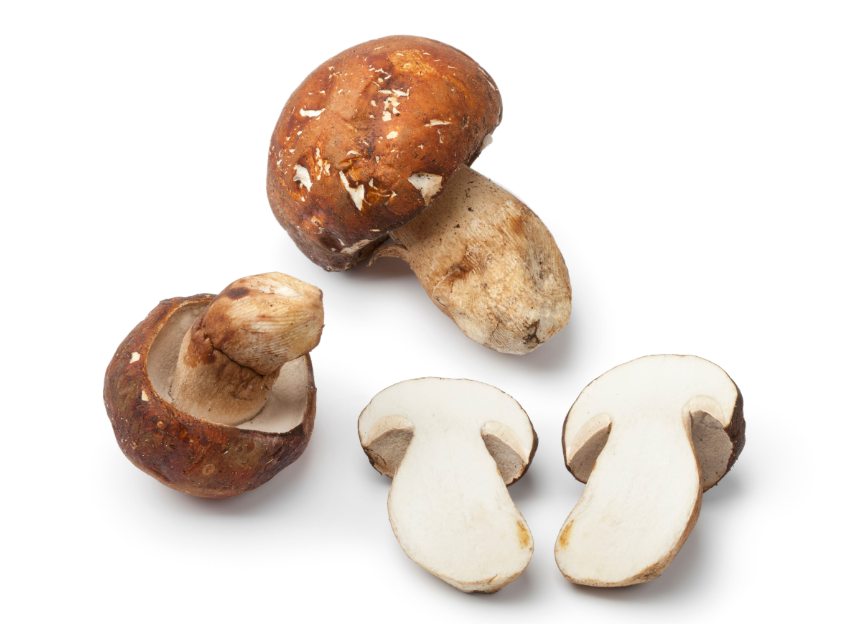 Fresh Wild Porcini Mushrooms
Try our unparalleled in flavor Wild Fresh Porcini Mushrooms!
Porcini mushrooms, aka. king boletus or sep mushrooms are one of the most sought after mushrooms around. Originally popularized in Italy, porcini mushrooms grow all around the world. Our fresh wild porcini mushrooms have a strong, delicious nutty flavor that is sure to pair elegantly with any pasta dish or stir-fry. They grow wild and are carefully hand gathered each summer to autumn in the great Northwest. Porcini mushrooms are mycorrhizal. This means that the underground vegetative growth of the mushroom, called the mycelia, enters into a symbiotic relationship with the roots of plants. This makes them very difficult to cultivate. A true wild gem of the great Pacific Northwest. Overnight shipping is included on this item. Enjoy yours today!
Health Benefits:
Porcini mushrooms are a good source of B vitamins, protein, copper, potassium, zinc and selenium. All essential minerals to a healthy diet.
Porcini mushrooms are also a rich in dietary fiber and are low in both saturated and unsaturated fat. Dietary fiber helps stimulate digestion, relieving constipation problems.
The B vitamins found abundantly in Porcini mushrooms help the immune system, support nerve and heart health and help break down blood sugars in the body amongst other things.
---
FREE Shipping on orders over $125
Fresh Wild Porcini Mushrooms