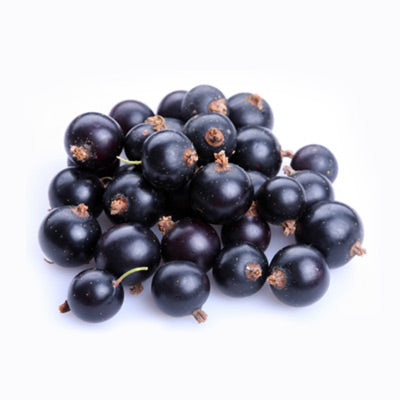 Fresh Frozen Washington Black Currants
Try our Fresh Frozen Washington Black Currants today! 
Our fresh frozen black currants have a distinctive sharp, savory taste, making them great additions to smoothies, pastries, meat sauces, juices and desserts. Cold pressed black currant juice mixed with orange juice is a sure morning hit. Fragrant and aromatic, frozen black currants are an extremely rich source of antioxidants and vitamins. Just 1/2 cup of our Fresh Frozen Black Currants provides 169% daily value of vitamin C. New studies with black currants show their amazing benefits with halting the spread of glaucoma. Black currants grow throughout Europe, New Zealand and Canada and are slowly becoming popular in the United States again. Our black currants are grown right here in Washington State and are farmed using sustainable practices. Buy our frozen black currants online and have them shipped frozen to your door.
Antioxidant (ORAC) Score 5,600 (uMTE/100g) Health Benefits:
Black currants are known for their high content of vitamin C and potassium. They contain twice the amount of potassium found in bananas, 5 times the vitamin C in oranges and over twice the antioxidants in blueberries.
Black currants contain anthocyanins that help in fighting against cardiovascular disease, aging, joint inflammation, eyestrain, urinary infections, kidney stones and even cancer.
New comprehensive study shows black currants can halt the spread of glaucoma. One group took the best drugs on the market and the other took black currants along with the drugs. Remarkably the black currant group showed no signs of the glaucoma spreading while the other group saw no improvements.
Serving Suggestions:
Smoothies, meat topping, jam, jelly, chutney, muffins
---
FREE Shipping on orders over $125
Fresh Frozen Washington Black Currants