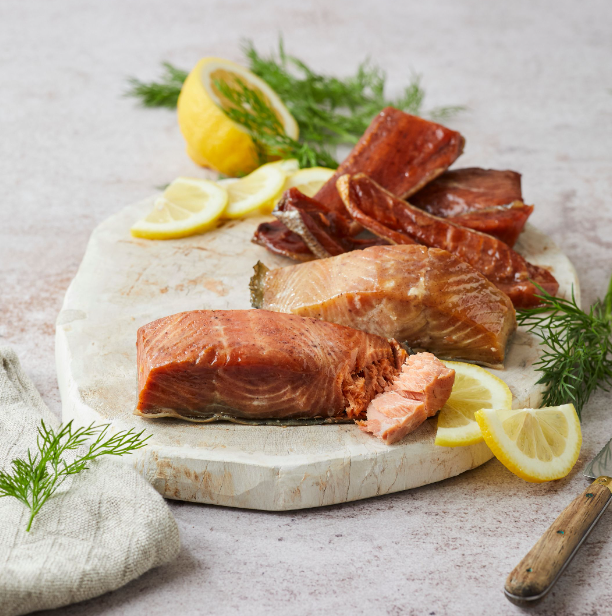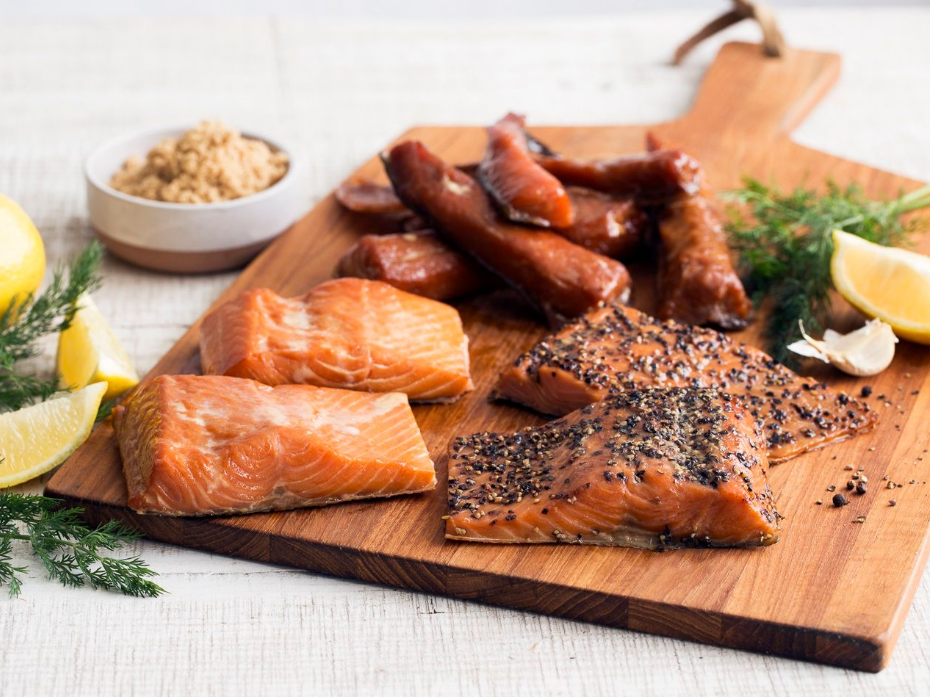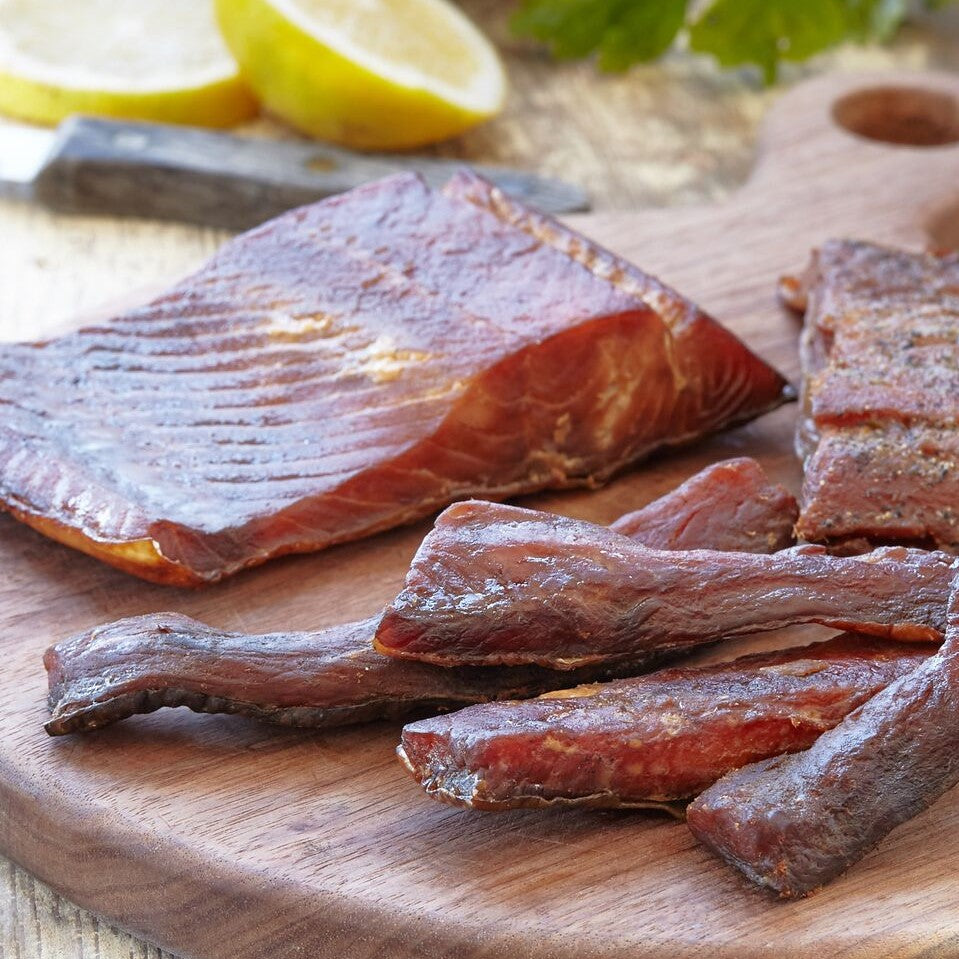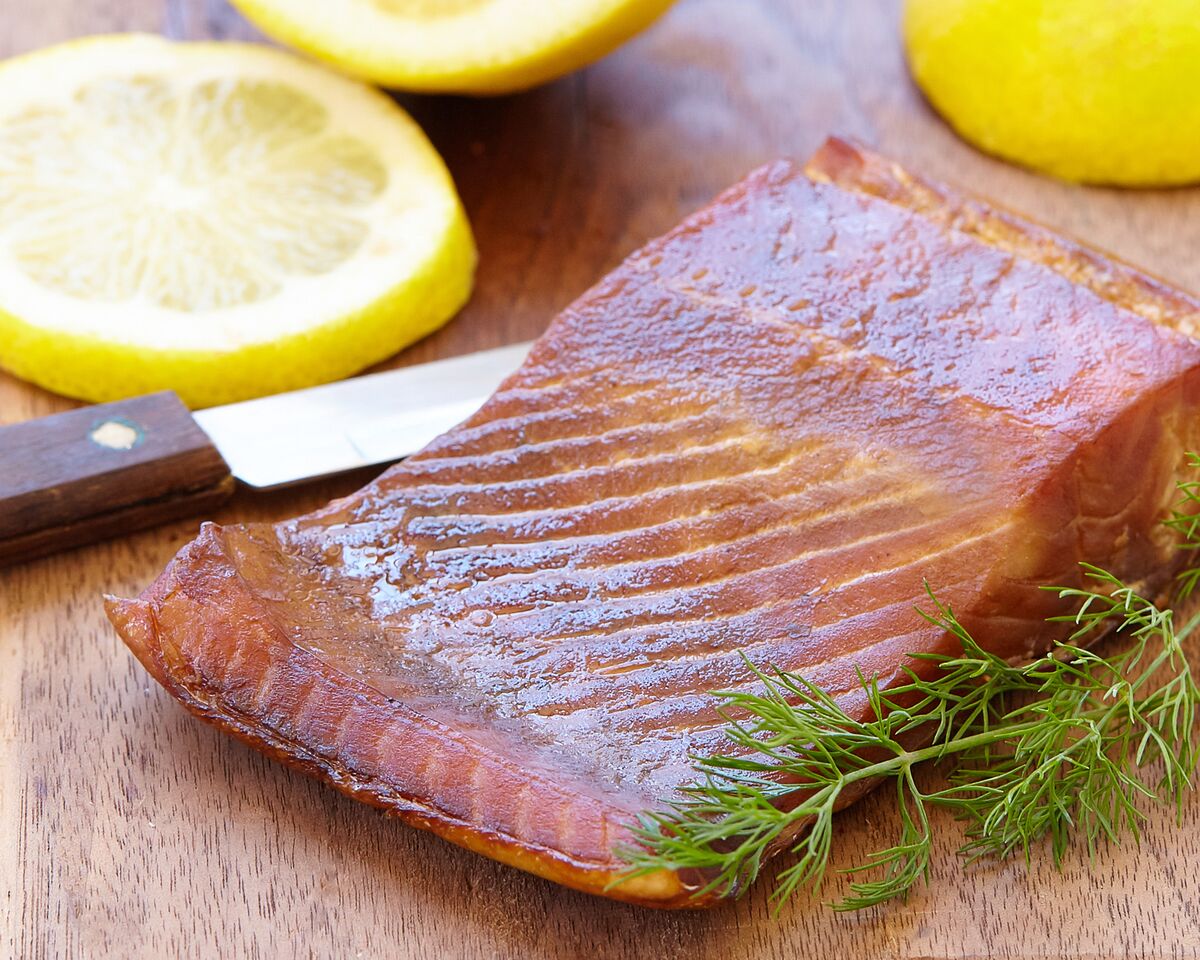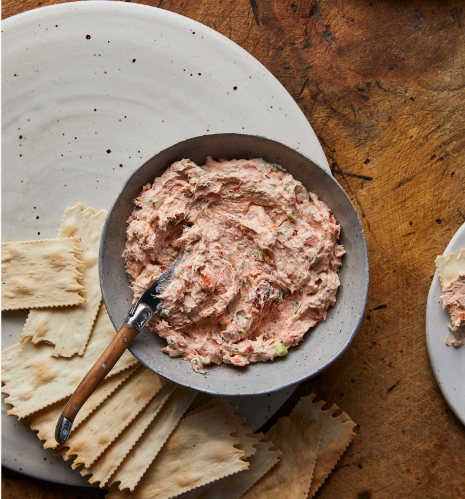 Wild Smoked Salmon Sampler
Try our deliciously wild smoked salmon sampler today!
Our wild smoked salmon sampler pack is a delicious way to try all our great flavors of wild smoked salmon. Whether you enjoy a sweeter smoked salmon like our candy or a pepper and garlic smoked salmon you will love all our delicious flavors. Each piece of fish is specially selected, brined and smoked to perfection. Wild Alaskan Salmon is packed with natural Omega-3 protection, the most Omega-3's of any wild salmon, as well as vitamin D. Did you know each 3oz portion of our wild salmon is equivalent to eating 10 omega-3 fish capsules? Why not go the tastier way and try our wild smoked salmon sampler! Just let them thaw and they are ready to eat as is. Our wild Alaskan smoked salmon also goes well with cream cheese and crackers or as a delicious addition to a fancy dip. Our tasty yet healthy wild smoked salmon sampler is shipped Frozen straight to your door!
Included:
2 x 6oz Pieces Garlic & Pepper Smoked Salmon
2 x 6oz Pieces Old Style Smoked Salmon
2 x 6oz Pieces Candy Smoked Salmon
*32 oz total*
Health Benefits:
Wild Alaskan Salmon is known to contain the highest amounts of Omega-3 of any salmon. Omega-3 is associated with a lower risk of heart disease, macular degeneration and Alzheimer's disease.
Wild Alaskan smoked salmon is a great source of protein which is an important building block of bones, muscles, cartilage, skin and blood.
Smoked salmon is a good source of vitamins B and D which help promote healthy over all body function and wellness.
A great source powerful antioxidants such as vitamins A, D, B, B6 and E. These help aid in immune function, anti aging and over all good health.
***MSC Certified Sustainable, Traceable & Fair Trade***
***Excellent flavor & great source of vitamin D***
Storage: Consume within 30 days of opening. Store frozen for up to 12 months.
We also carry a variety of fresh frozen wild Alaskan seafood. Click here!
---
FREE Shipping on orders over $125
Wild Smoked Salmon Sampler