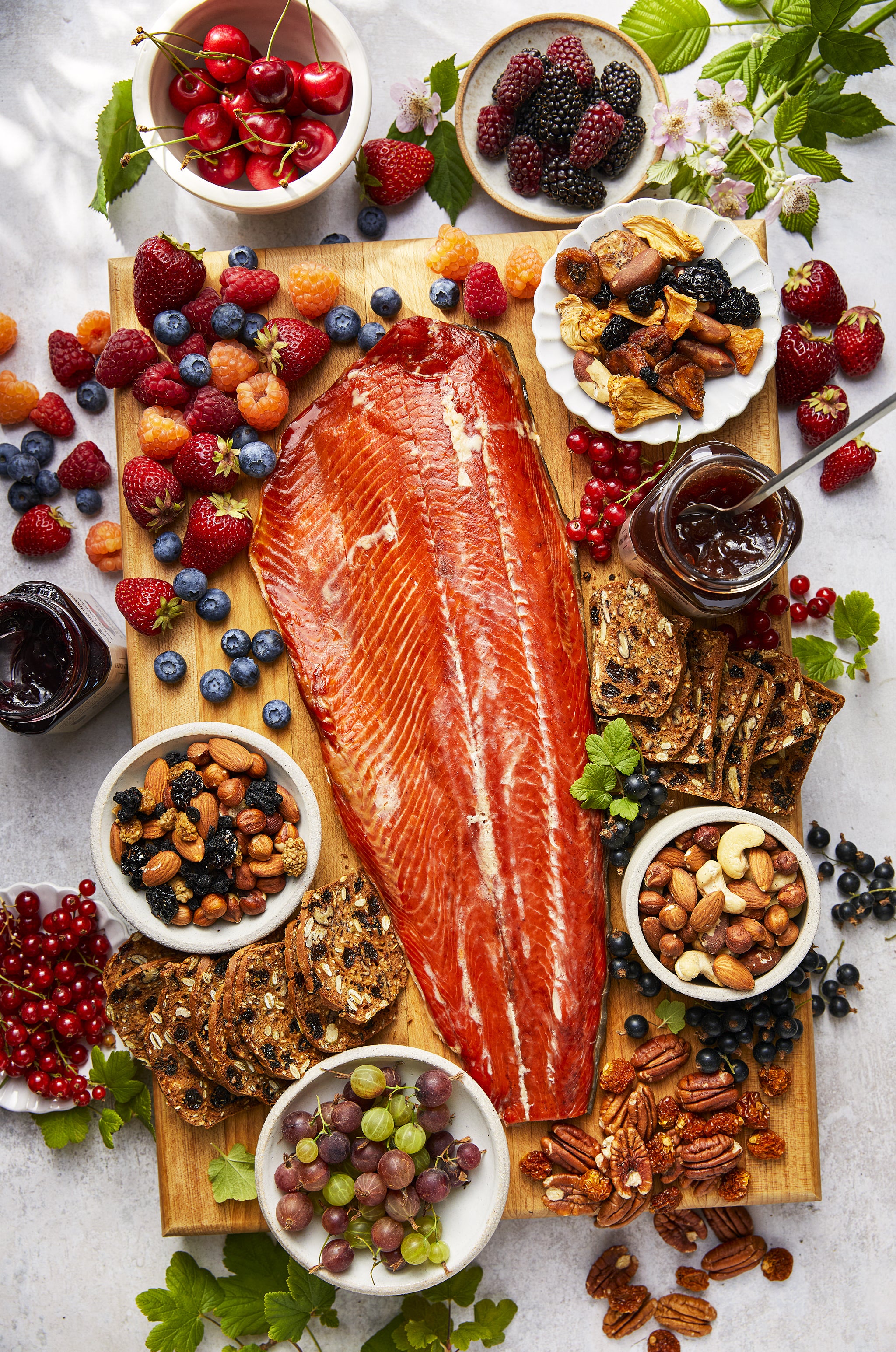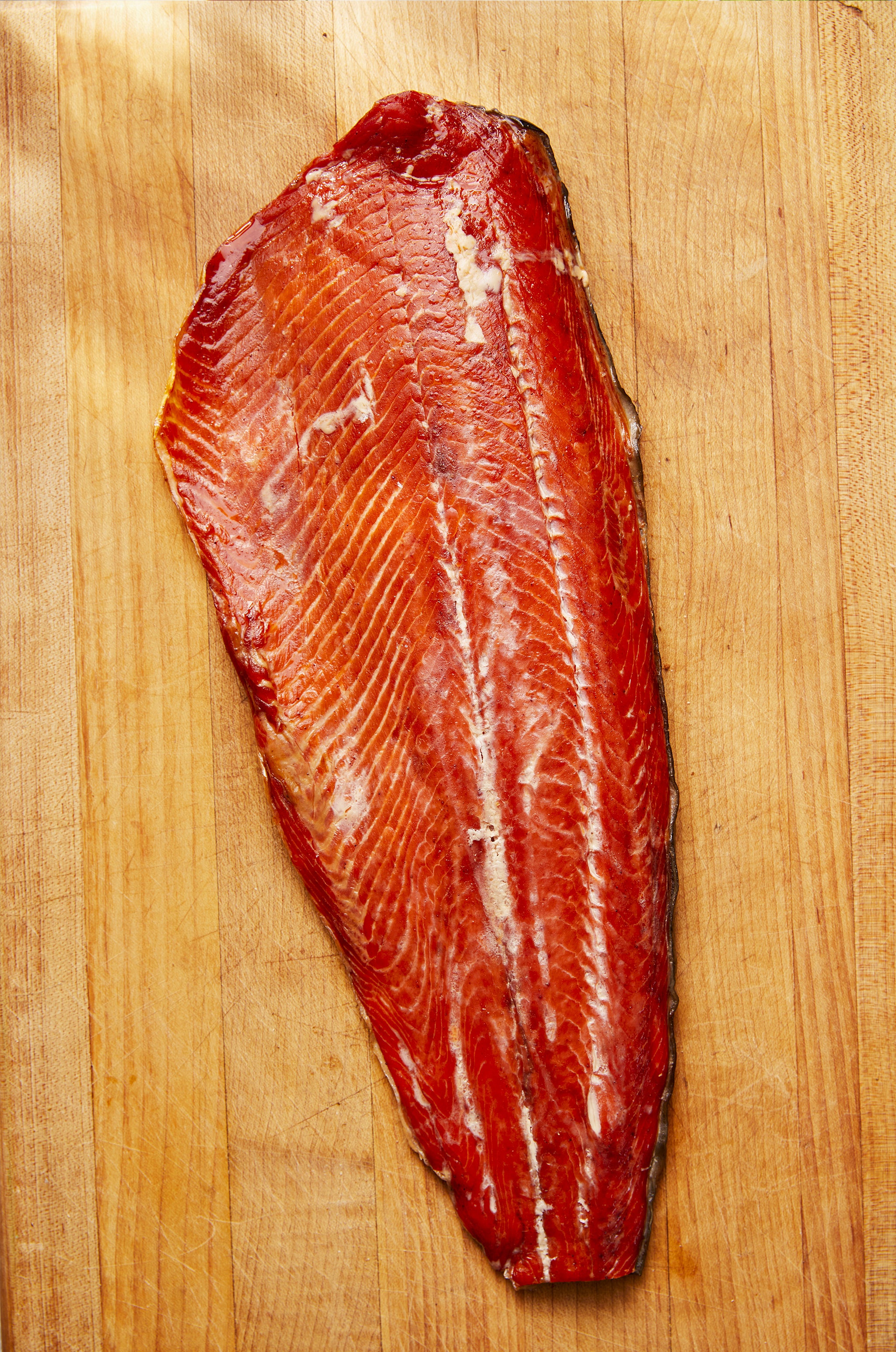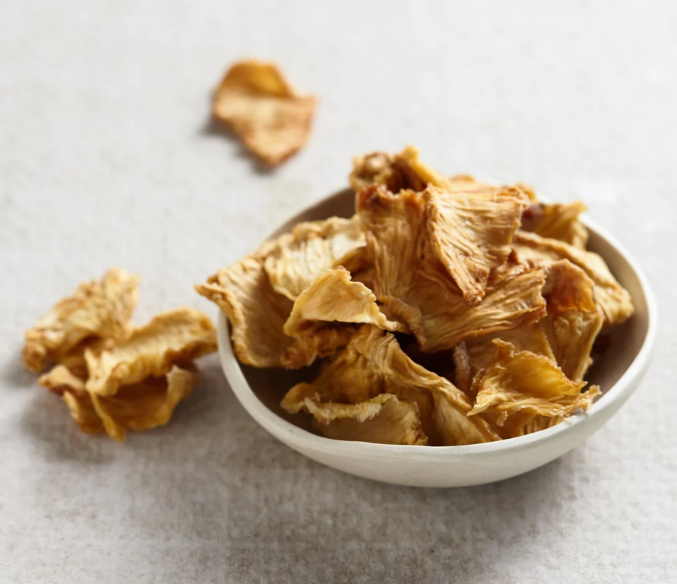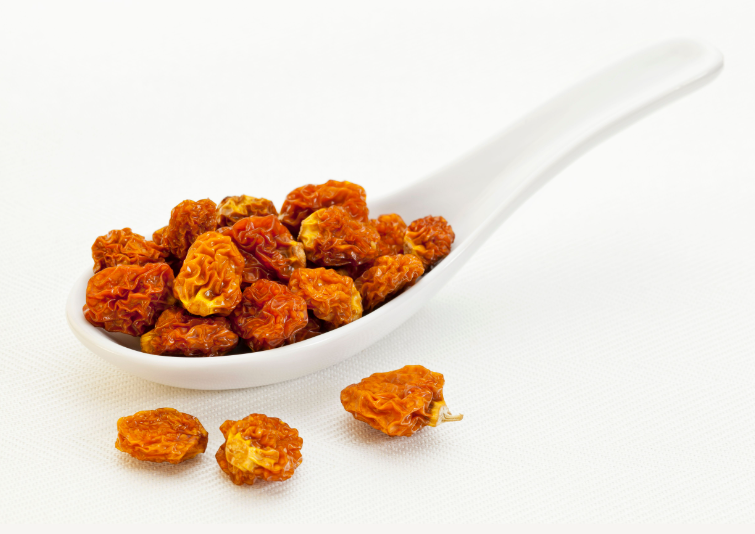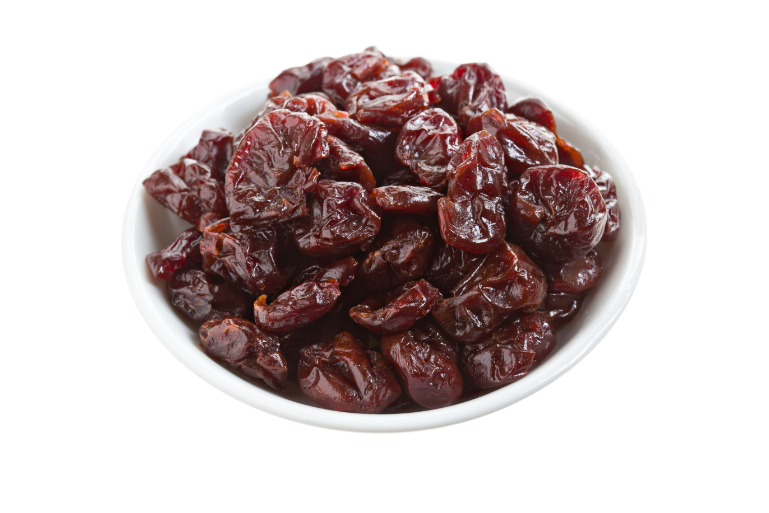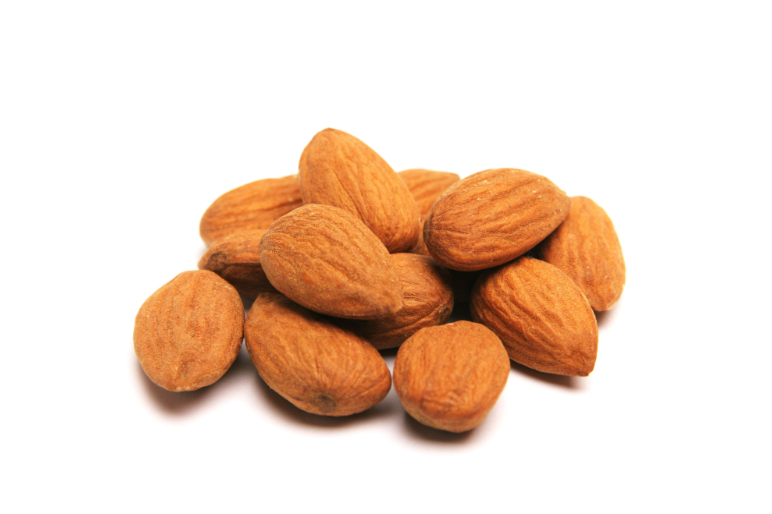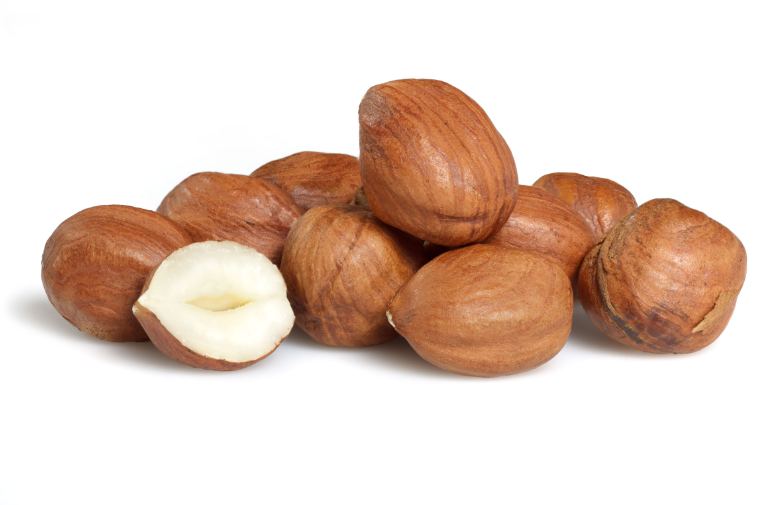 Add these essentials onto your favorite board for a beautiful and delicious spread at your next gathering. Each box includes these customer favorites:
1 Wild Smoked Copper River Sockeye Fillet
1 8oz. bag of Dried Organic Pineapple
1 8oz. bag of Dried Organic Goldenberries
1 8oz. bag of Dried Organic Tart Cherries
1 1lb. bag of Raw Organic Almonds
1 1lb. bag of Raw Organic Hazelnuts
Our Wild Smoked Copper River Sockeye fillets are hand selected for their premium fat content making them one of the best smoking fish in the world. Our salmon are hand cut and dipped in a special brine from a traditional Indian recipe and hot smoked to perfection. Then vacuum sealed and flash frozen. Our smoked Wild Copper River Sockeye salmon is extremely rich in omega-3 and equally delicious. These fillets make the perfect treat for any occasion you want to impress!

Health Benefits:
The American Heart association recommends eating fish at least twice a week as part of a healthy diet.
Did you know that farm raised fish are treated with antibiotics and pesticides. They are also known to contain contaminants such as PCSBs and dioxin which are toxic chemicals that stay in the body for years and are known to contribute to cancer. That's four reasons to eat wild caught fish!
Wild Copper River sockeye salmon contain great amounts of omega 3 fatty acids which are important for heart health and work by helping lower blood pressure thus reducing the risk of strokes and heart attacks. It may also help regulate heart rhythm which means a lower risk of developing an irregular heart beat.
Wild Copper River sockeye salmon is jam packed with a variety of beneficial vitamins and nutrients such as vitamins B6, B12 and D, taurine, omega 3 fatty acids, potassium and selenium.
**Appx 1.5 LB Boneless/ Skin-on Fillet
**Sustainably Harvested in the USA
** Premium Grade MSC Certified Wild Salmon
---
FREE Shipping on orders over $125