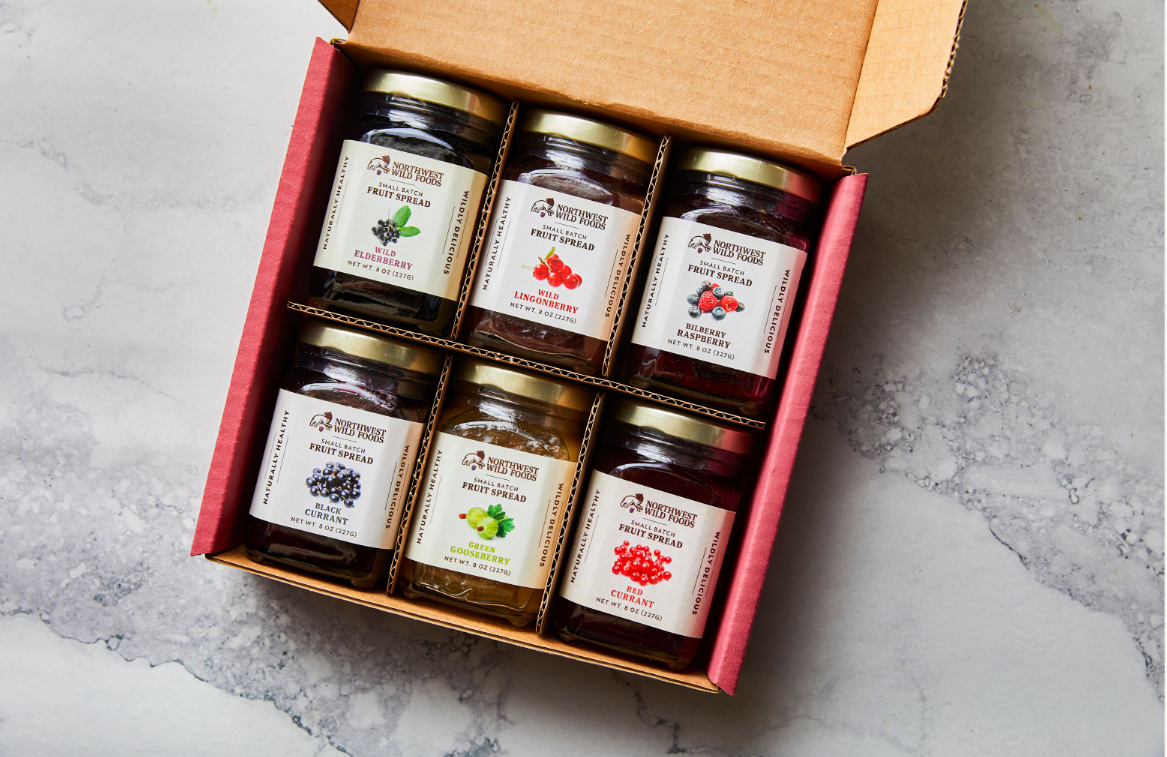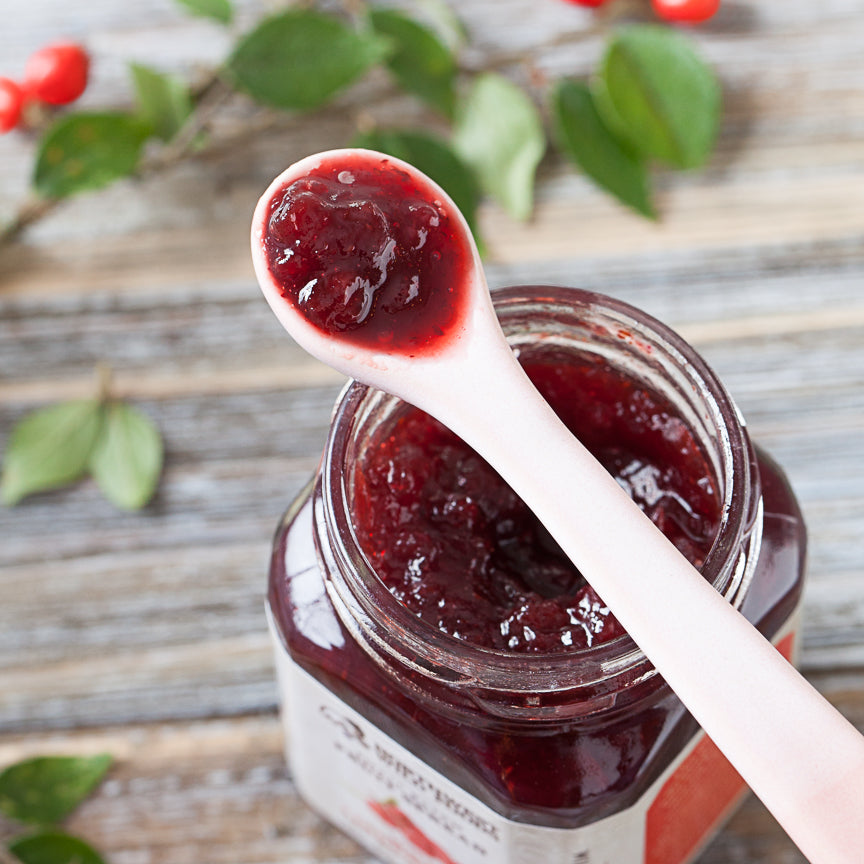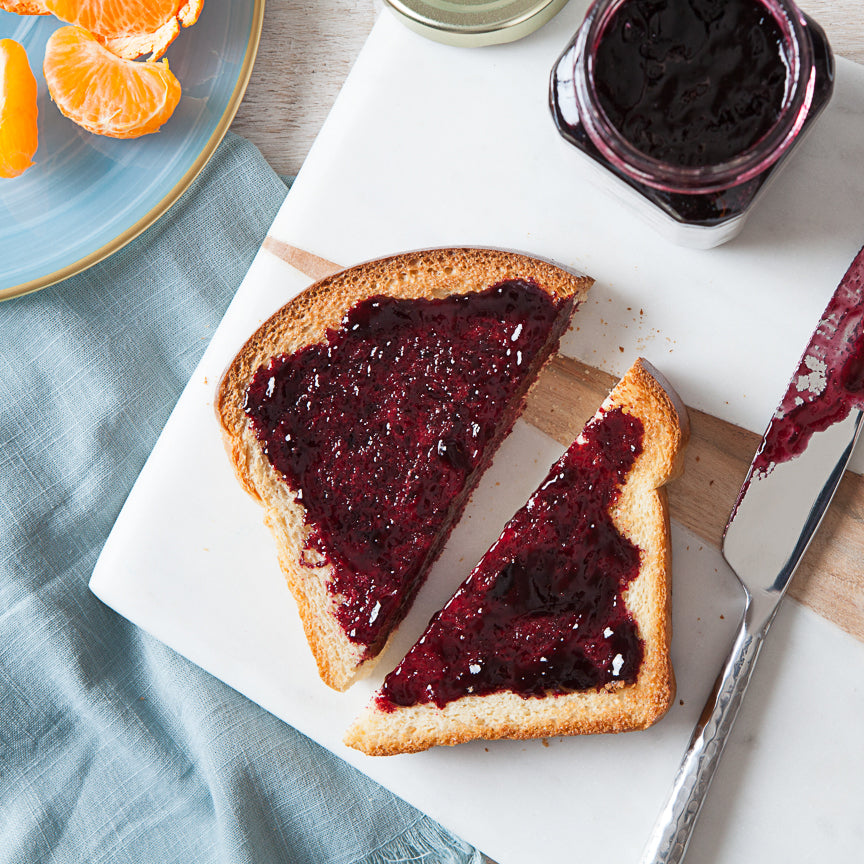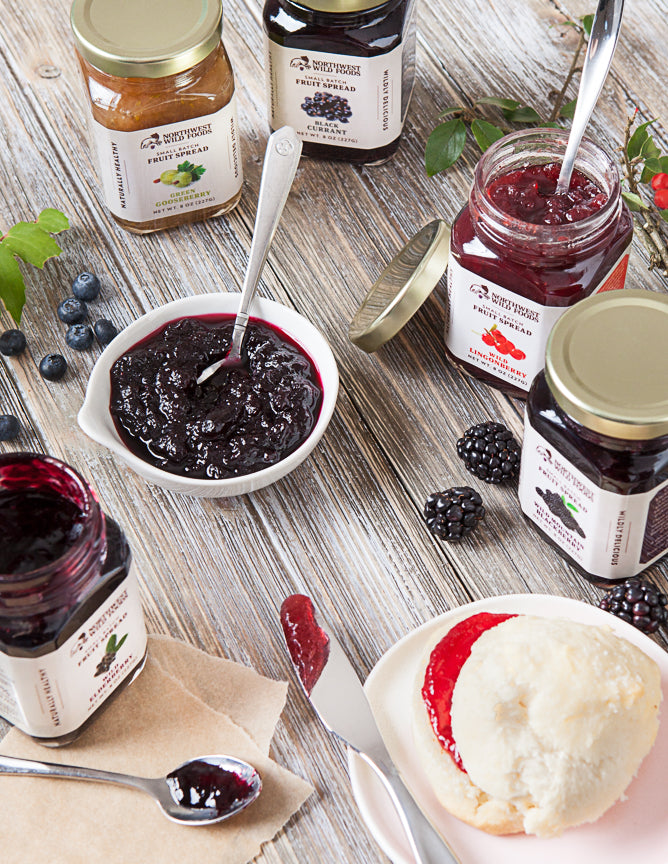 Fruit Spread Variety Pack
Try our fancy fruit spread variety pack today!
Curious about our new fruit spreads but can't decide which ones you want? Try our fancy fruit spread variety pack and you can try one of everything. This delicious variety pack is made with truly wild or organically grown fruit and contains half the amount of sugar found in a traditional jam. So, less sugar and more flavor for a healthier jam alternative. Each fruit spread is made in small artisan batches for ultimate flavor and quality. They make a thoughtful and unique gift for family and friends or a fun treat for yourself. There is no wrong way to enjoy these versatile fruit spreads. Put a dollop on your baked brie, a spoonful on your dessert, a layer in your cake or spread some on your toast in the morning. Enjoy!
**Selection may change depending on availability**
Each pack includes 1 x 8oz jar each of:
Black Currant Fruit Spread
Red currant Fruit Spread
Green Gooseberry Fruit Spread
Bilberry Raspberry Fruit Spread
Wild Elderberry Fruit Spread
Wild Lingonberry Fruit Spread
---
FREE Shipping on orders over $125
Fruit Spread Variety Pack