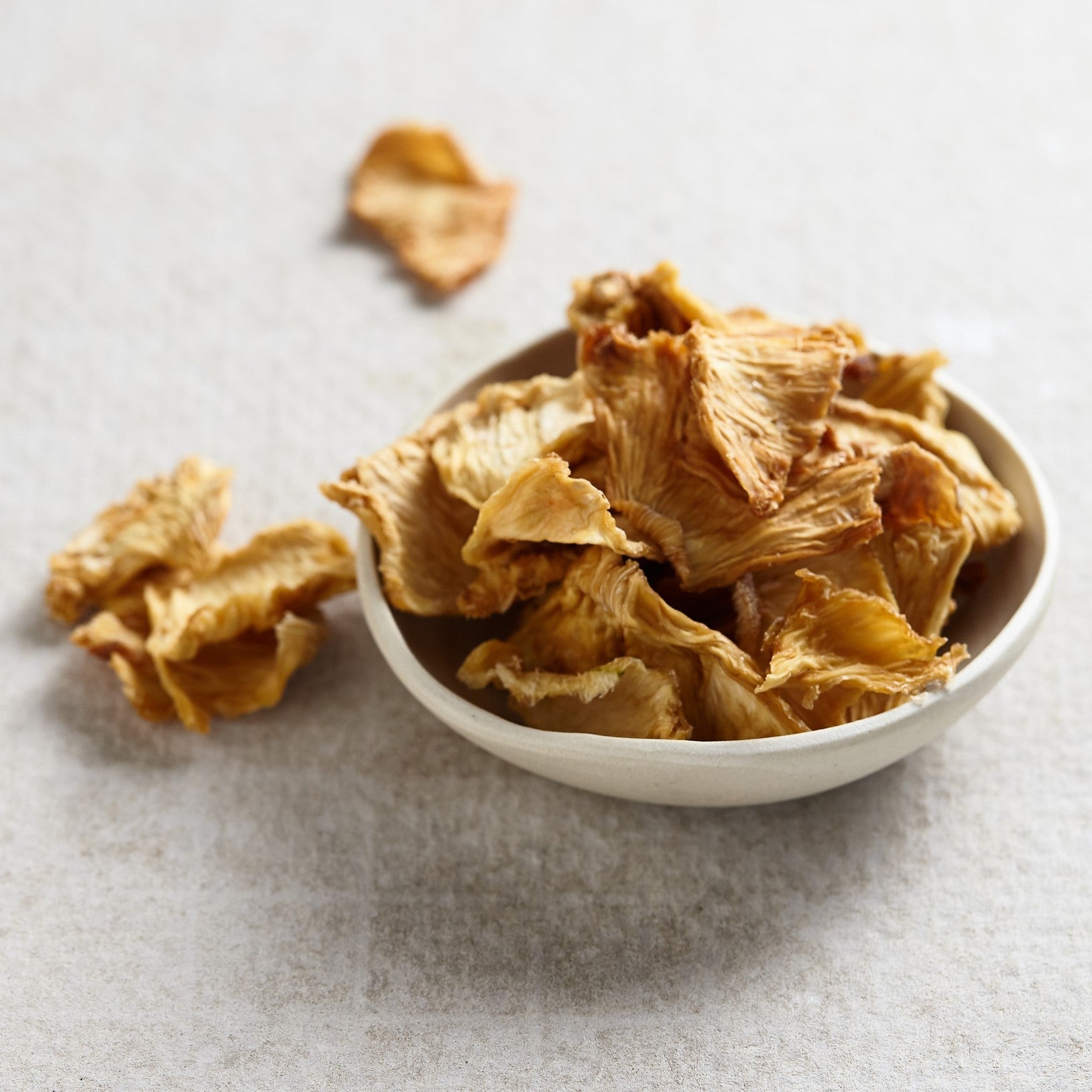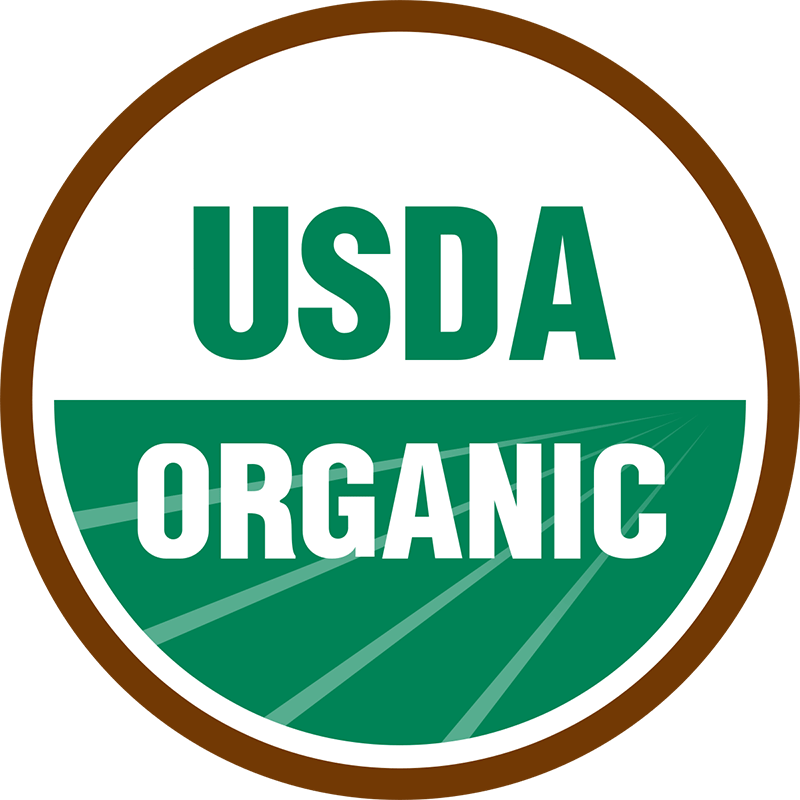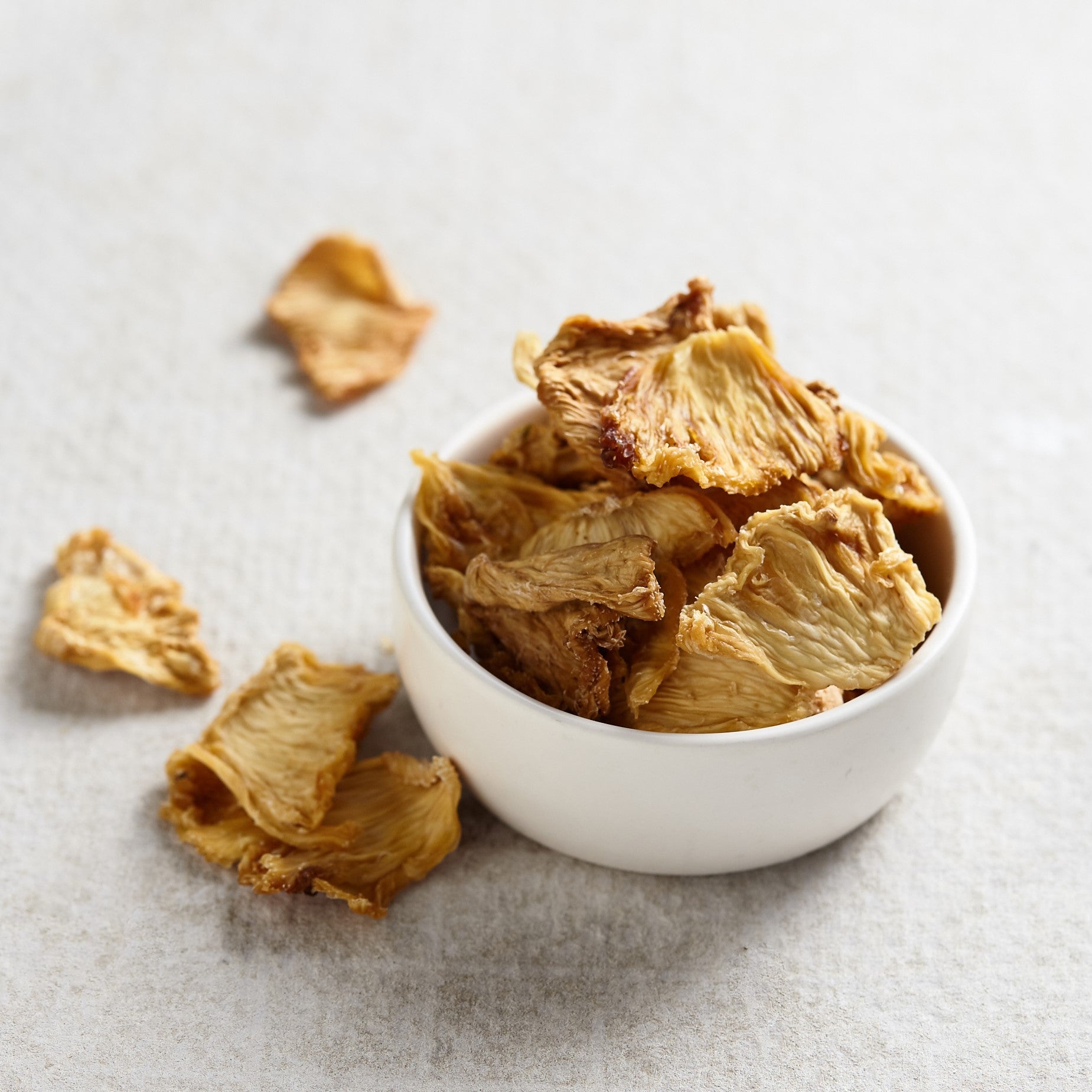 $15.99
Regular price
$18.99
Try our dried organic pineapple today!
Our dried organic pineapple is made with sustainably and organically grown pineapples. There is no use of dangerous pesticide or chemical sprays that can seep into the fruit as well as the environment. Each fruit is ripened to perfection, then carefully hand gathered and naturally dried to lock in the full spectrum of health benefits. So you can enjoy our dried organic pineapple with a healthy body and a clear conscience! Pineapples have many beneficial health properties. They are an excellent source of vitamin C, manganese, copper, vitamin B1, vitamin B6, dietary fiber, folate, and pantothenic acid; which help aid with immune function, bone, hair and vision health just to name a few. In addition, they are also one of the only fruits which produce bromelain, this reduces mucus in your throat and nose and may help treat symptoms of the common and allergies. Many great reasons to try our dried organic pineapple today!
Health Benefits:
Pineapples are extremely high in Vitamin C which helps aid in immune function and over all good health.
Pineapples are an excellent source of Manganese, a trace mineral which is important for energy production and bone health.
The high amounts of Vitamin C and other minerals may help ward off age related macular degeneration.
Pineapples are one of the very few sources of bromelain, which has anti inflammatory properties and may help treat symptoms of allergies or colds.
---
FREE Shipping on orders over $125
Dried Organic Pineapple
$15.99
Regular price
$18.99