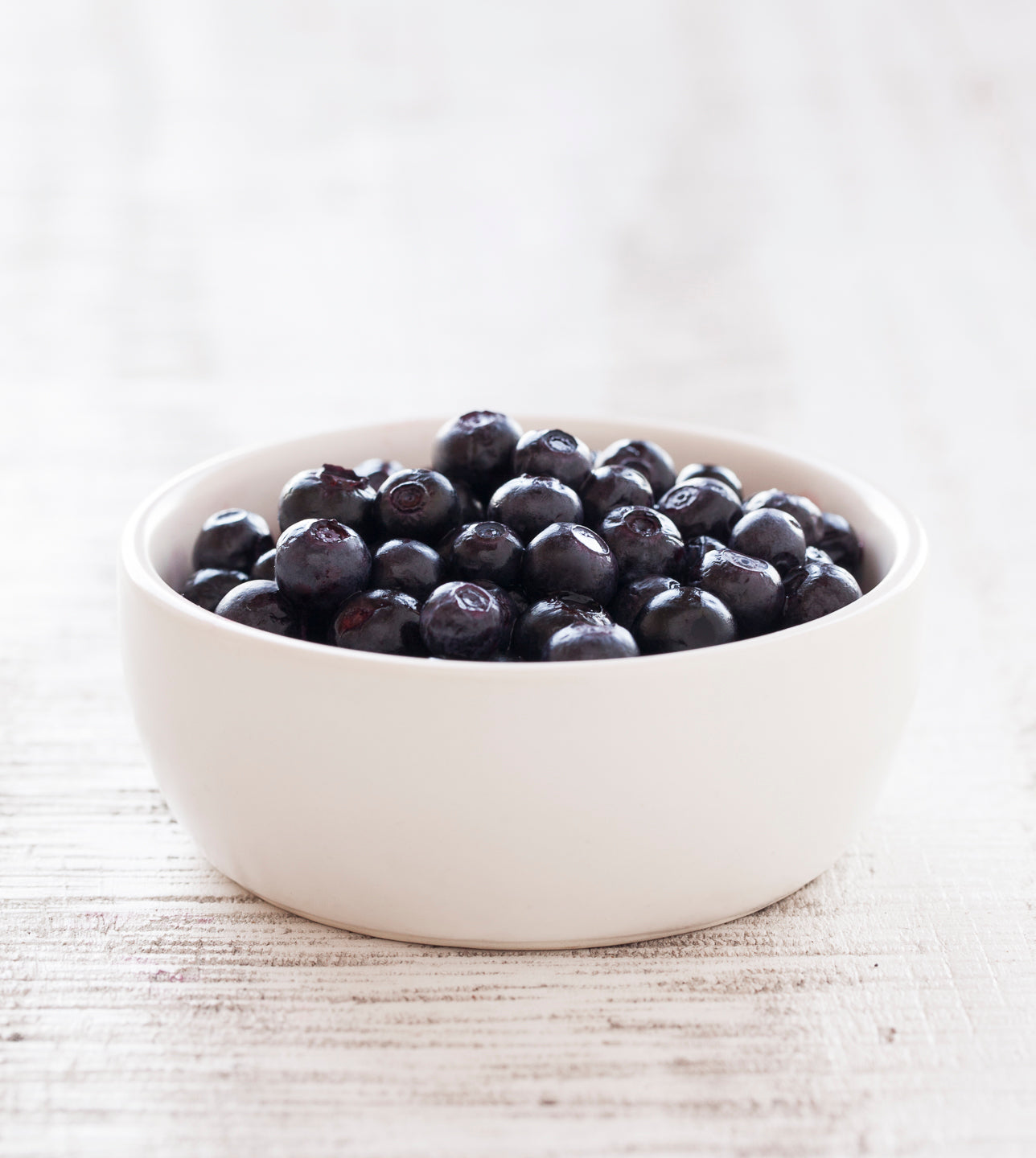 Fresh Frozen Wild Mountain Blueberries
Our wild mountain blueberries grow naturally wild high in the foothills of the Pacific Northwest all the way up to Alaska each summer along side our wild mountain huckleberries. Frozen wild mountain blueberries are much smaller in size and possess a unique earthy, tart taste and flavor very different from our sweet tasting wild blue huckleberries or your traditional store bought wild blueberry. In addition to a wonderful full-bodied flavor, wild blueberries grow on low bushes that produce fruit with a slight white powder covering the berry. Wild mountain blueberries can range in color from sky blue to dark blue. Our wild blueberries are handpicked daily and flash frozen straight off the mountain to lock in their deliciously distinct flavor and aroma. Studies show this process also locks in the antioxidant value of the berry making these richer in antioxidants than most fresh blueberries. Wild mountain blueberries may not be as sweet as their domestic counterparts but they are richer in antioxidants and 100% spray free. Order our fresh frozen wild mountain blueberries online and have them shipped frozen to your door.
Product of the USA
Antioxidant (ORAC) Score 6,100 (uMTE/100g) Health Benefits:
Wild blueberries are an antioxidant rich super fruit and studies show may help prevent cancer-causing cell damage of the body.
Wild blueberries help protect the body and brain from oxidative stress and may reduce the effects of Alzheimer disease or dementia.
Wild blueberries also contain tannins, which act as astringents in the digestive system and help to reduce inflammation in the body.
Serving Suggestions:
Smoothies, on top of oatmeal, mixed with yogurt, muffins, pie, jam
---
FREE Shipping on orders over $125
Fresh Frozen Wild Mountain Blueberries