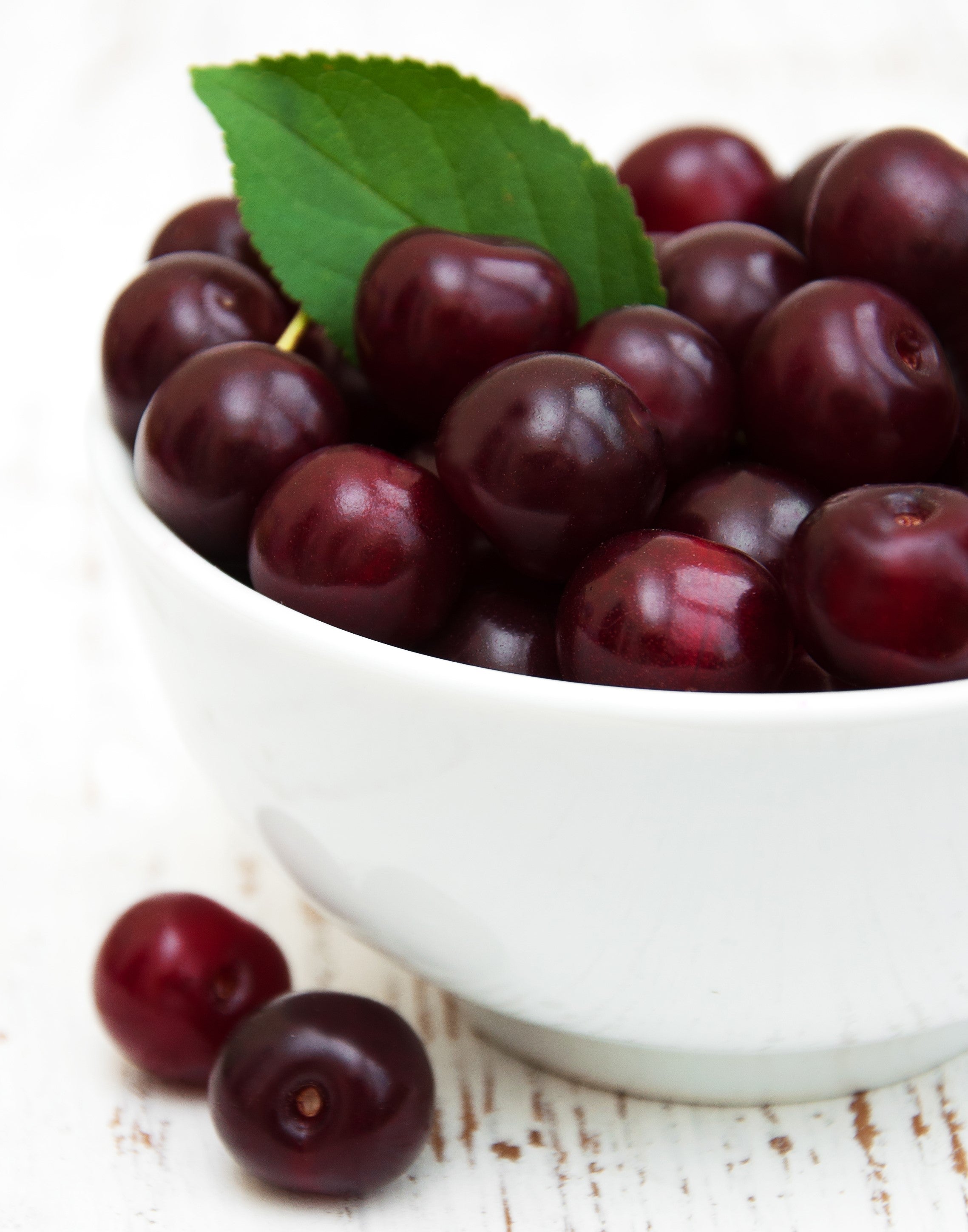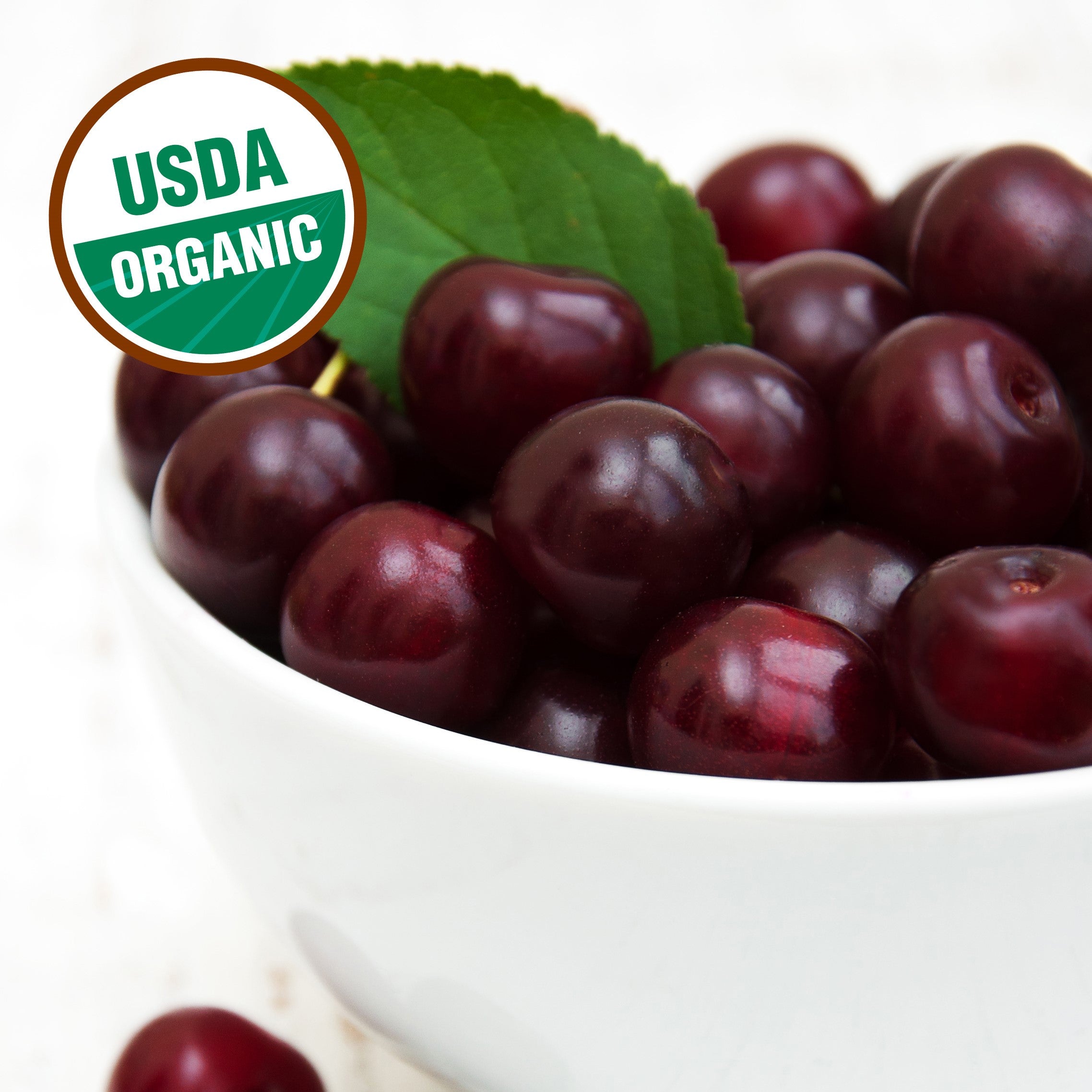 Fresh Frozen Organic Sweet Cherries
Try our fresh frozen organic sweet cherries today!
Sweet cherries, or Prunus cerasus, have been a popular fruit eaten by many families for generations. They are a bit larger than a tart cherry and have a firm flesh, with a glossy red skin and delightfully sweet taste. Our cherries are grown organically and sustainably in the rich and fertile soils of Washington State. Each cherry is hand gathered on harvest day, then immediately pitted and de-stemmed before being individually flash frozen. Freezing the cherries on harvest day helps preserve the nutritional value, flavor, and aroma for your dining pleasure.
Sweet cherries have long been used in traditional Chinese medicine. They were used to benefit the skin, rejuvenate the body, stimulate the appetite, stop dysentery and diarrhea, quench thirst, regenerate fluids, treat measles, relieve burns, and overall, prolong life. These delicious little morsels are an excellent treat straight out of the bag. Or they go extremely well with almost any dessert as well as in pies. There really is no wrong way to eat a fresh frozen organic sweet cherry! Shipped frozen, straight to your door. Enjoy!
Health Benefits:
Sweet cherries are an excellent source of vitamin C which is great for supporting a healthy immune system.
Cherries are also and fantastic source of fiber which helps support digestive health and encourages regularity.
Carotenoids, anthocyanins and cyanidin are powerful antioxidant compounds which may help prevent several types of cancer.
Research shows a connection between eating sweet cherries and the prevention of Alzheimer's.
Anthocyanin glycosides found in sweet cherries may provide anti-inflammatory properties, even against serious conditions such as gout, arthritis, fibromyalgia, or painful muscle-related sports injuries.
Organic sweet cherries are an excellent source of melatonin which is known to have a calming effect on brain neurons and the nervous system, soothing irritability, insomnia, headaches, and even helping to establish regular sleep patterns for a happier, healthier you.
---
FREE Shipping on orders over $125
Fresh Frozen Organic Sweet Cherries