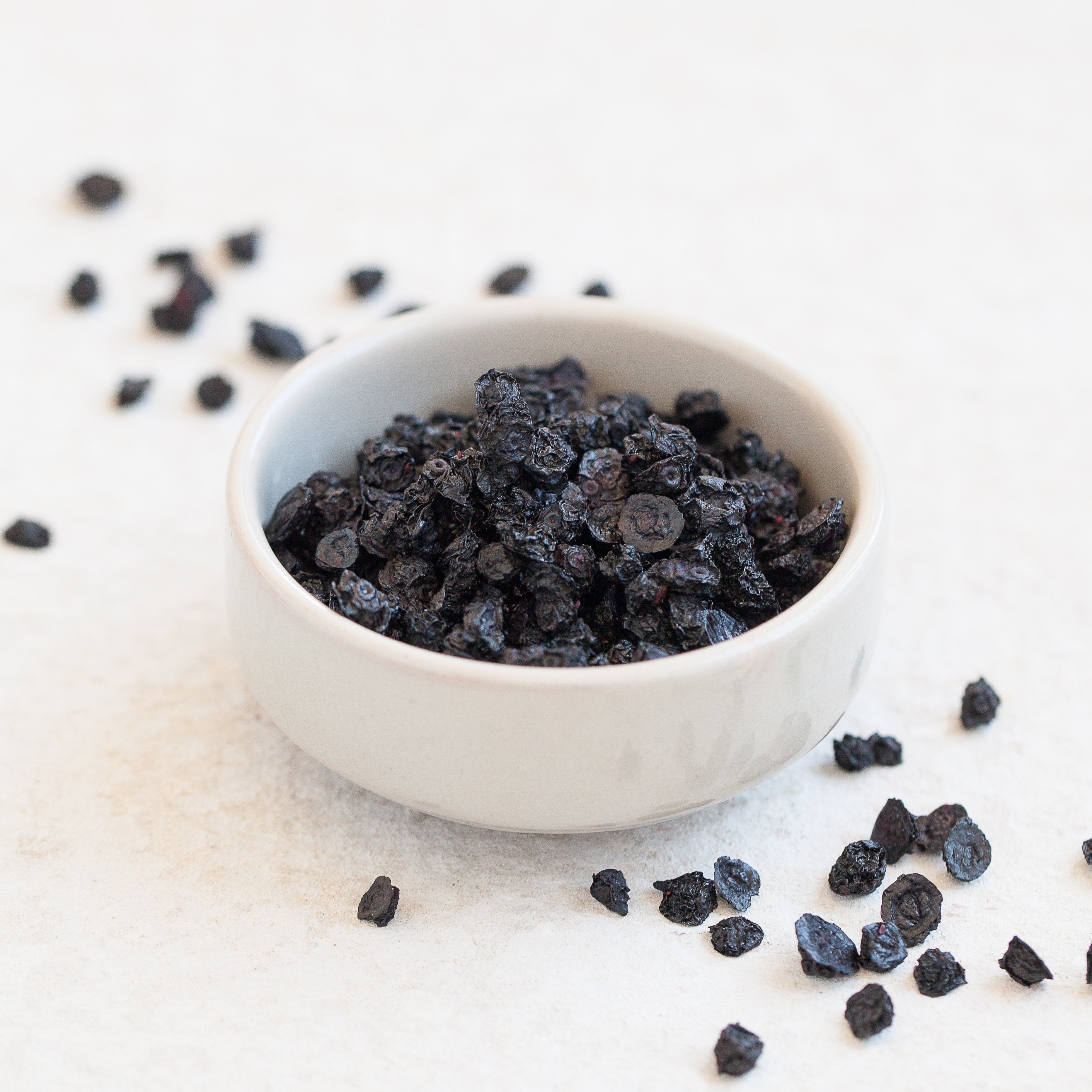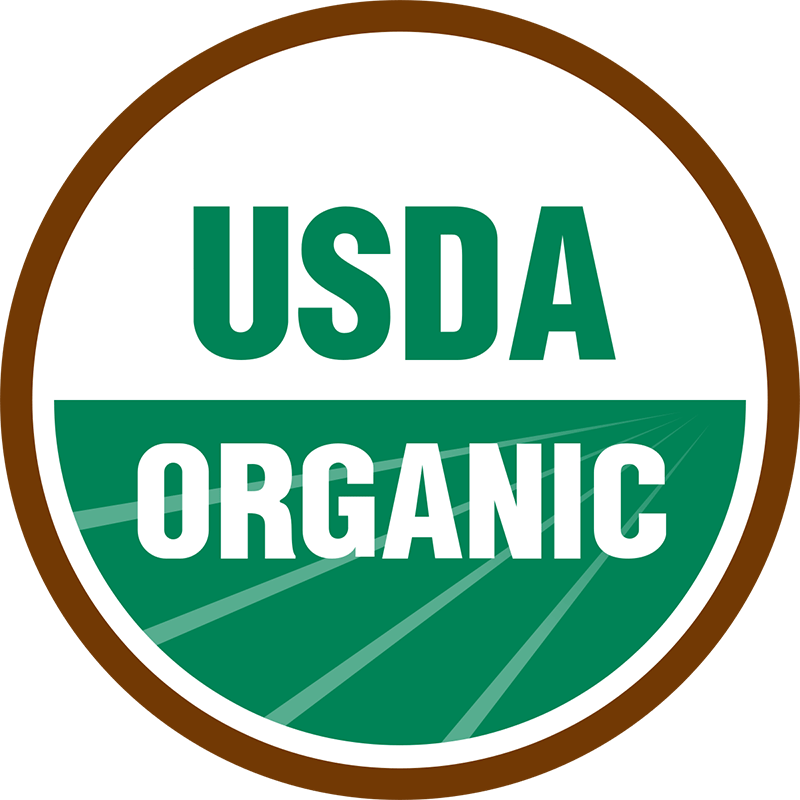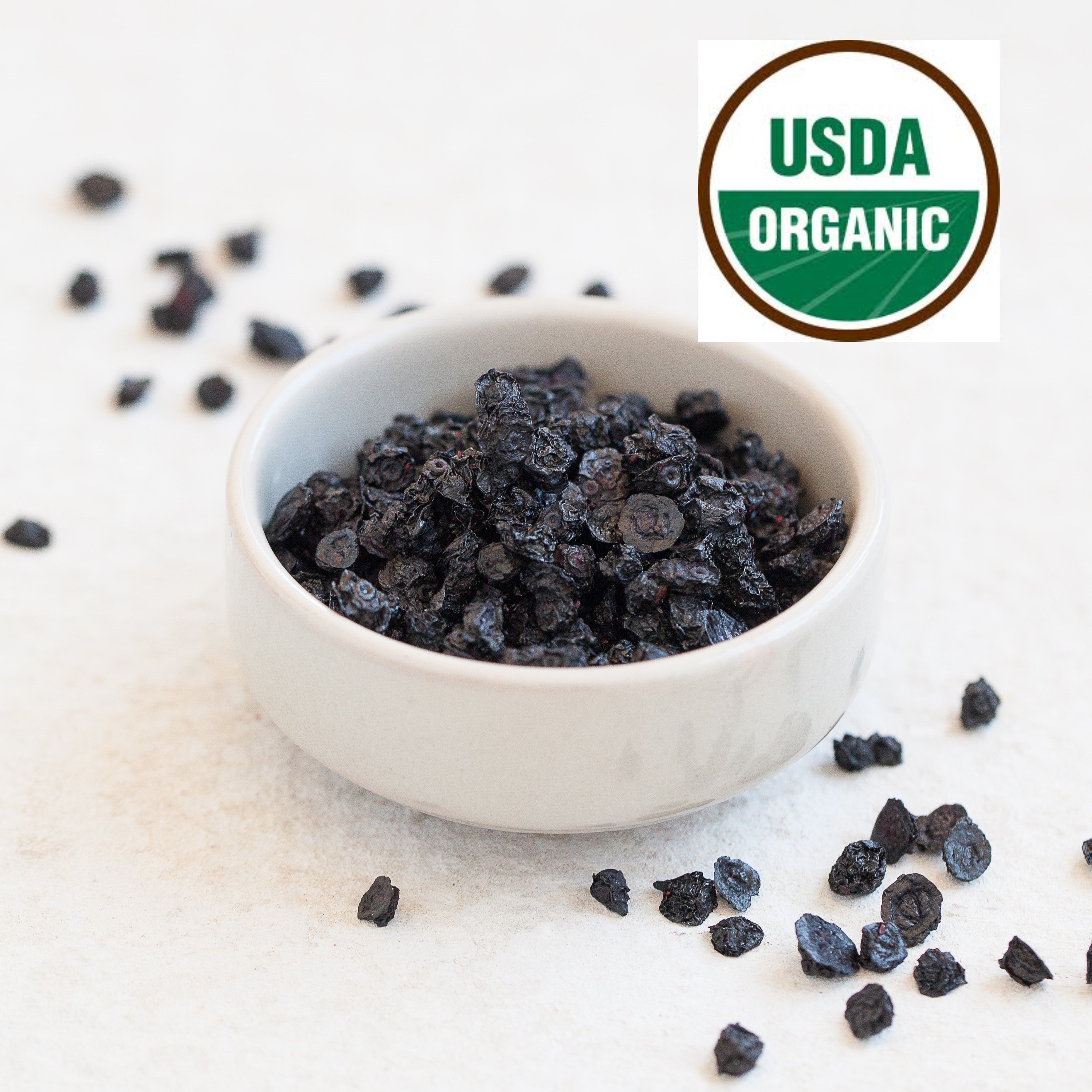 Dried Wild Organic Blueberries
Try our dried wild organic blueberries today!
Dried wild organic blueberries make a sweet and delicious treat that can be enjoyed a variety of ways. Our wild organic blueberries are dried naturally without added sugars or oils. These dried berries are 100% pure fruit. Wild blueberries contain an amazing amount of antioxidant capacity – in fact wild blueberries contain more of the powerful antioxidant anthocyanin and demonstrate greater antioxidant capacity per serving than other cultivated blueberries. This is especially true of our wild blueberries which have a more intense, sweet and tangy taste than cultivated blueberries. Wild blueberries are naturally smaller and more compact than other blueberries. Dried wild blueberries are an excellent addition to your breakfast each morning and also make a great snack straight out of the bag. They are an ideal energy source for those days when you are on the run. Shipped straight to your door! Don't delay, order today!
Health Benefits:
Numerous studies show links between regular consumption of blueberries and reduced belly fat, improved blood sugar control, increased bone mass, prevention of chronic disease, among many other benefits.
The antioxidants in dried blueberries may help with slower aging, cancer prevention, and overall improved heart health.
Rich in fiber as well as vitamins C & K, blueberries are an excellent addition to your daily diet.
Wild blueberries are an antioxidant rich super fruit and studies show may help prevent cancer-causing cell damage of the body.
They also help protect the body and brain from oxidative stress and may reduce the effects of Alzheimer disease or dementia.
Wild blueberries also contain tannins, which act as astringents in the digestive system and help to reduce inflammation in the body.
Serving suggestions:
Serve our dried wild blueberries with salads, in oatmeal and, granola, or with your own homemade trail mix. Dried wild blueberries are wonderful baked into muffins, scones, or cookies.
Ingredients:
Raw wild organic blueberries
---
FREE Shipping on orders over $125
Dried Wild Organic Blueberries