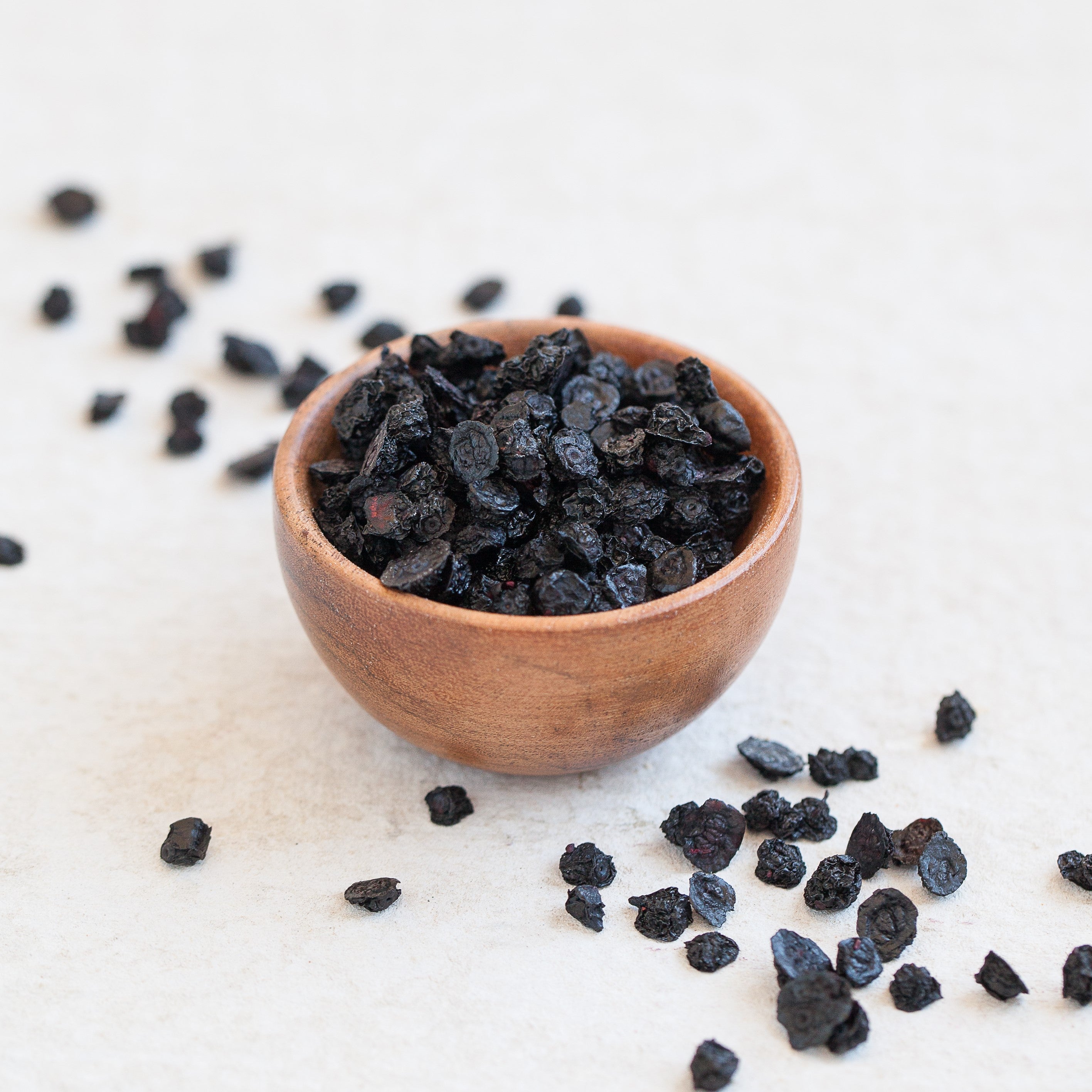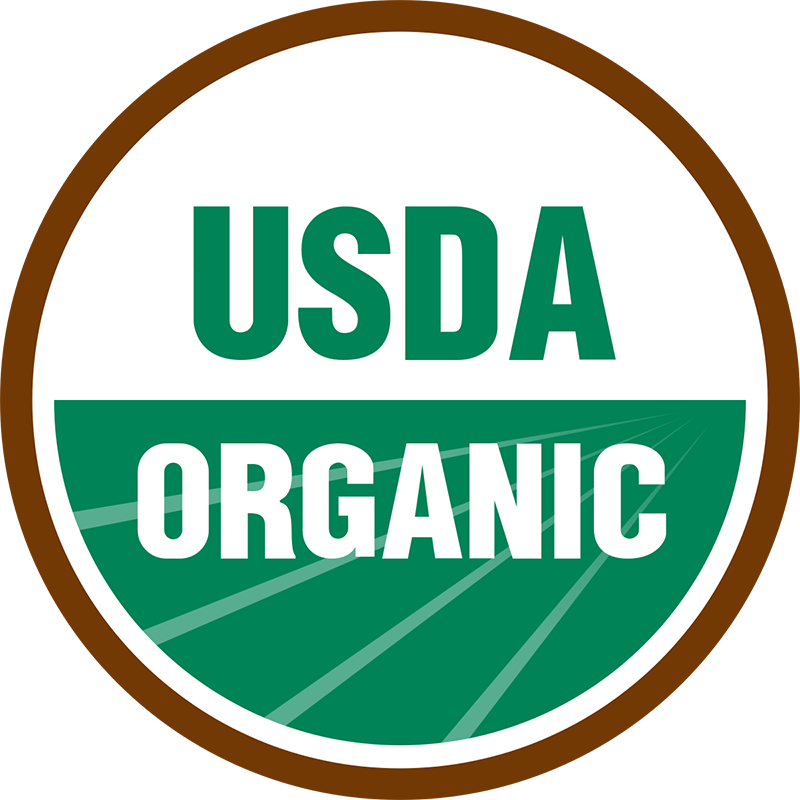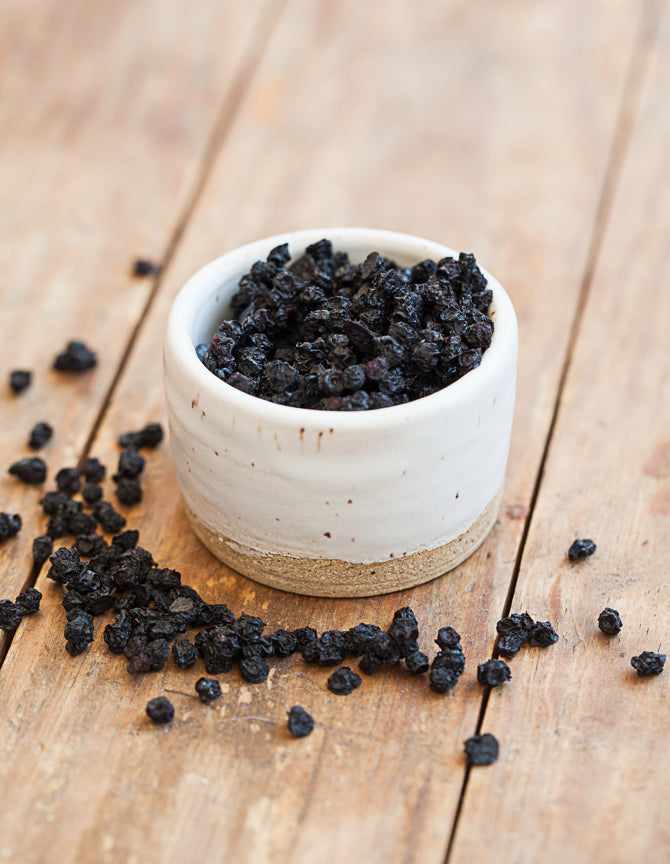 Dried Organic Wild Bilberries
Try our dried organic wild bilberries today!
Our dried organic wild bilberries are carefully hand-picked each summer. Bilberries have been a staple food in the European diet for centuries. They are consumed both because of their delicious flavor and their health benefits. Bilberries are considered both a natural medicine and a delicious treat to eat raw or for baking. Our bilberries are closely related to the American wild blueberry and wild huckleberry. They are extremely rich in antioxidants and have been shown beneficial in preventing many long term illnesses such as heart disease, cancer and macular degeneration. A key compound in bilberries is their anthocyanins, which help build strong blood vessels and may help reduce blood clots. Dried bilberries are a versatile and healthy treat that can can be eaten straight out of the bag to get an energy boost for those busy days spent on the run. They also go well in baking and add a powerful antioxidant kick to your daily oatmeal, granola or yogurt. Whether you are eating our dried wild bilberries for their amazing flavor or their wonderful health benefits, we know you will enjoy these little gems. Shipped directly to you door. Enjoy!
Health Benefits:
Organic wild bilberries have been considered a natural medicine in Europe for thousands of years and are used to treat dysentery. The tannins present in the fruit are what is known to help reduce intestinal inflammation.
Anthoncyanocides are a plant pigment found in bilberries that have powerful antioxidant properties. They scavenge free radicals in the body helping prevent or reverse cell damage due to aging.
Bilberries are often used in Europe to help control blood sugar levels in people with diabetes.
The antioxidants found in bilberries are thought to help maintain good eye sight.
Serving Suggestions:
Smoothies, granola, pancakes, muffins or desserts.
Ingredients:
100% Dried organic wild bilberries
---
FREE Shipping on orders over $125
Dried Organic Wild Bilberries