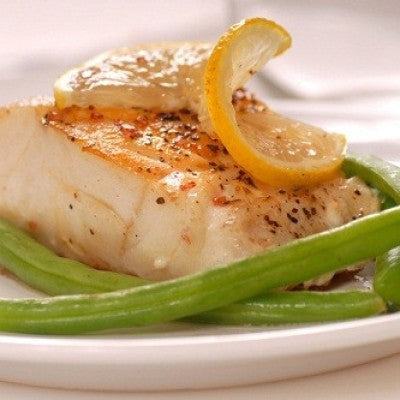 Try our fantastically spiced Cajun Grilled Cod!
Ingredients:
2 x 6 Ounce Wild Alaskan Cod Fillets
2 1/2 tsp Cajun seasoning
1/2 tsp lemon pepper
A dash of sea salt (to taste)
A dash of fresh ground black pepper (to taste)
2 Tbsp butter
3 Tbsp lemon juice
2 Tbsp chives
Olive oil
Directions:
1. Heat grill to medium and lightly oil grate
2. Season both sides of the Alaskan Cod fillets with Cajun seasoning, lemon pepper, sea salt and fresh ground black pepper; set Cod aside
3. Over medium heat, heat butter in a saucepan; slowly stir in lemon juice and chives; cook for about 3 minutes
4. Place Cod Fillets on oiled grate and cook about 3 minutes each side while continually basting with butter mixture (ideal Cod temperature is 145'F)
5. Plate and serve!
Serves 2