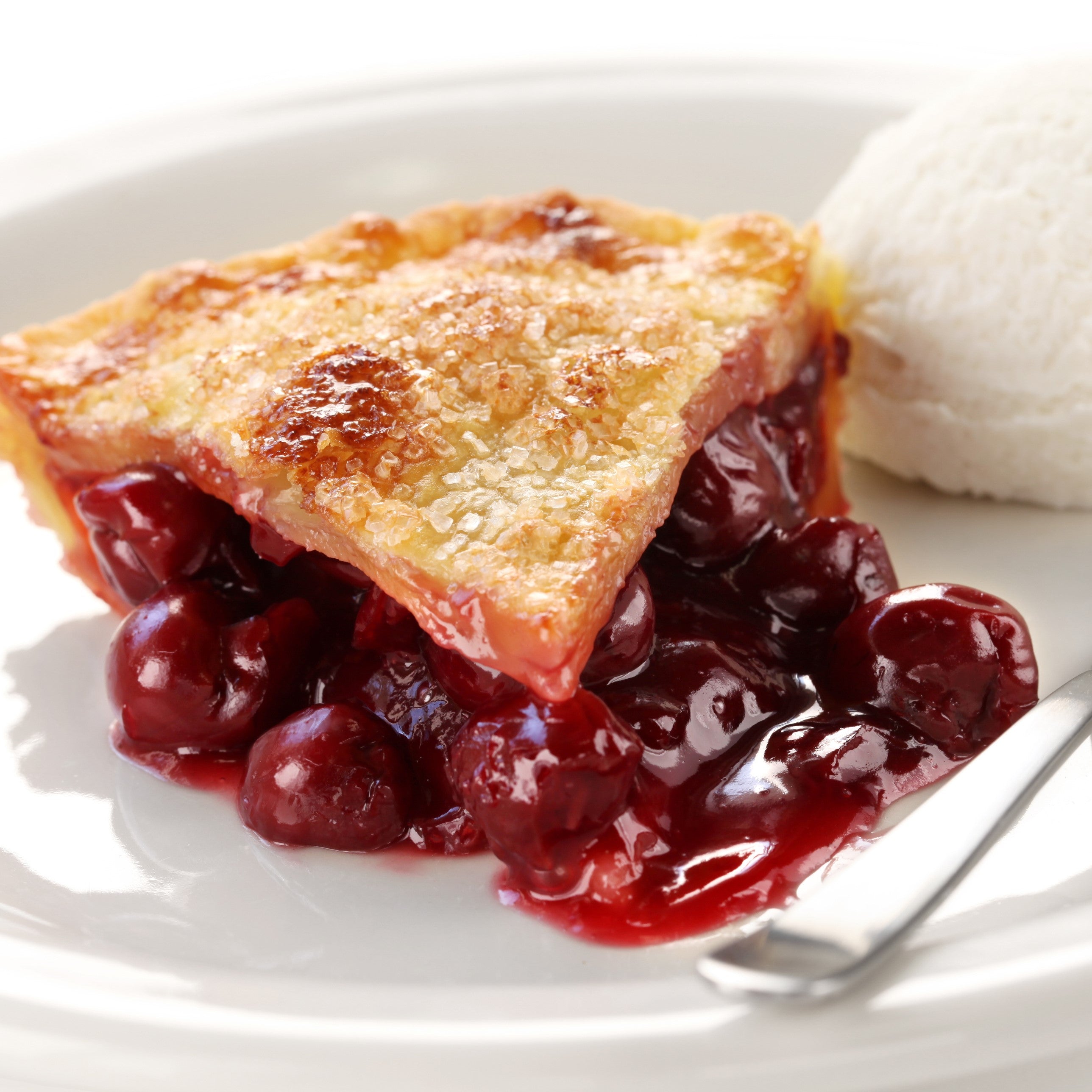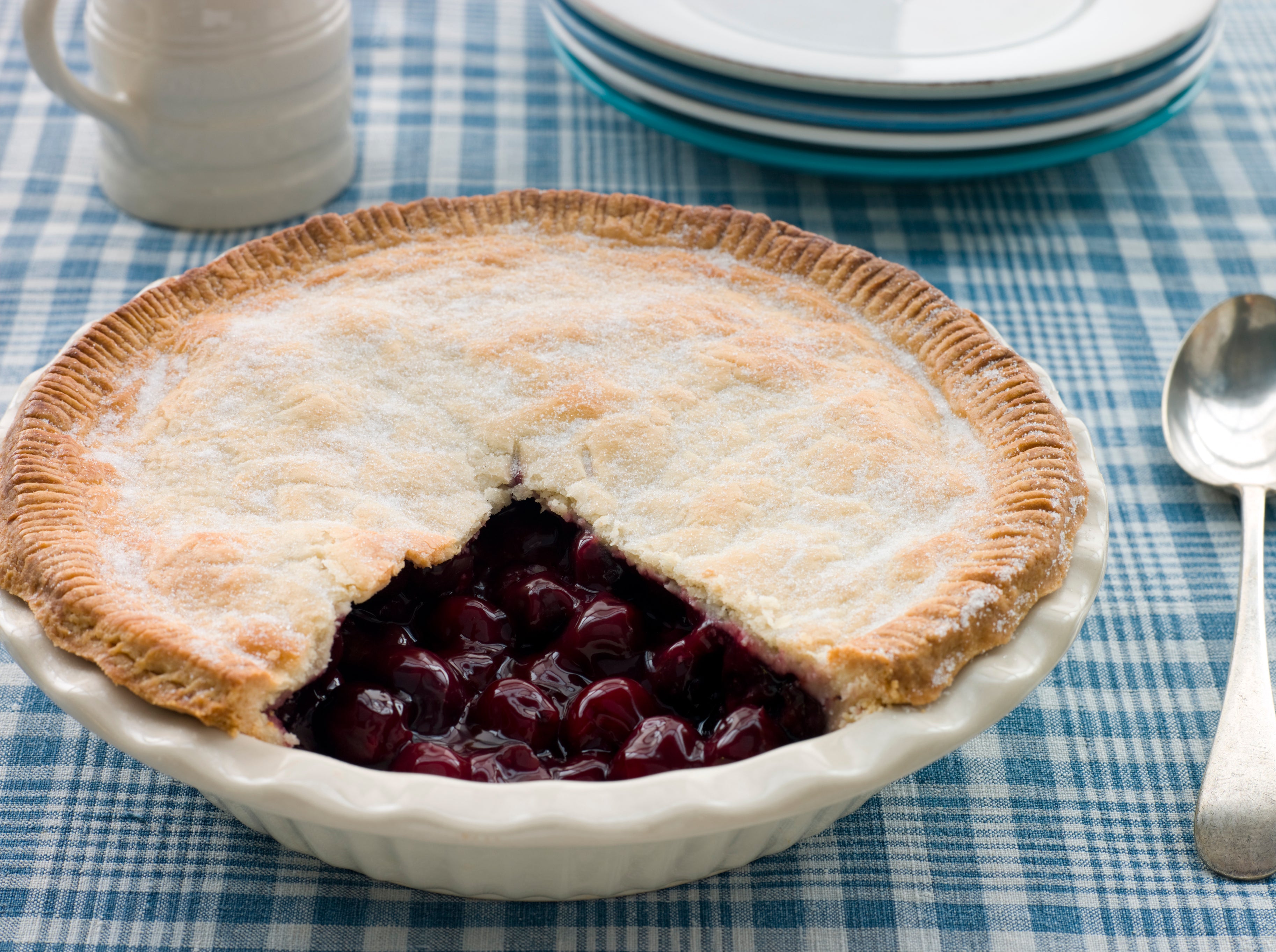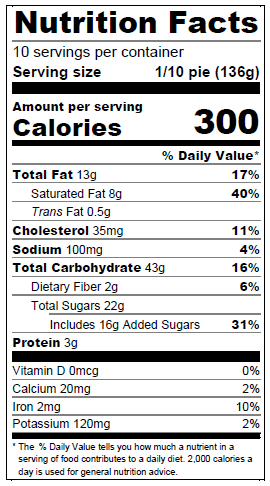 Our tart cherry pie is is made with our world famous Montmorency tart cherries. Each pie is hand made daily with over 2lbs of cherries inside. The flaky butter crust is second to none and is sure to be a big hit. Our pies come fresh frozen to your door and are conveniently ready to bake for a delicious, authentic and fresh baked flavor unique to home-made pies. Each pie is made with a reusable 9 inch deep dish pan and comes brimming with delectable tart cherries. We recommend adding a dash of fresh whipped cream or vanilla ice cream for both garnish and complimentary flavor. Our tart cherry pies are great for any occasion, from picnics and gatherings with family and friends, to enjoying a well deserved treat at home in front of the fireplace. So, kick your feet up and enjoy a slice... or two, or three! (we won't judge)
Size: 9 inch deep dish pie with reusable pan.
Servings: 8-10 slices.
Thaw time: 3-4 hours at room temperature.
Total baking time: 1 hour 10 mins.
Cooling time: 60-90 minutes.
Baking Temps: 350-450'F
Baking Instructions:
Preheat oven to 450'F.
Cut 3-4 tiny slits in the top of the pie to let it breath during cooking.
Brush one small well beaten egg wash over whole pie (optional).
Sprinkle with sugar (optional).
Place pie on cookie sheet. Place on center rack and bake for 2o minutes.
Reduce oven temperature to 350'F and bake for an additional 40-50 minutes.
Pie is done when it begins to bubble over and has a golden crust.
Remove from oven and let cool for 60-90 minutes.
Enjoy with vanilla ice cream
Ingredients:
Filling: Organic tart cherries, organic sugar, cornstarch, lemon juice, organic cinnamon.
Crust: Organic wheat flour, unsalted butter, water, egg and lemon juice
---
FREE Shipping on orders over $125